The Importance of Ethical Hacking

Hacking means getting access to the information or property of the system without any authorizations. The one who hacks is called hacker or intruder. They use different malicious software to attack a system and gets critical information such as password credentials, credit card details, business secrets, etc. They control the system and won't let it work properly.
The owner of the system won't be aware of these attacks until any huge loss takes place. So, information security professionals must have knowledge of hacking. "Black hat" hacking is a malicious hacking, whereas "white hat" is ethical hacking. Ethical hacking involves hacking skills to identify security holes and network vulnerabilities.
Why It is Important to Learn Ethical Hacking:
Knowledge of Ethical Hacking helps network security professionals to be aware of attacks and saving the system from them by applying strongest security practices. It is all about finding the vulnerabilities of the network or a system and fixing those issues. The securing system involves penetration tests, pre-emption resolving of issues, etc. If the security professional is not aware of how black hat hackers get into our systems, they are going to have a hard time in securing the systems.
Let us understand ethical hacking with a common example: Let us compare a computer network with a yard that has fences, which helps to keep the people out of it. Someone may hop the fence and steal the valuable things that you kept inside the fence. Ethical hacking is nothing but checking the loop holes and vulnerabilities in the fence and trying to fix it before anyone tries to get into it. Here, it is to secure the system from intruders and keeping the network safe.
With the increase of security breaches reported in the media, the need for security practices and knowledge of ethical hacking has increased. Enterprises are facing critical security threats when adopting new technologies like IT outsourcing, virtualization, cloud computing. Their security architectures, policies, processes must be adjusted accordingly.
We do have different options available in the market for overcoming these issues. But ethical hacking helps customers to achieve their goal and it is rapidly gaining the attention of organizations, customers, and security professionals.  Its tools must regularly be practiced on the systems.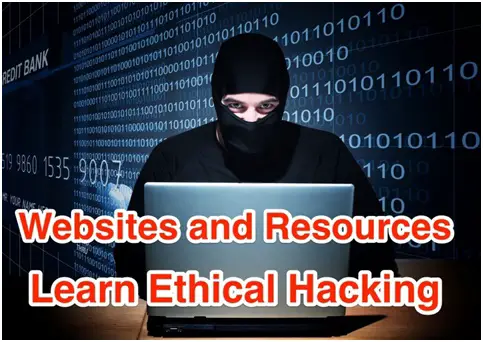 What It Involves?
While coming to the skills of the hacker, he must be a master in problem solving. An understanding of programming languages is also essential, because the better you understand the system, the easier to exploit or save the system.
Hacking may happen through different sources such as USBs, mails, files, etc. For example, to prevent receiving bogus emails in our mailbox, the website may be build using a sturdy and complicated authentication system based on JavaScript.
To disable the JavaScript language in the browser, ignoring the process of authentication and then submitting of an email is the approach to testing the ethical hacking. Spam messages will bypass security until and unless the site ignores non-JavaScript enabled systems. Programmers can make changes after they find the security holes.