Android is the leading mobile operating system. Android is a king in the industry. Android is not just popular among mobile phone users, it's also the most attacked mobile operating system so far. Android malware has increased by over 60% since 2012. This should be a serious concern for android smartphone users. A report by ESET, which provides anti-virus software and internet protection indicates that in 2010, there were only three families of Malware for android, however, this increased to about 51 families in 2011, about 63 families reported in 2012, about 79 families reported in 2013 and the number of malware families for android keep increasing till date.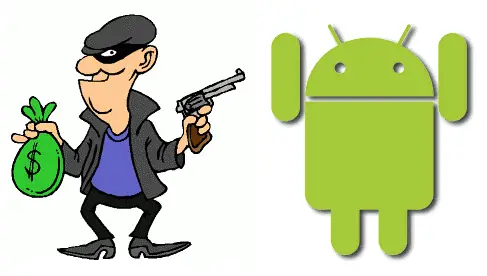 The question now is: what can android users do to improve their mobile phone security? Below are tips on how to improve the security of your android smartphone:
«  Protect your apps individually: it will be nice for you to install 'App Lock' in order to protect your apps individually. Personal apps such as Facebook, email, twitter, WhatsApp, messenger, your phone setting etc. can be protected with an 'App Lock'. This becomes handy if your phone gets stolen, the new owner will be required to unlock the locked apps first before using them. Always ensure that your phone setting is locked too.
«  Lock your screen with Pin or Password: many users simply don't like the Pin or password lock, they prefer using the lock pattern but the pin or password security measures are far better.
«  Store sensitive data inside phone: it's far better and more secured for you to store your data inside your internal memory. Avoid storing sensitive information on your SD card because it will be easier to have access to your data when stored on your SD card.  Also ensure you lock your phone's file manager with strong password or pin.
«  Permission: always read the permission information before installing any app. Many users simply don't care to read this info. Ensure you start doing this after reading this android security tips.
«  Mobile payment: you have to be careful while making mobile payment from your phone. Ensure, verify and confirm it's a safe process before proceeding.
«  Google Play store: this is one of the best source for android apps. The issue here is that you shouldn't download everything you see there. Only download the important apps and ensure you read the reviews very well before proceeding. Importantly, don't download apps from unofficial stores.
«  Rooting your android phone: rooting your android phone may expose it to more security issues. This is because security measures originally from Google will be out written.
Finally, it pays to be extremely careful. There are fraudsters everywhere these days. Simply be careful with your android smartphone. Do not expose yourself and be sure of what you're storing and installing on your phone. The above tips can help improve the security of your android smartphone.
✫ ✫ ✫