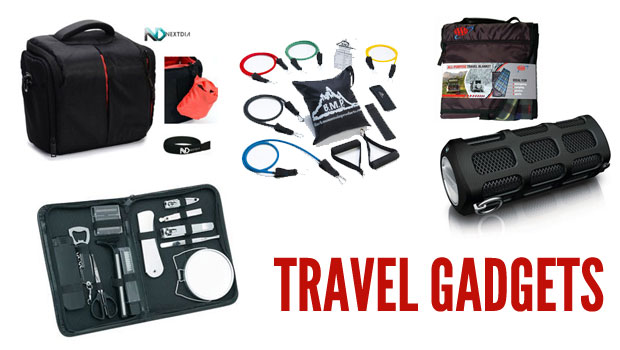 We have all been in a situation where without gadgets we totally have had an awful traveling experience.  At times we have been in a situation where we lost our luggage, caught up being bored with nothing to do and ran out of fuel for our lovely gadgets.
To combat your worst traveling nightmare, following are the list of gadgets you must keep handy the next time you travel.
1. HyperJuice mini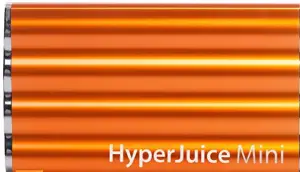 While you are on the go, you tend to lose track of things happening around. To catch up and also, to escape the boredom one faces while traveling, we all tend to hook up on our cell phones and iPods.
But what happens when your savior loses its fuel and can't function anymore. The hyper shop launched its astonishing product, to avoid people from being a prey to such a situation.
The HyperJuice Mini battery helps in re-energizing your iPhone, iPod, iPad and any device with USB. You can even recharge HyperJuice Mini with a USB cable up to 1,000 full cycles.
The HyperJuice Mini comes with pass-through charging and consists of two USB ports. With two USB ports, you can easily charge two gadgets simultaneously. Moreover, the HyperJuice Mini battery comes with a battery composed of A lithium ion cells. These types of cells are used by the U.S military.
2. A Kindle

While traveling, many avid readers tend to let go of the real world and love to enter the world of books. Reading is a great habit, and it also passes the time. One certainly lose track of time while being hitched to a great novel. At times, we in a rush to pack our things miss out one or the other things. One such thing can be the book of your choice.
No worries, Amazon has the best gadget for you to keep your favourite novel always in touch, 'Kindle.' Kindle lets you download and purchase the book you want to read. Also, you can browse through various famous literary works and grab yourself one such work to read while you travel. With its easy user interface and portability, it also provides its e-readers over 4.6 million books to browse and download.
3. Poweradd pilot pro
What about the battery of your laptop while you are traveling or can't find a charging point? Poweradd Pro is your ultimate solution. Poweradd Pro is an external battery backup for your laptops, notebooks, tablets and Smartphones. It has a superb capacity of 32000 mAh.
It comes with the stylish aluminium covering which helps in regulation of voltage. Also, at the time of short circuit, it will itself get shut down to protect your device.
It comes with two USB charging points. This amazing gadget has the capability of charging your Smartphone 10 times the standard industry rate and iPhone 13 times its merit rate.
4. Hootoo wireless travel router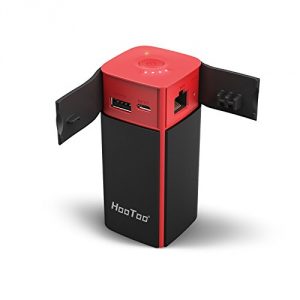 With technology running at a fast speed, the demand for Internet has substantially increased. Your favorite gadgets need ample amount of data to function. But while traveling across countries, roaming data bills can cost you a fortune.
Hootoo wireless travel router as the name suggests is a portable router that provides your devices a net connection almost anywhere without having to connect to a socket and it is inexpensive too. It helps you build your own Wifi network and also lets you backup your pictures and other files. Moreover, it works as a power bank too. Your one stop solution for an amazing traveling experience.
5. Trakdot USA (luggage tracker)

Being worried about your luggage, whether it landed along with you or not, whether it reached the hotel with you or not and just in case you lose your luggage with Trakdot USA you can keep track of your luggage at all times.
As their slogan says 'Gives you a peace of mind while you travel.' It perfectly justifies the by-line by providing you the exact location of your luggage whenever you need to know. It's simple to use too, just put Trakdot inside your luggage and connect it with your cell phone. It is portable and small in size, so you don't need to make an additional space for it in your luggage.