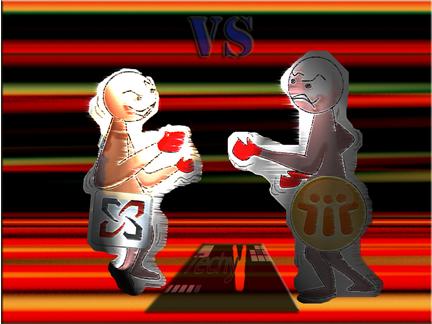 Exchange Vs. Lotus
Introduction
Gargantuan market leaders battle the specter of consumer doubt. Genuine effort that results in superb products rightfully occupies the lion's share of the market. But often, consumers still wonder, "Am I being short-changed? Is this the best? I deserve the best, don't I?"
Microsoft products dominate the market, and alternatives are either perceived as unconventional, eccentric, or downright Macintosh.
When you're desperately trying to communicate the stability of your business, it's tempting to settle for the familiar: you don't have to teach old dogs new tricks (unless you're switching to Office 2007, in which case your pack will howl and drop dead).
And so it goes with Exchange 2010, a solid business messaging platform that is both well-designed and widely used. Any corporate veteran is familiar with its ubiquitous Outlook interface.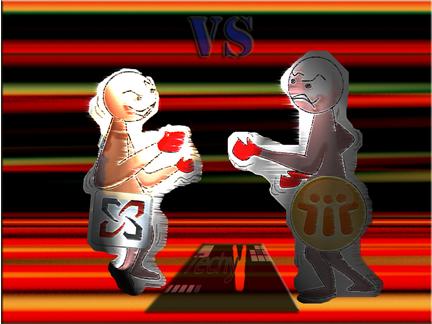 A curious anomaly is the persistence of Microsoft's substantial cross-platform competitor, IBM's Domino/Lotus. It has survived the market for years – its latest version is 8.5. It boasts ardent fans that swear by Lotus' stability. But does this prove that Microsoft is only selling so well because everybody else is tied down to Windows?
Both business communication solutions are principally designed to exchange e-mails amongst users, and tackle assorted tasks such as journaling. Both take a server-client approach, namely a central on-premises server that handles requests from various end-user clients and channels data accordingly. Both are aimed at the enterprise user, which translates to scalability regardless of the number of users.
Here's a comparison of both solutions' deployment, interoperability, features, and costs.
Deployment
Deploying an e-mail server is a no easy task: there is quite a bit of planning and configuration involved to meet each set of business needs. IBM and Microsoft take rather different approaches to this process.
Microsoft assumes that you've got other optional components embedded in your Windows platform, such as .Net Framework, Windows Remote Management, and some IIS bits (if you don't, the Exchange setup program will download them as it sees fit). This takes some time to download, install and reboot, and you'll be handling quite a handful of new services at the end of it, but thankfully it's largely automatic.
When it comes to actually installing Exchange, you can opt out of certain functionalities such as Unified Messaging and the Exchange Management Console (though Exchange Management Console is a helpful administrative tool).
Then it's more automation: the Readiness Checks take quite a bit of time but resolve any potential network configuration issues before they crop up.
Since Domino does not have the home turf advantage, everything comes pre-packed. The installation manager installs everything (and I mean everything – by the time you've familiarized yourself with every new feature an upgrade is probably in order). Configuration typically takes some fine-tuning: you have to create a user instance and the related files in Domino before you can configure Lotus.
Interoperability
With Lotus, everything goes: 32-bit, 64-bit, Windows Server 2003 upwards, Linux, Solaris, or even that AIX relic from IBM. Exchange Server doesn't even support 32-bit architecture. This difference is reflected in the cost (more on cost later).
According to Microsoft's website, Exchange brandishes "single, industry-leading directory interoperability", which is the native Active Directory (IBM supports this in Lotus' newest version). Ultimately, Exchange comes with a lot of configuration but is meant to be used as- is. The average consumer should be quite satisfied with the variety of functionality (and s/he'd better be: there is very little room for customization).
Lotus is designed with the developer in mind: if you have a web application integrating data sources into a single user interface, you can integrate that into Lotus. Apart from mash-ups, more sophisticated applications work in Notes with a little code.
If you belong to that rare breed of IBM aficionados, venturing into its Same time communications platform or Symphony office suite, you will find IBM's developer tool-kit immensely helpful when creating plug-ins across all three. Of course, with this degree of customization the system administrator will have a new assortment of maintenance tasks.
Features
Not that Exchange isn't feature-rich – far from it. It does away with customization precisely because it so many features built in. Lotus, on the other hand, focuses on collaboration tools.
If your firm relies on telephony or messaging services, Exchange has the upper hand: SMS provision is managed by ActiveSync, a service widely supported by mobile platform operators; voice mail is integrated into Outlook Web access through a somewhat shaky text-to-speech engine (good luck if you don't have an American accent). Mobile users can find instant messaging logs, emails, and virtually any correspondence in the same interface. Administrators can set mobile device policies for attachments and syncing customized to individual users.
For Lotus users, an additional instance of Notes Traveler provides similar levels mobility and supports Exchange ActiveSync. However, this feature complicates user management and introduces some security concerns.
Companies with multiple locations will appreciate Exchange Federation: resources such as message delivery and calendar can be "federated" across servers. In case the total number of users gets too large, administrators can delegate some control to the end users through the Exchange Control Panel. As for internal IT needs, the Management Console remains very user-friendly.
Microsoft's focus on end-users continues in its MailTip function: Anyone who has sent an email addressed to the wrong recipient has wished for an "undo" button in their email client (Google once "introduced" such a feature for Gmail, alas it was an April Fools prank). A system administrator cannot possibly be bothered with any review mechanisms: emails are supposed to be delivered as soon as they have been retrieved, and the user is responsible for what s/he typed.
But Microsoft, knowing well the outpouring information mobile exchanges will bring, took the trouble of developing an "on-second-thought" interface: it's not an innovative solution to an age-old problem, but to many end-users it's still a valuable tool.
Meanwhile, Lotus has held on to its roots as groupware (a collaborative productivity tool, in which many users can work on the same document simultaneously). The quaint client still sits at the end-user's terminal with a number of refinements in the details, such as auto-completion. Lotus now boasts such innovations as calendar mash-ups and integration with Lotus Connections (the social network component of the IBM suite).