Technology has transformed our lives over the past few years. Nowadays it is impossible to live without technology because it has become an essential part of our daily life. We cannot even spend an hour without technology. Technology is involved in every work whether official or unofficial work. From using cell phones, fit bands, to using computers etc. everything is a part of technology.
In today's time technology has advanced to a whole new level. Inventors have upgraded technology to a different level in every aspect. It's impossible for human beings to function without technology.
Still, they are working one or the other things to make our lives better.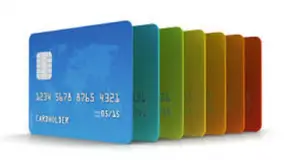 Recently banks introduced a new technology which is called EMV cards.
Chip technology is an evolution of the payment system that will help increase security and minimize fraud for both, i.e., banks and customers.
A microprocessor chip is embedded in these cards which protects and store cardholder data. And this is the new feature in credit and debit cards. So, this was the new advancement in the field of banks, and the advancement is ending nowhere.
Technology in times to come:
Technology would take another decade to develop entirely and mature. And technology would have its effect and influence on politics, economy, medicine, and culture.
Technology in times to come would make crucial changes and would make our lives easier.
Science has developed a lot in terms of technology in every field (education, healthcare, etc.). In the field of education, technology has introduced so many digital resources to make learning easier for students.
On the other hand, medical technology has made huge differences in our lives by introducing several highly developed machines to treat various illnesses. There are innovations which would take place in the coming few years.
Reinforcement Learning:
Reinforcement learning is an approach to machine learning or having the conversation with a machine. It has been influenced by behaviorist psychology. And it is similar to how a child learns to perform a new task. It would help to learn how to behave in the environment.
Dream Recording Machine:
It was first introduced in Japan. The Japanese scientist has already invented the MRI machine which can record dreams and restore it for us to see later on. It might turn out to be a helpful invention because we would be able to see our dreams and at the same can record it to see it later on. But it would take time to be fully developed.
Disease prevention :
We see many gadgets are there in the market which can measure how many calories we burn during exercise and can also measure sugar levels. As medical technology has made many advancements, in the coming few years, we would have the proper treatment for cancer and would help in the prevention of it in the first stage.
Minimal Drive Time:
Self-driving cars have already been launched in some countries, and soon it would be introduced in India. It would help to decrease the time spent in commuting every day.
Iris scanning:
Iris scanning or iris recognition is a method to identify people which are based on individual patterns. Like face detecting and sensing systems were introduced in China and also in the latest version of iPhone. In near future, iris recognition would also be introduced which involves taking a picture of the iris, and this picture is used for authentication.
Conclusion :
In the next twenty years technology would make crucial changes around the world. It would make our lives easier by introducing various innovations and technologies.