The 13 Most Attractive Phones for Women
1) Samsung Galaxy S3
Fast, sleek and updated to house 4G. Not to mention that it's been packed dull of amusing little features, such as the ability to ring someone just by bringing the phone to your ears and cancelling ring tones by just flipping the phone over. It comes in a variety of colors. Yes, that includes pink ladies.
Price: $600.
2) iPhone 5
This is probably the easiest to use phone, however its processor is a tad slower than the previous entries; though it is the most 'popular' phone out right now and it's sure to attract looks. The phone is versatile in its uses and it comes equipped with a large screen (able to output HD); it is also lighter and thinner than the last iPhone, making it perfect for small purses and extended use. On top of all that it also comes in many different shades. App wise the iPhone probably delivers the broadest selection.
Price: $800.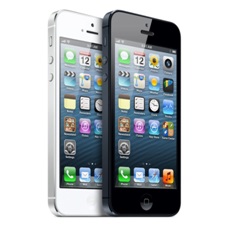 3) Google Nexus 4
Now this is quite a phone; it's able to display images at 1280×768 and is cost effective to boot. It comes with a processor clocked at 1.5GHz and runs on the powerful android 4.2 operating system and it even comes with 2GB or ram! It is lacking 4G capabilities though. At least it isn't bulky or heavy. Not as impressive in the color department.
Price: $400.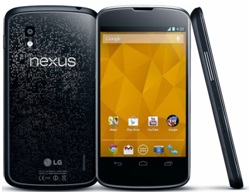 4) Motorola RAZR i
This is a beast of a phone and speed freaks are sure to love it. Its processor runs at 2Ghz; there are desktop computers slower than that. The phone is rubber backed and slim, easy on your hand and light in your pocket. The phone is a delight to operate and there isn't anything out there that pushes it to its full capabilities and it would be a crime to change its natural colors.
Price: $450.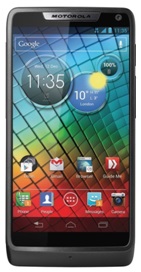 5) Sony Xperia U
Now this phone may not come with a huge screen like some of its competitors, but it has everything else: HD video, speed, power and apps. It manages to beat most smart phones into the ground with its battery life and is generally smaller and lighter than its peers; as a cherry on top the folks at Sony have decked it out in lavish pink and black.
Price: $220.
6) Huawei Ascend G300
If price is serious factor then the G300 will meet all of your needs. It follows a simple design, but is all the more elegant because of it. It comes with android 2.3, a 1Ghz processor and a 4 inch screen. To boot, it's light and comfortable to hold. The screen size makes it ideal for videos and searching and the striking, metallic, colors are sure to keep you entertained.
Price: $200.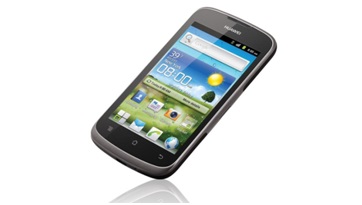 7) Motorola Razr Maxx
Another Motorola makes the rounds. Oozing with 1GB of ram and a super-fast processor; the Maxx system blazes through everyday applications. It supports videos up to 1080p (full HD) and the camera takes images by 3264×2448 pixels. It's also super thing and feathery and comes engraved with a, slick, black design. It is upgradable to android 4.0. And do you know what? It leads the high end phones in battery life. Easy to carry.Easier to love.
Price: $500.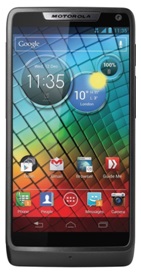 8) Nokia Lumia 920
Probably the best Windows based phone out right now; it runs on the new Windows 8 operating system and just radiate simplicity. The core features (such as calling, texting, searching) are both easy to carry out and enjoyable. The phone also comes equipped with a whopping 4.5 inch display and it fills that space with HD bliss. The phone is also packing a neat 8MP camera to really sweeten the deal.
Price: $600.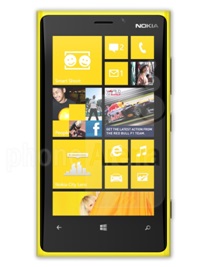 9) Orange San Diego
The name alone seems enough to warrant a purchase. This phone offers a brilliant mid-range system that should leave you with some spare cash. It comes with 16GB of memory which really should be enough for most of your needs. The screen isn't too bad either: measuring in at 4.84×2.48 inches (it only has a width of 0.39 inches), able to output full HD (1080p) videos and images. Combined with a smoking color scheme, it's sure to keep you hooked.
Price: $250.
10) Samsung Galaxy Nexus
Oh look! Another Galaxy phone! Originally released to showcase the power of the Ice Cream Sandwich system, the phone is still a reasonable buy. It has recently been updated to house the android 4.1 Jelly Bean and comes with a blistering fast Quad Core processor. This processor is put to work by displaying a razor sharp display of 1280×720. The phone itself is also super slim and sis sure to glide into your purse or pocket. And did I mention that it's shiny? This is bang for buck.
Price: $450.
11) HTC Windows 8S
The first thing you are going to notice here is the youthful and catchy design in play. It has been praised for its great social network integration and comes with a powerful dual core processor. The phone is brilliant as an all-rounder. However, it fails to truly excel at any one thing. In its defense it is competitively priced and vibrant in colour.
Price: $430.
12) Samsung Galaxy Chat
And here we have another Galaxy phone. The positives? It has great performance across the board, comes with the much loved Qwerty keyboard, has WiFi, decent enough battery life and considered to be super slim. It even has smooth and sexy metallic frame. The downsides you ask? A small screen.
Price: $100-150.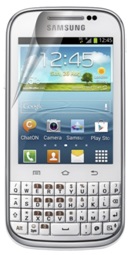 13) LG Optimus 4X HD P880
The specs here are quite remarkable: a Quad Core 1.5Ghz processor, an 8MP camera and a ULP GPU; all rounded up in the android 4.0 OS, with support for full HD videos at 30fps. This all adds up to stunning speeds and constant action, though not for too long as the phone does lag behind in the battery department. In the end it does package together an overwhelming number of positive traits in a beautiful case for a fair price.
Price: $380