No of visitors who read this post:
1307
Hello all,
I'm having with some problem here. I just installed PostgreSQL 9.1 with Stack Builder 3.0.0.
But when I was trying to install additional software, I received an error message.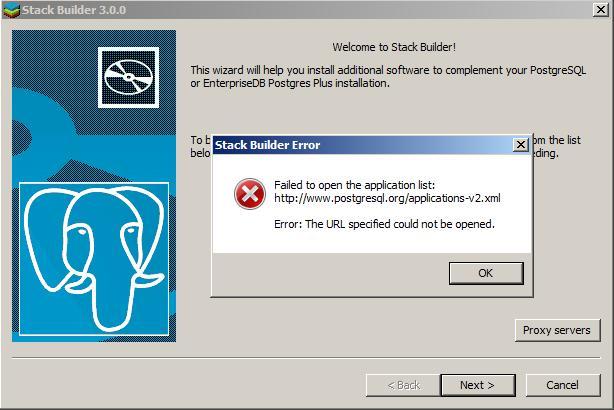 Error:
Failed to open the application list:
Http://www.postgresql.org/applications-v2.xml
Error:The URL specified could not be opened.
Is somehow the software I'm installing has some issues with PostgreSQL 9.1?
I need opinion in here.
Any help is appreciated.
Thanks in advance.