No of visitors who read this post:
1651
Hi! All,
Why would I get the below error message all of a sudden?
I tried all means of restarting all devices and even reinstalling the application.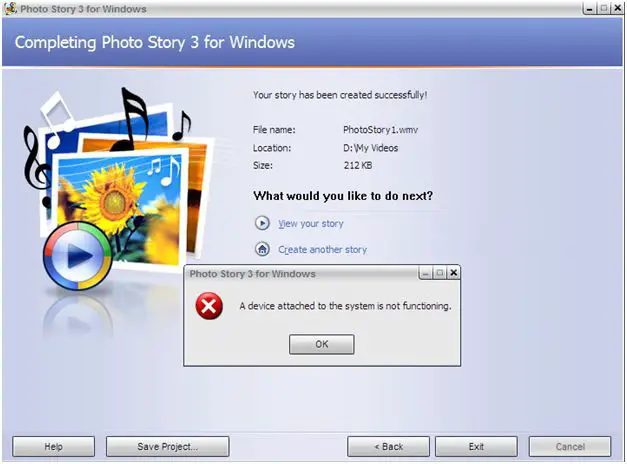 Photo story 3 for Windows.
A device attached to the system is not functioning.
Is anyone using this software and faced this issue?
Please help!