I want an excel formula to select players for an event. Please see the image.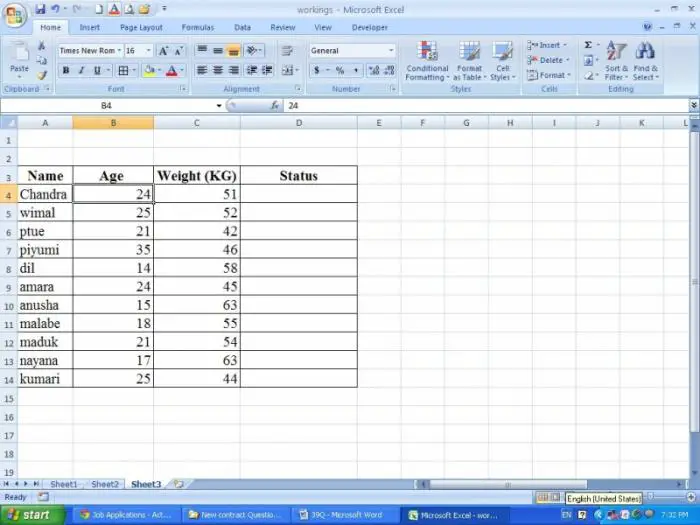 In column D under status column I want to have results as selected or not which meet the following criteria.
Age between 20 and 30 together with Weight between 50 and 60 KG - Selected
Others - not selected
Can someone tell me a formula?