No of visitors who read this post:
241

Hello guys,
I have been using Order2Go.msm, which is a COM based API for the development of client-side windows-based application for the installation of FX live updater. Unfortunately, while doing so, I get the following error on my screen: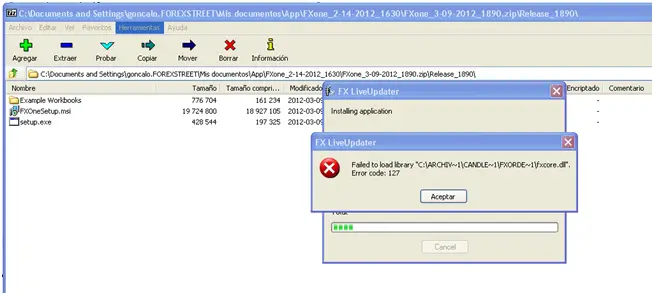 FX LiveUpdater:
Failed to load Ibrary ''C:\ARCHIV`1\FXORDE`1\fxcore.dll''. Error code: 127
Does anybody have any idea about what this error 127 stands for? Why does it fail to load the library?
Any suggestions in this regard will be highly praised.
Kind regards.