No of visitors who read this post:
1849
When I click on the icon of Microsoft SQL Server Data Tools I get an error message stating that SSDT is not installed though I have already installed it in my system via SQL Server 2012 RCO Developer Edition. Now I'm really confused. How can I get rid of this problem? Please, look at the following screenshots I'm missing and give me a solution. I will be grateful to you.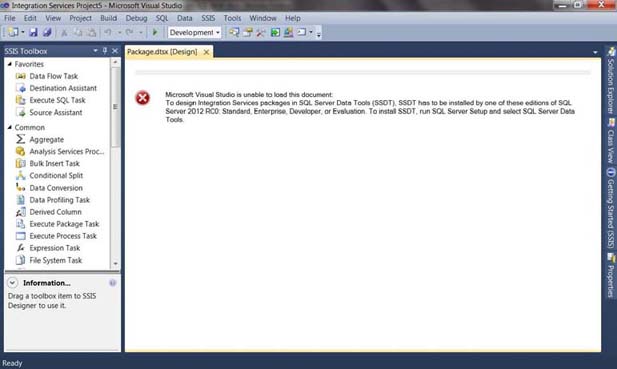 Error:
Microsoft Visual Studio is unable to load this document.To design Integration Services packages in SQL Server Data Tools(SSDT). SSDT has to be installed by one of these editions of SQL Server 2012 RC0:Standard, Enterprise, Developer, or Evaluation.To install SSDT, run SQL Server Setup and select SQL Server Data Tools.