No of visitors who read this post:
146

Hello All,
I'm using HM 4.0.1 for website development. I've been struck with a strange scenario. I'm getting error message of ' cannot open the site', see figure below. I do understand when does it appear and how to avoid it, but I'm unable to understand the reasons for this error.
Apparently, it seems that error is in Hierarchical Menu, but on the other hand it is in HTML Page.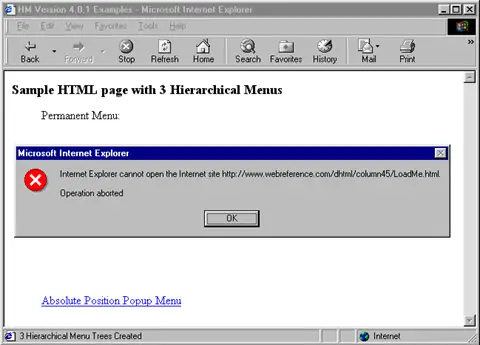 LoadMe.html
Operation aborted.
Has anyone else suffered from this error?
Any help will be greatly appreciated.
Regards,
Tony