No of visitors who read this post:
6557
After running many a Mac applications on eBay I get the following error message.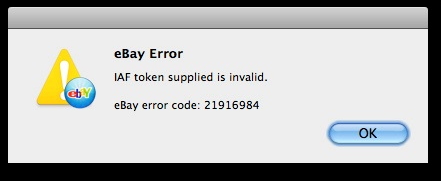 eBay Error
IAF token supplied is invalid.
eBay error code: 21916984
I found no solutions to this. Can you give me an effective one? If yes, please help.