No of visitors who read this post:
2469
Hello Guys,
How are you guys doing when I attach my USB or try to access any of my hard drive an error window pops up saying
Error! could not open device \\.\Physicaldrive0
I can't figure out what's wrong can anyone help?
Thanks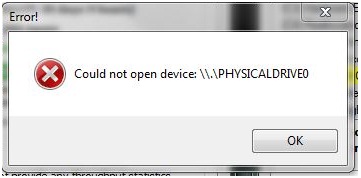 Error!
Could not open device: \\.\PHYSICALDRIVE0