No of visitors who read this post:
2178

Cloud computing
is a simple term involving managing services and business over the World Wide Web. The management of this kind of business is quite different in a way that people from all around the globe can now have access of the information of your company or business. Therefore, a global competitive edge is at hand waiting for your company for improvement or a better managing style.
Many people have used technologies that will connect them with the
Internet
. It is the largest market available and is used by both consumers and providers of services out there having lesser money involved, but it can also have complications if one is not that familiar with computers. Hearing of the
Internet
for the first time can give you wonders and thoughts as to how it would help your company or business from your original way of handling your company. Adoption of virtual applications, architecture, utility computing, and service orientation computing are some of the reasons that should be considered when getting involved with
cloud computing
.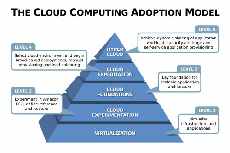 Why use the cloud?
The
Internet
has a lot of potential advantages for business operation. Indeed, it can have an unlimited designs, programs, and applications that would fit your business preferences. This technology can now be accessed wherever you are and whenever you want to. Aside from those mentioned; information and data can now be saved and processed through the
Internet
. Having software is not really necessary for as long as one has
Internet
connection, then business can now be managed and started. Getting the full capabilities of your computer and Internet connection can really save a lot of money and effort. Why spend more when something better is out there just waiting to be utilized properly?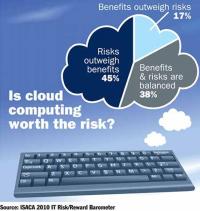 Know what you are getting into:
Starting to get involved with the cloud also means that you definitely have to know what things needed to consider in able to take note of what you exactly need. There are types of cloud computing that will aid you in making your decision. Here are some of the things to consider when moving to cloud computing: First is the public cloud. This type is the traditional one where resources are dynamically provisioned by means of self-service via the Internet a third-party provider. Another type is the hybrid cloud. It consisted of many external or internal providers, and is common for many enterprises. Lastly, the private cloud is a private network that provides cloud benefits but has less reliability in terms of corporate governance and security of data.
Why move to cloud computing? It is a question people frequently ask someone who wants to maximize the capacity and capabilities without spending more money on buildings for the company, employees that need training, or even software that are needed by every company out there. Compared to the old or traditional applications of business, this type of management can truly create difficulties where money and effort is being expended. Not wanting to go through all of them by having a systematized application is exactly what you are looking for. Knowing why moving to cloud computing is important to improve your company.