October 30th, 2012
Hi,
I am making my web. I want to edit my HTML page for that purpose I needed two program FTP client and HTML editor please tell me how can I download these program from internet free of cost?
Please help me with my problem installing AVG Internet Security. I have been using AVG Free for many years and now have decided to purchase a 2-year license of AVG IS 2012. So I uninstalled the free version and installed the new one, but I get the following error after I enter the license #:
Severity: Error
Error code: 0xC0070643
Error message: General internal error.
Additional message: MSI Engine: Failed to install the product.
@AVGMSI_Error 1402
(0xC007057A)
Context: AVG product installation, MSI action failed
I have tried everything. I have downloaded all Windows updates and am logged on my computer as administrator. I even disabled Microsoft virus program and firewall, but none of them worked.
My machine is running on 64-bit Windows and I want to install Eclipse on it.
However, an error keeps it from being installed. Any ideas on how I can get it to work?
I have included a screenshot of the error below.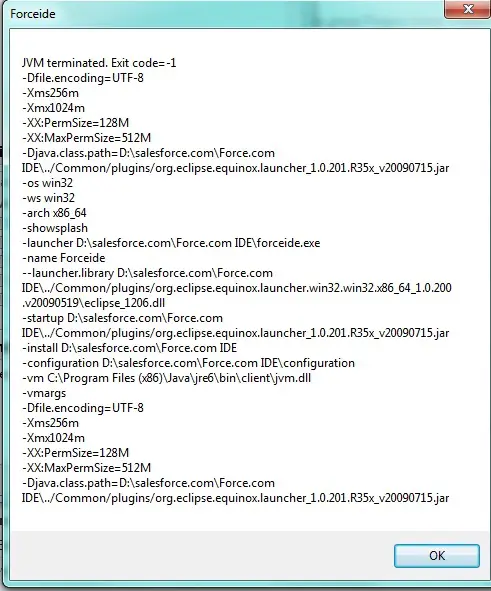 Forceide
JVM terminated. Exit Code=-1
Hi,
I am having trouble installing F-Secure Internet Security 2012. I ran the setup program of IS 2012, but the following error message appears:
Unable to start installation. Network error. Please check your internet connection and try again later.
I'm not sure what happened, but my computer is connected to the internet when the error occurred. I would appreciate to resolve this issue.
I was in the middle of configuring a project in ArcGIS SDK, but on the project navigator this error suddenly pops out:
There also seems to be a problem with the indexing process because it's still processing 0 of 122 files even after an hour has already elapsed.
Please help me resolve this issue. I am working on MacOS 10.7.3 with latest updates, fresh install of XCode 4.3.2, and iOS 2.2 version of ArcGIS SDK.
I am having some issues trying to use my Hyper-V virtual machines. When I try to start them, the following error alert pops out: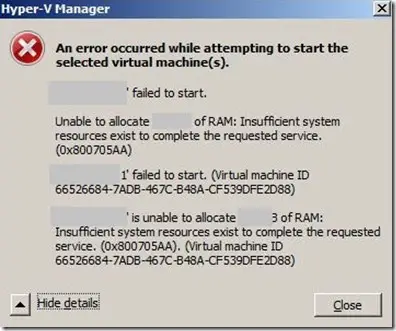 Machine_name failed to start
Unable to allocate N of RAM: insufficient system resources to complete the request service (0x800705AA)
Does it mean that I have insufficient RAM? My machine has 4 GB. Do I need to add more? Please help me fix this.
I have used a program called Folder Lock and I'm having troubles uninstalling it. It gives me Error 0x801F0004 when I try to remove it from Control Panel > Add or Remove Programs. I also can't delete the .flk files associated with it. How can I totally remove it from my computer?
Thanks for your help in advance.
I am using CAD Viewer 9 A. 24, but I am getting an error when I try to open an AutoCAD drawing.
First I get Error Code 148.
I click OK, but another error appears saying it doesn't support entities in the drawing (I have attached a screenshot of the said errors below).
Error. Could not load DXF/DWG file.
Error code: -148
I am using RobotWare 5.14.02 and was trying out the new option RW Cutting.
I played with the option using the new system I created and it gave me media pool errors.
So I tried creating another system, but it's still giving me the same error after I input the virtual drive string.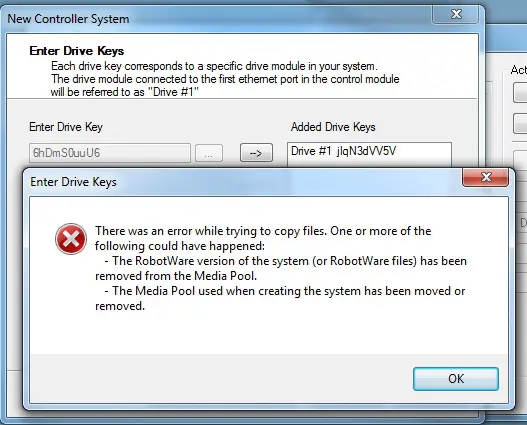 Enter Drive Keys
There was an error while trying to copy files. One or more of the following could have happened:
The RobotWare version of the system (or RobotWare files) has been removed from the Media Pool.