Display :
November 8th, 2015
With the world becoming smarter every day, more and more smart device are rolling out every day, but one of the biggest problem that still remains is the battery life of these devices. With more and more applications coming out which make our work easier they also consume more power. And after a while the device just runs out of charge when you need it, this gets frustrating and you upgrade to another phone but sadly it's the same story all over again.
So here are a few simple tips and tricks which would help you preserve your battery for when you require the smart device and also make your device retain its juice a little longer.
Keep The Device Cool
November 7th
The ever growing popularity of the apple iPhone has made it a style symbol for the youth while for the older generation it is a simpler smartphone to learn to use than the other phones.
But the only problem that does exist and why some people refrain from buying an apple iPhone is the lack of migrating application which makes the shift from an android phone to an iPhone.
A lot of android users usually have lost most of their data from their android phone while upgrading to an iPhone. Well, the only way to solve this problem earlier was to just to upgrade to another android phone and leave upgrading to the iPhone for the near future.
When a new MP3 player is announced now in the market, majority of people think as to who will buy a MP3 player now when your smartphone can carry all your MP3 files and can play them to. The same case arises when some company launches a new digital camera. The same thought appears in the mind as who would spend money on another camera when your smartphone does already have a camera.
Well but in some situation a stand-alone device is often better than a device which does everything. Don't believe me? Just ask someone who owns a digital camera or an iPod. He would still be using that device to click pics/listen to music instead of using his smartphone.
Here is a list of 4 devices that still outshine your smartphone
MP3 PLAYERS
November 6th
The Chinese smartphone manufacturer is relatively new to the smartphone world. As the companies profile goes, XIAOMI became Chinas leading smartphone manufacturer relatively fast. Just a couple of week ago Huawei has claimed the number one spot for becoming Chinas leading manufacturer. However, this news does not disappoint the Xiaomi customers as the company has just launched a MI insurance for all its devices. The user has to pay for the insurance but then the perks of the insurance are a lot. The insurance covers almost anything that an owner might do accidently to his Xiaomi smartphone.
With the world becoming smarter with smartphones, laptops and smart televisions, a lot of people still do not know about Wi-Fi technology although many people have come across this toggle in the settings menu of their device. If you happen to go to a place where free Wi-Fi is offered you would have definitely tried it and would have liked appreciated its use over the use of cellular data.
So, you decide make your house Wi-Fi enabled? Well new users here is a guide on how to make your home Wi-Fi enabled and a few things to remember while doing so.
Decide What To Get
October 30th
While the first wearable device is released, the apple watch has still not yet hit the Indian market. With many customers wanting to get this amazing gadget on their wrist, the Indian customers must still give it some more time till the device is available online and in stores offline for those people who still are a little bit worried about ordering their gadgets online.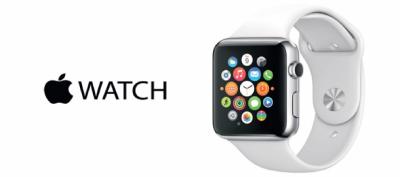 While in the offline world nothing new has happened regarding this new technology, the online market place is filling with buzz and impatient customers who are willing to get their hands on this device even by shipping it from outside India.
ONEPLUS is a relatively new smartphone manufacturer but has already created quite a lot of buzz in the market. The company is known for making high end smartphones at affordable prices. The company has kept its 2 previous smartphones the flagship killer of their time. But, this time around the latest handset is not supposed to called the flagship killer rather it is a device which would be the device with the best specs at that price point.
We all own a hard disk now days. While some individual people use the hard disk to transfer large files from one device onto the other, most of the people who own a hard disk usually use the hard disk to store important files on the external hard disk or the hard disk are used to store family memories and are kept as a back-up.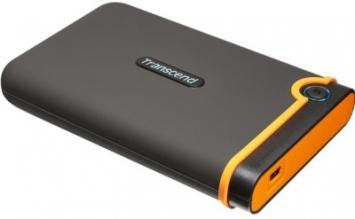 Supposing one day you wake up and connect your hard disk to your device just to find that the external hard disk you own doesn't respond or malfunctions? This will be one of the worst nightmares for a person who uses the hard disk to back-up his important files.
October 29th
Lenovo has just recently started making smartphones and it has already made quite a lot of buzz in the market with the smartphones it is manufacturing. The company, like the other popular manufactures keeps up with the trend of offering the best smartphone which money can afford at that price point.
Lenovo has now more plans to expand its smartphone collection even more with the release of the LENEVO A1000, A6000 SHOT AND THE K3 NOTE MUSIC EDITION.
All the 3 upcoming smartphone are supposed to be budget handsets priced at 9999 for the A6000 shot, 4999 for the A1000 and 12999 for the K3 NOTE MUSIC.
LENOVO A1000
With apples new smartphones are here in the market, affording the apple iPhone is quite a challenge for the average consumers who can't afford an iPhones or iPhone 6s+ but would still like to own one of the most trend setting and reputed smartphone.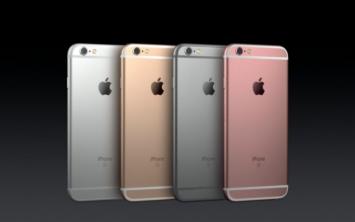 Well apple has priced the iPhone 6S pricing starting from 62,000 and goes upto 82,000 to the 128 GB variant, while the iPhone 6S+ starts from 72,000 and goes all the way upto 92,000 for the highest capacity phone.