Display :
July 15th, 2016
People are from different cultures, languages, places, etc. from the whole world. There are no barriers to communication on the Internet to make friends and meet new people. We have social networking sites, technologies, etc. to make us get connected with our loved ones all the time, but if your friendship is inter-country one and you have a language barrier that becomes a huge problem. You can't keep on googling each and every word or learn a new language at a time. Hence there is need of translating the language in real time for people who have language issues. Now translation can be done by the machines, and they provide accurate results quickly. Now that machine is Pilot, which is a language translating earpiece.
This is the world of emerging and accepting new gadgets, technologies. New requirements lead to new devices with more new functionalities and amazing features. Are you one among many who wants to have the access to removable file storage with an iPad or iPhone equipped with the Lightning-connection? You may be worried because Android users can plug in the USB-OTG devices as you don't have that option. Now you will be excited to know about the latest device of the team who had created USB-OTG MicroSD Readers and other accessories for the Android users previously, have now launched the Dash-i Lightning MicroSD Reader.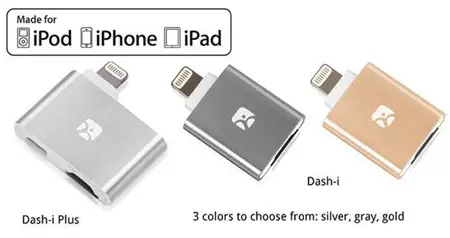 We have seen many gadgets coming into the market and Microsoft is one of the best Producers of the gadgets among many. Today we are going to discuss about a device called Microsoft Surface Pro and its features. If you want to know how to use it, you can download the user guide for your Surface. It has gained its attention because of its attractive features which are used to Office apps, for watching HD movies, which has a resolution of 2160 x 1440 with a touch screen which is of twelve inches, and its 3:2 aspect ratio gives us a great experience in browsing.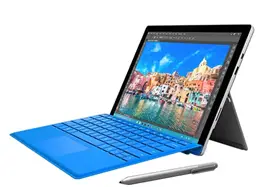 These are some of its features:
July 6th
As the most popular messaging app in the world whenever a new feature is released in beta build of Whatsapp there is a flurry of opinions and criticisms that follow. Whatsapp has till now been very complacent in introducing new features that don't diminish its basic appeal, simplicity. We have rounded up all the latest new exciting features introduced in the recent beta version of Whatsapp.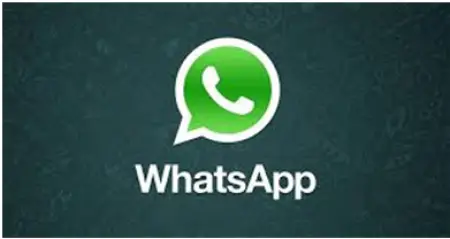 For iOS
Apple devices are hugely popular and have a very niche market-appeal to them for a lot of people. But they are at a higher end of the price spectrum, to begin with and cost even more dearly for increased storage. While Android users have their removable micro-USB cards and USB-OTG devices to prop up their storage, iOS has very few third-party storage devices.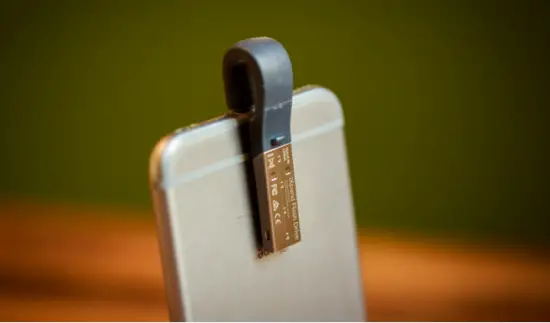 The much-awaited smartphone from the Chinese manufacturer One Plus is here. Amid controversies regarding the VR headsets, overhyped expectations and the invite-free system, the OnePlus 3 has a lot of ground to cover. It is supposed to be a 'flagship-killer' smartphone at a significantly lower price.

With new technologies, high-end design and manufacturing flagship smartphones are packed with features. Can OnePlus 3 live up to it? We shall explore that in this article.
The recently released video by Microsoft demonstrating the battery life of laptop running different browsers has caused quite a stir. While it is no secret that Google Chrome is a power hungry beast which takes a toll on your laptops battery life, the difference stated by Microsoft is quite alarming. The video compares Mozilla Firefox, Microsoft Edge, Google Chrome and Opera on similar laptops running same the video with battery saver mode enabled.

HTC has bought its flagship the HTC 10 into the highly competitive high-end Android smartphone spectrum. After One A9 and the Desire 530, the HTC 10 is a phone which is firmly in the right direction for HTC.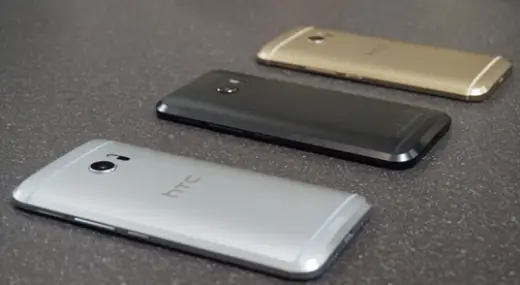 The HTC 10 is a phenomenal device when it comes to its design. Under the hood HTC has done a very impressive job to make HTC 10 a serious contender in the high-end category.
Design
July 5th
With the advancement of technology, networking has become essential in business, government, and school purposes. Basic networking tools help to tackle various networking issues. There are varieties of networking tools available in the market today, and it is not easy for people to select the best technology for their task. We have created a list of top ten networking tools that will help you to complete your tasks.
1) Pathping
This software allows you to combine the features of Ping and trace route on a single network. These tools pinpoint packet loss and are very affordable. They come with a variety of features that make them the prime choice for most people around the world.
This software helps to manage, organize and arrange various tasks related to profession and many organizations. These tools are easy to use and can assist companies to complete their work. There are varieties of such systems in the market, and it is not easy for people to select the best one. Given below is a list of top ten process management technologies that will help you to choose the perfect tool.
1) Process Street
It is an easy and powerful way for organizing business that helps you to manage various procedures and workflows. It is an accessible web-based tool that allows you to create and track various tasks for your business.