I can't send email notifications with Acronis Backup & Recovery 11
Asked By
30 points
N/A
Posted on -

05/13/2012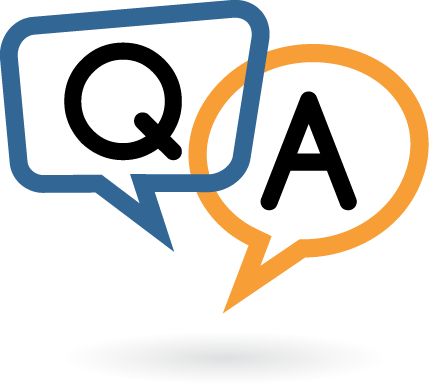 Hi,
I want to send notifications via e-mail. But the operation doesn't allow me to do so.
Error coded 0x014F0020+0x014F0013 and error messages are attached.
Thanks.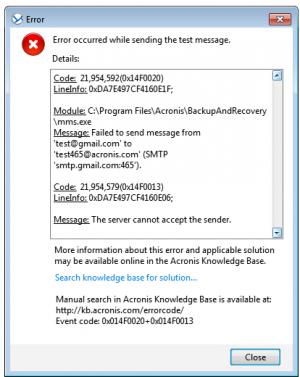 Error occurred while sending the test message.
Details:
Code: 21,954,592(0x14F0020)
LineInfo: 0xDA7E497CF4160E1F;
Module: C:Program FilesAcronisBackupAndRecoverymms.exe
com:465')
Code: 21,954,579(0x14F0013)
LineInfo: 0xDA7E497CF4160E06;
Message: The server cannot accept the sender.
More information about this error and solutions may be available online in the Acronis Knowledge Base.
Search Knowledge base for solution…
Manual search in Acronis Knowledge Base is available at:
https://kb.acronis.com/errorcode/
Event code: 0x014F0020+0x014F0013