2016 was a year where we witnessed some of the best cameras of the time, which totally blew away the consumer's mind. So we end the year and enter into a new 2017, let's head to see the best DSLR pick of 2016.
1. Canon EOS 5D Mark IV

Undoubtedly, the Mark IV was an instant hit among the camera community and was a heart-throb to those who know their camera by heart. With a 30MP full frame image sensor and 7fps continuous shooting, it has always been a top pick for photographers since its release way back in 2014. But what are more interesting and featuring in this is the cropped 4K recording which an instant hit among photographers became. Also the capacity grip which allows you to use two batteries for the camera was also appreciable. Also the GPS and Wi-Fi media are an added advantage, which proved to be very useful for landscape photographers, who can now enjoy long battery life. And also the shutter speed which enables the camera to click pictures in 0.5 seconds was something that convinced everybody on the stage.
2. Canon EOS 6D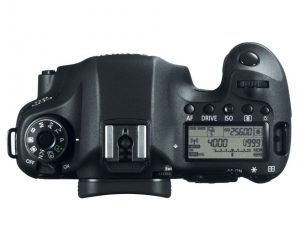 Inexpensive, Compact and reliable. These are the words which can describe the 6D. With a 35mm film frame and with a body that is similar to the top-end APS-C camera, the 6D comes with some pretty features like the 20MP and integrated GPS receiver. What's more the camera's large optical viewfinder kicks out more than the top APS-C. And also the photos can be directly sent and viewed from different Android and iOS devices. Added security feature, the GPS receiver will be sending you signals even when the camera is turned off. But the only problem with that it decreases the battery life.
3. Nikon D750

Nikon's second best model to come out, this 24MP camera comes with full frame image sensor and 6.5fps burst shooting was a super hit in markets. With also a solid high ISO performance and with a camera quality as perfect as a 36MP camera, the auto-adjustable exposure setting and with various setting drive mode, the camera also offers a Live View button and a button to switch between still and moving videos. It is also some of the only cameras to be a full frame SLR with an articulating rear.
4. Sony Alpha 77 II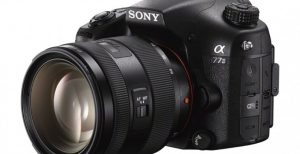 Being qualified as one of the cameras having the quickest autofocus ever on an SLR, the Alpha 77 is mostly preferred by many photographers in the community. With a 12fps and faster 79-point in-body stabilization, the camera has some excellent control layout. Also what attractive in this camera is the Smart Teleconverter button, which allows high-quality images even in a 2x magnification, the Alpha 77 was an instant preference among customers. It also allows a live-feed to our mobiles too and also a remote control feature is also present but was limited to specific ones. There is also a built-in Wi-Fi and PC sync, but no GPS feature has been added to this model yet. Even though this model has so many new features what is more intriguing is that its lack of an optical viewfinder.
5. Canon EOS 80D

The 80D caters to some of the best features of DSLR's. A 45-point autofocus system with 7fps capture, the 80D offers smooth video shooting, also catering to 4K resolution, but not exactly in 4K format. Also termed as a "Speedy Shooter," the 80D is known for its speed image shooter speed, but it slows down to 0.8 seconds. Comes with Wi-Fi with NFC and is a performer. But it's the expensive rate that questions in the brain before we opt the 80D.