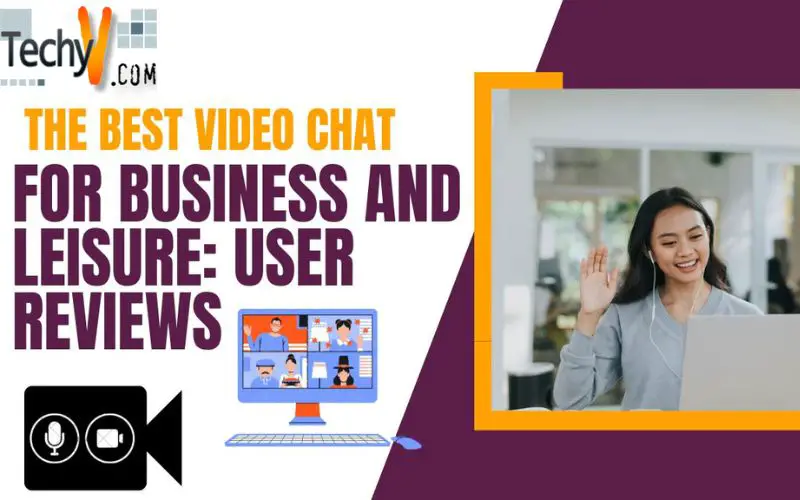 Many online services have rapidly expanded their audiences — from streaming services to instant messengers, during the pandemic. There are many reasons for this: the additional free time people have, the transition to a remote work/study format, and health and safety fears of offline face-to-face chat.
The growth in popularity of all types of video chat, which has become almost the only means of communication and solving work issues for many, was quite logical. Video conferencing has become standard in even the smallest companies. We shouldn't forget that video chat is not just a tool for work. Millions of people worldwide have started using anonymous video chat to find new friends to chat with during their free time.
Video chat for work: review
Modern companies are lucky — by the time COVID quarantine began due to the pandemic, they already had many effective tools at their disposal for organizing work remotely. These are apps and services for video communication and online conferences, including real "old-timers" such as Skype and relative newcomers — Zoom, Discord and others. Instant messenger apps like Viber, WhatsApp, or Telegram are also quite suitable for solving many work issues.
Perhaps Zoom is the undisputed leader among video chat rooms for work. But in 2020, there was a massive data breach of user information, and therefore trust in the rapidly growing service weakened. Many companies switched to alternatives: Skype, TokBox, GoToMeeting, ooVoo, Hangouts and others.
When choosing a video communication service, the direction of the company's business plays an important role. For example, Zoom remained the most popular platform among IT corporations for a long time as the most functional, fastest and with a large set of features. But banking and other financial institutions prefer time-tested solutions, first among them Skype. Discord occupies an important place in the gaming industry, as it was originally developed for gamers.
When choosing a video service for work, the following factors are usually taken into account:
 transfer of files within the program (plus the speed of downloading / uploading data)
 support for video conferencing and the permitted number of participants
 video and sound quality, especially with slower Internet connections
 the ability to share the screen with other participants in the conversation
 the safety and reliability of the service
Fortunately, today there's no challenge in finding the right application, as there are many options, and the vast majority of them are free. At least basic functions are free of charge.
Random video chat for online dating: review
The ability to work successfully and communicate with colleagues, business partners and clients is important. Even more important is ordinary human communication, which has been greatly reduced during the quarantine period. Of course, no one closed all the messengers and social networks, but they are incapable of replacing live dialogue. So it's no surprise that 2020 has seen a new wave of popularity for video chats. And now, in 2021, it's still growing.
Online video chat connects random users via webcam, allowing them to chat on various topics. This format appeared back in 2009 and has experienced both ups and downs in popularity since then.
Among the most popular online video chat services are Omegle, CooMeet, Chatrandom, Shagle, Chatroulette, and others. Chatroulette has become a real boon for those who want to make new friends or find a soulmate but do not want to use dating sites. Not everyone is ready to spend time on dating platforms in the hope of meeting an interesting person, while in video chat, you can find a great companion in one click.
Why exactly have online video chats become so popular over the past few months? The users themselves give a whole list of key answers to this question in their reviews.
 Chatroulette saves time – There is no need to register (in most cases), fill out a profile, share personal information, upload photos, or more. You go to the site and start chatting straight away.
 Video chat expands horizons – You're not strictly limited to your city or region. Now you can communicate with a person from a neighboring house, but you'll be chatting with someone from another continent in a minute.
 Equal ratio of men and women – This rule does not work for all anonymous video chats, but on popular sites with good moderation, the ratio is approximately the same.
 Communication is as close to real-life as possible – You see a person in front of you, hear their voice and intonation, pay attention to gestures, and so on. This helps to know each other faster, to know better what kind of person is in front of you, and to understand if you want to chat again in the future.
 Interested partners – On social networks and instant messengers, other users are much less likely to make contact than in video chats or dating sites. So pinning high hopes on social networks is no longer worth it.
These are just general themes that we have collected from user reviews. You can read reviews about CooMeet at coomeet.reviews. Please note that CooMeet video chat has none of the shortcomings that other video chats users often talk about: poor moderation, lack of a gender filter, spam, and more. There is nothing like that here, and this is a really major advantage of the site over analogs. Besides, a free trial is available at CooMeet, so you don't need to believe other people's reviews at all – try CooMeet and make conclusions about the service.