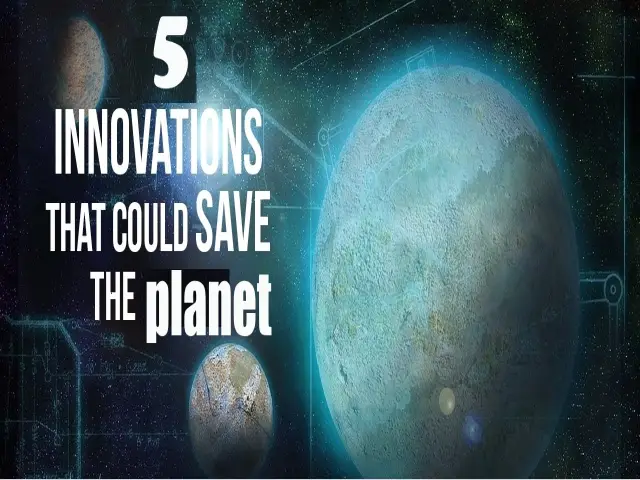 1. The edible water blob- Ooho
Ooho is a consumable water blob with a jelly-like membrane made from biodegradable plant or seaweed extracts. It was the invention of "Skipping Rocks Lab," a sea-weed tech company in London. When you buy plastic water bottles, most of the cost is for the bottle and not the water. Ooho is comparatively cheaper than plastic. They are created as an alternative to plastic bottles, to eliminate plastic pollution.
The transparent membrane made of seaweed extract encapsulates drinkable liquid (water or juice). Flavors are also added to the seaweed membrane.
2. Epson Paper Lab- A recycling machine
Epson Paper Lab A-8000 is a paper recycling machine launched by Epson to contribute to a more sustainable environment. It can be set up in corporate offices, government offices, and banks. The Paper Lab recycles waste papers to produce new ones without the use of water through dry fiber technology. A small proportion of water is used to maintain humidity at a certain level inside the system.
The recycling process involves three stages – Defibrating, Binding, and Forming. You need to set the waste papers in the feed tray and press the 'start' button on the touch panel. The papers are reduced to fibers – Defibrating. The information in the papers is destroyed during this process. A Binding liquid called Paper Plus is added from the top compartment of the machine to the fiber. The fiber is allowed to settle as a layer.
The Paper Plus added increases the binding strength and whiteness of the fiberized material – Binding. Different colored binding liquids can be added to produce the desired color papers.
Through high pressure, sheets of desired thickness are formed and cut into specified size- Forming. The machine produces up to 14 A4 sheets per minute.
3. LifeStraw
Water scarcity is an extensive problem around the world in recent times. Although the earth's surface consists of 71% of water, only 2.5 percent is fresh water, and just 1 percent is available for consumption. Almost 2 billion people live under water crisis at least one month a year.
Vestergaard is a company located in Switzerland that is concerned with producing equipment for public health. The company developed a straw shaped, portable water filter called LifeStraw. The LifeStraw is a water filter that was designed to filter contaminated water making it fit for drinking. A LifeStraw can filter a maximum of 4000 liters of water which is the average water consumed by an individual in three years. It can remove 99.99% of bacteria, protozoa, and viruses in water. However, they cannot remove the contaminants dissolved in water which may be chemicals or salts. So they are not used to filter ocean water and water which is known to be chemically contaminated.
Apart from being used during water and humanitarian crisis, the LifeStraw can also be used during trekking and camping. The manufacturer also produced other LifeStraw products such as LifeStraw family – a larger unit of LifeStraw to filter water for groups of people and LifeStraw Go – a sports water bottle with two-stage filtration.
LifeStraw and LifeStraw family were dispensed during the drought in Mutomo District in Kenya, 2011 Thailand floods, 2010 Haiti earthquake, and 2016 Ecuador earthquake.
4. A Graphene-based sieve that makes sea water drinkable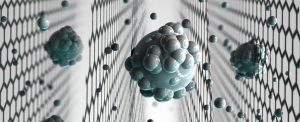 Scientists at the University of Manchester in the UK have demonstrated that a graphene-oxide membrane could desalinate seawater. The project on development could provide clean drinking water to millions of people.
The team led by Rahul Nair isolated a single layer of graphene from graphite which could act as a perfect barrier. The chemical vapor deposition method to produce large quantities of single-layer graphene was difficult and costly. Therefore graphene oxide is produced by oxidation in the lab and deposited on a porous substrate to be used as a membrane.
The researchers noticed that the graphene oxide membrane swell when immersed in water. They could still filter nanoparticles, organic salts, and larger salts but not the common salts found in sea water. The team has found a solution to prevent swelling and control the pore size. Coating epoxy resin on either side of the membrane would prevent swelling, and create tiny holes that would filter the salts allowing only water molecules to pass through.
The future advancement in this project is to test the durability and lasting period of the membranes. The industry level development of this method would provide potable water from seawater reducing water scarcity.
5. An invention that turns air pollution to ink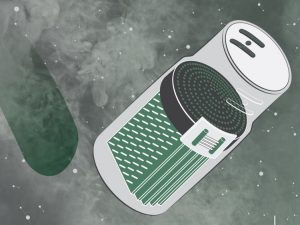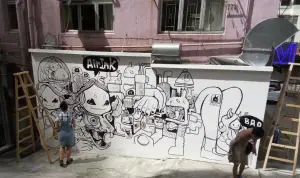 Air Pollution is a major problem in developing nations. Anirudh Sharma, a graduate of the MIT Media Lab Cambridge, developed a device to turn the exhaust of cars into ink. Anirudh Sharma co-founded a Bangalore based company called "Graviky Labs" whose team members designed a tool called Kaalink.
The Kaalink is an electrostatic filter that is fit into the exhaust pipes of cars or diesel generators. It captures the carbon soot in the exhaust pipes formed due to combustion of fuels. The collected soot is processed to remove carcinogens and heavy metals which yields a carbon pigment. The pigment is dissolved in solvents to produce the ink, labeled as Air- Ink. The Air- Ink is used in markers, rubber stamps, carbon paper and spray paint.
Graviky Labs estimated that 30 milliliters of ink could be produced from the particulate matter that comes out for 45 minutes from a vehicle's exhaust pipe. The company has so far produced 1000 liters of ink by purifying 1.6 trillion liters of air.