Hi,
I am running a Windows 7 64-bit Desktop OS in my Alienware Aurora ALX. It always says that System Restore did not complete successfully, with an error code 0x800700005. I've already tried it with different restore points (as the error box suggested) but it still did not work. What should I do next?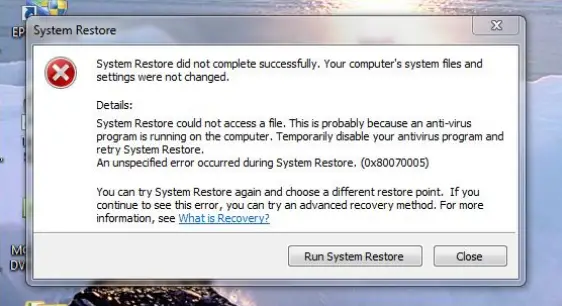 System Restore
System restore did not complete successfully. Your computer's system files and settings were not changed.
Details:
System Restore could not access a file. This is probably because an anti-virus program is running on the computer.
Temporarily disable your antivirus program and retry System Restore.
An unspecified error occurred during System Restore. (0x80070005)