No of visitors who read this post:
155

Hello,
I'm attempting to set up the Mac GT lite user but I am getting this error at the end:
"The installation failed.
The installer encountered an error that caused the installation to fail. Contact the software manufacturer for assistance."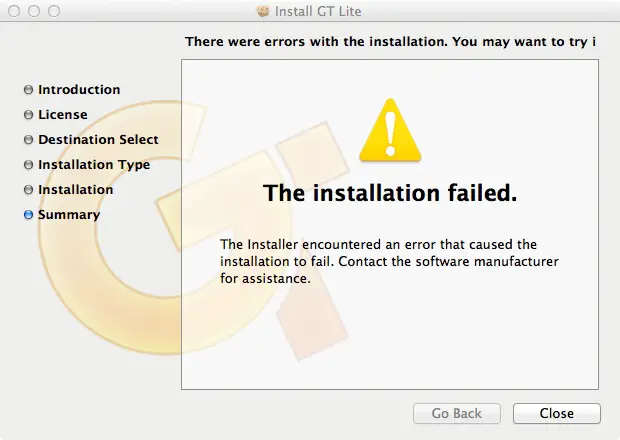 I have also tried to reinstall as well as re-download it. Mention that, I'm using Mac OS X 10.7.3 "Lion" and an Intel CPU.I need to solve it. Please give a solution.
Thanks in advance.