No of visitors who read this post:
188

Error 1638 on Skype: Failed to install Skype.
Why I failed to install the Skype?
What are the causes why I can't install this successfully?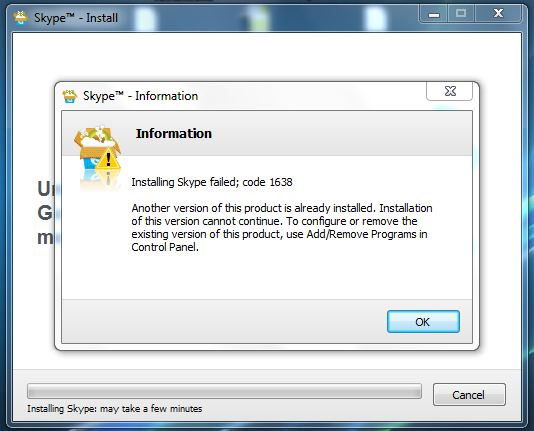 Skype - Information
Information
Installing Skype failed; code 1638
Another version of this product is already installed. Installation
of this version cannot continue. To configure or remove the
existing version of this product, use Add/Remove Programs in
Control Panel.
OK