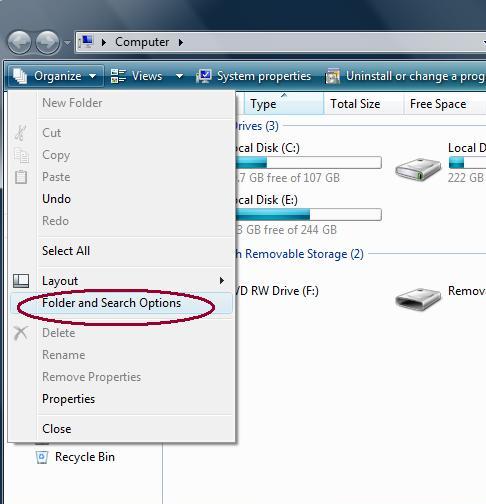 Using checkbox for selecting files in Windows Vista
Sometimes we need to select multiple files in windows explorer. Normally we press and hold the Ctrl key and select the files that we want to use. If the number is quite large then it's very difficult for us to coordinate and sometimes some files can get missed.
Lots of problems can occur like the selection can be canceled, accidently copying files, unwanted replacement of files etc. We can get rid of this problem by using check box. Windows Vista has this new feature that helps us by selecting files using check box rather than holding the Ctrl key and selects all the files. The check box option is not turned on by default, so we have to activate the option.
To enable this feature you need to go to My computer first. Then you should select the Organize menu and choose Folder and search Option.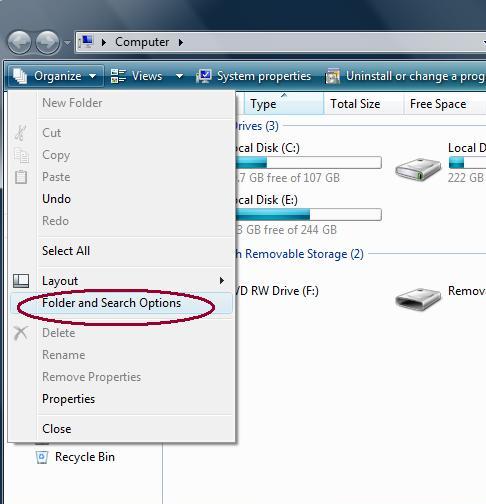 Then from the View tab you will find the option Use check boxes to select items option. Just check the option and press Ok. By this way the feature is enabled. Now you can select the files using check box.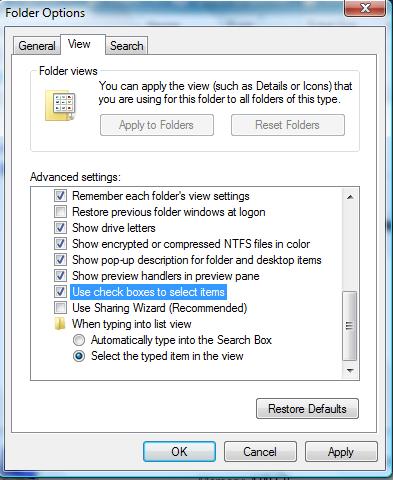 Windows Vista has this new option and it's very useful for selecting bunch of files easily. With the details view option this feature looks much convenient. You can use this use this option for avoiding unwanted file selection and accidental missed filed while selection.