What is a VPN and the need to use it
VPN stands for Virtual Private Network. It is a service that provides a secure internet connection between your computer or device and another network over the internet. It uses encryption and various other technologies to help ensure that your internet activity is safe from hackers or snitches who may be lurking around when you are using public Wi-Fi.
Typically, this is a mainstream definition of a VPN. It can be viewed as a protective shield to hide your internet activity from your Internet Service Provider, to access geo-blocked websites, to download large files, to get around firewalls for accessing information over the internet in case of staunch internet censorship or for streaming purposes.
You might be wondering how VPN can do all of this. Metaphorically, you can visualize a VPN as an umbrella that protects you from the rain. Not completely efficient and impervious to moisture but doesn't get you dripping wet. No VPN is one hundred percent secure because of the unknown vulnerabilities that might exist unless it is discovered. Before choosing a VPN for your organization or even for personal uses, some parameters that should be acknowledged to ensure that the VPN, in itself, is a secure choice.
Let's dive in and check out the top 10 Virtual Private Network services in 2020 assessed based on performance, reputation, value to money and affordability, transparency, and ease of use.
1) ExpressVPN
The tagline of this VPN says, "The VPN that just works." The tagline perfectly sums up ExpressVPN on the whole. ExpressVPN has managed to deliver consistency in download and upload speeds, uses military-grade encryption, extremely easy to use, offers streaming and torrenting, has a well-rounded privacy policy which clearly states, "We ensure that we never log browsing history, traffic destination, data content, IP addresses, or DNS queries." Best in the market of all VPNs. The only downside to this VPN is, it is high-priced. Nevertheless, worth every penny.
2) Surfshark VPN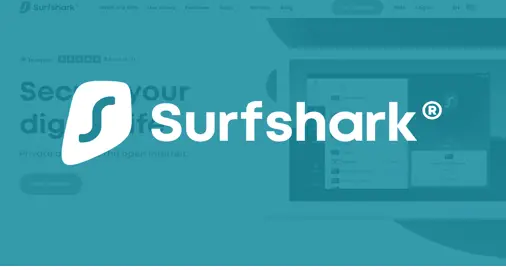 Surfshark is an affordable option comparatively for the quality of service provided. High download and upload speeds, no compromise in terms of privacy, user-friendly as well. Surfshark emphasizes the fact that it does not log IP addresses, browsing history, amount of bandwidth used, network traffic, or even connection timestamps. That sounds like an ideal VPN. The main drawback is with the streaming services. Although Surfshark offers streaming services, streaming services block some of their IPs. Surfshark serves the purpose with little or no compromise, depending on your needs.
3) NordVPN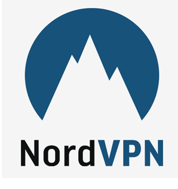 NordVPN is the middle ground amongst the best VPNs. Highly affordable, reliable performance, neither has blazing fast speeds nor is it too slow. Offers streaming services, convenient and user friendly. Reportedly, a security breach occurred in 2018, but they claim to have fixed the issue. NordVPN uses the most secure encryption available, has a well-rounded privacy policy that follows legit no-log policy, has ad blocking, and extra malware protection features.
4) Mullvad VPN
A unique VPN on the list! The most intriguing aspect of this VPN is its extreme emphasis on privacy. You need not have to sign-up with your e-mail address or any other personal information, or you'll not have a user name and password to use this VPN. They provide a randomly generated account number, used for logging in.
That is it! High speed, comparatively economical, and transparent with their privacy policy but slow upload speed sometimes, should be included. The massive downside of this VPN service is, streaming services are not supported, and there are no iOS or Android apps. WireGuard or OpenVPN should be used to set it up on mobile phones. Setting it up is inconvenient and not user-friendly, but if privacy is your extreme concern, this is the best plausible choice.
5) TunnelBear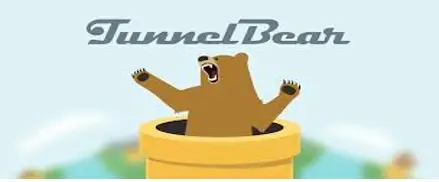 Ease of use, simplicity, fast speeds is a popular feature of TunnelBear VPN. TunnelBear too offers a clear no-log policy with respect to the IP addresses, DNS Queries, and any other information about the websites or application the user visits while on their service. The drawback of this VPN is streaming services, again. Apart from this, the VPN is not very pocket-friendly. The widespread acquisitions of McAfee acquiring TunnelBear was a turn off to a lot of its users, but even well after a year, it is functioning as an independent company.
6) VyprVPN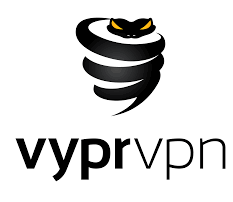 VyprVPN is another mainstream VPN that offers decent performance, not a service that provides high speeds, but it will get through as well above satisfactory, secure, transparency with the privacy policy. The drawback of this VPN is streaming services as well. Although it offers streaming services, it is mostly unable to access every site on the checklist. Apart from that, not a very budget-friendly service.
7) Windscribe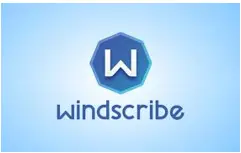 Windscribe VPN is a go-to choice if you have to use VPNs less frequently or only for some specific requirements. The speeds are not very satisfactory; additional payment is a requirement for streaming services. In the case of budget-friendly needs, Windscribe pro serves pretty well. Windscribe uses extremely secure algorithms; privacy policy is compact and compelling with one of the most generous free VPN plans.
8) TorGuard
Exceptional security with two-factor authentication for login makes this VPN unique. It offers substantial speeds and customizations. A drawback of this VPN is the ambiguity in the security policy, which is not well written. Apart from that, TorGuard uses an outdated UI, makes it a bland experience. Streaming services are not satisfactory, quite hefty to the pocket.
9) IPVanish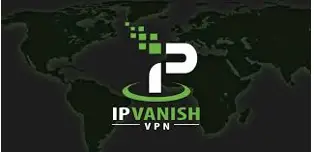 IPVanish has quite a few similarities with TorGuard. Exceptional speeds, no-log policy, robust encryption techniques are the positives. Streaming is not supported, does not accept cryptocurrency, and the UI interaction is not very interesting but is quite pocket friendly. Not the best option but not a bad choice either.
10) ProtonVPN
ProtonVPN is included in this list because of its unlimited free service and its compelling privacy policy. The free version of this VPN is inconsistent with speed; does not support streaming. The clear no-log policy is the one reason you should be using this VPN if you want to use it for free. The paid version is comparatively better but not very recommendable.
In conclusion, the choice of VPN for your organization or personal use depends upon the application. In the case of privacy concerns, reviewing security audits and its frequency help to determine if the privacy policies are true to its nature. The best practice for budget-friendly services is to use several VPNs in conjunction, for improved performance and overcome the limited data caps. What is your take on these VPN services? Let us know in the comments section below.