Contemporarily there are so many devices and equipment in the fields of visual designing and editing. Presently, even in-built software's and other internal systems are available for modifying things inside a particular video or image. Taking this in mind, let us look at the top ten visual technologies present currently.
1. ANIMATIONS

For every presentation, there is an option for animations in the PowerPoint slides. Prezi is one of the kinds of animated presentations. This technology will allow you to control the slides and the movement of the slides and images will improve the interest of the audience.
2. NARRATION TO SLIDES

While presenting a slide or any photos of some company, the quotation of that image can attract the people who are watching their show. PowerPoint, Pow Toon, Prezi are available with this kind of slide tools.
3. POWTOON

Powtoon is an animated presentation feature which contains informational videos about the office, company, or business. Moreover, one can even edit the videos and add a voice for making a company's clients getting attracted.
4. EMPHASIZING TEXT AND IMAGES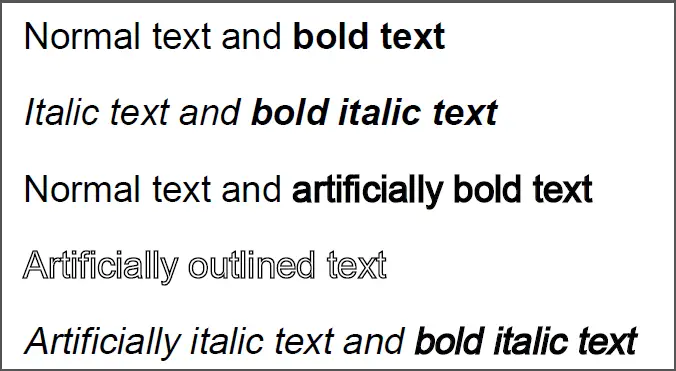 During a slide-show when you want to give some importance to some words or phrases, one can bigger that particular word by shake, glow, or even sparkles. These options are available in Prezi and PowerPoint. Thus emphasizing on the captions present is a must!
5. SLIDE CAMP

Slide camp is suitable for huge businesses. The slide presentation in slide camps is a great solution to maintain and organize some big companies. By using slide camp one can add logos, data, infographics and organize presentations and after the creation, one can even publish or save it in the way they would like to choose!
6. CREATE CHART AND GRAPHS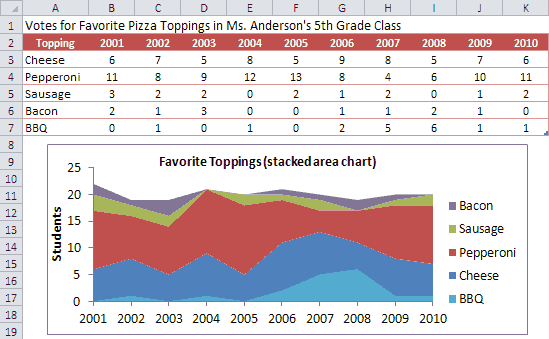 Haiku Deck has a slide tool to create charts and graphs individually and transfer them to a slide. The types of graph creation in this method are very much easy and simple to do on one's own.
7. CANVA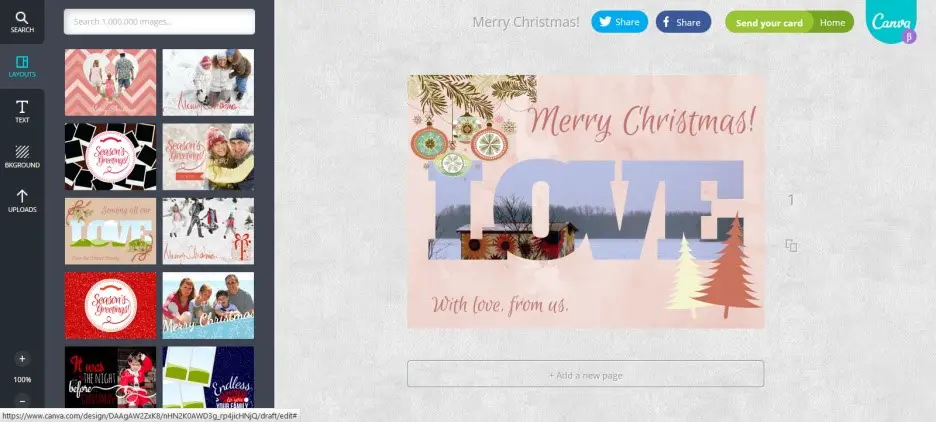 Canva is apt for small business and offices. Canva is an online tool which can create with a range of business ideas, like resumes, visiting cards, and brochures. There are hundreds of templates, and one can select his or her image too.
8. EMBED YOUTUBE VIDEOS

Embedding YouTube links is one of the best innovative ideas for presentations. By producing YouTube videos, one can exhibit the perfect sense to show the presentation, and the videos can be viewed by the slide tool.
9. HAIKU DECK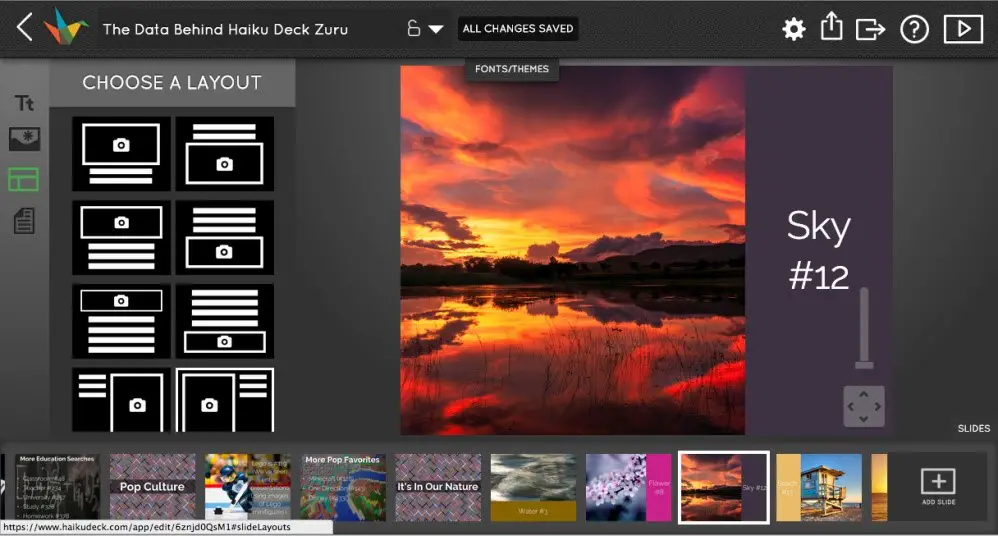 Haiku Deck is a simple tool for business professionals to create presentations with high-quality images. The powerful approach will connect various customers with their business owners. By Haiku Deck presentation tool one can simplify the pictures where the other icons have been present.
10. BACKGROUNDS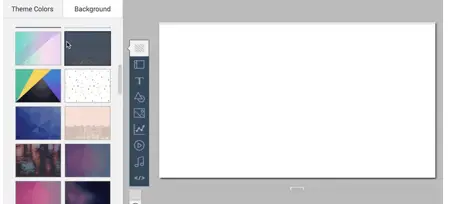 Most of the presentation tools have the feature to change on the backgrounds. One can make the best clear and bright views by using the suitable contrasting backdrops. A person can even blur and fade the background and also highlight the significant point. Haiku Deck which is a simple tool to use has six awesome presentation themes.