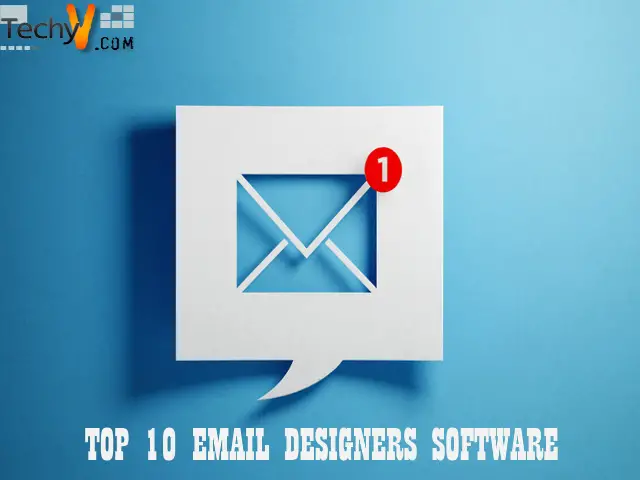 Email Designer software helps to style your email such that you create a responsive email template. You can edit one of the predesigned email templates to make your design or start designing from scratch. Custom your responsive emails without coding and send them to your favorite marketing provider. Use HTML fonts to create your email design and make sure all layout considerations are satisfied. Start designing your emails with one of the top 10 email designer software listed below.
1. BEE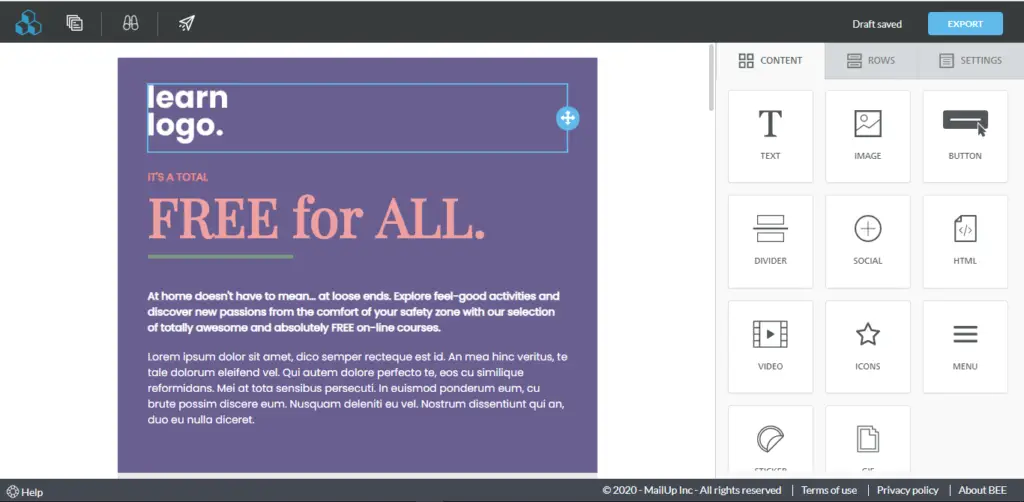 BEE is an email designer software that does not require any coding to design creative email designs. Your emails will be mobile responsive, and you can export your designs anywhere. Start your design from a blank canvas to build your email design from scratch. You can also choose to start from one of the templates available to create amazing email designs. Choose between the free version with minimal features and the BEE Pro version with many additional features. You also have a trial version available for the BEE Pro. Save unlimited emails and push to email service providers.
2. Chamaileon

Create email designs easily using Chamaileon, creating emails in less time without frustration using this software. Simply drag-and-drop using the editor of this email builder software. Create HTML emails without coding skills. Make customized mobile responsive emails using the templates available. This software is flexible to use. You can try it out for free. A responsive email generator is available in this software to produce emails that work on major email clients. This software supports all Apple and Android devices. Add text and colors according to your preference. It is a great email collaboration tool for Teams.
3. Stripo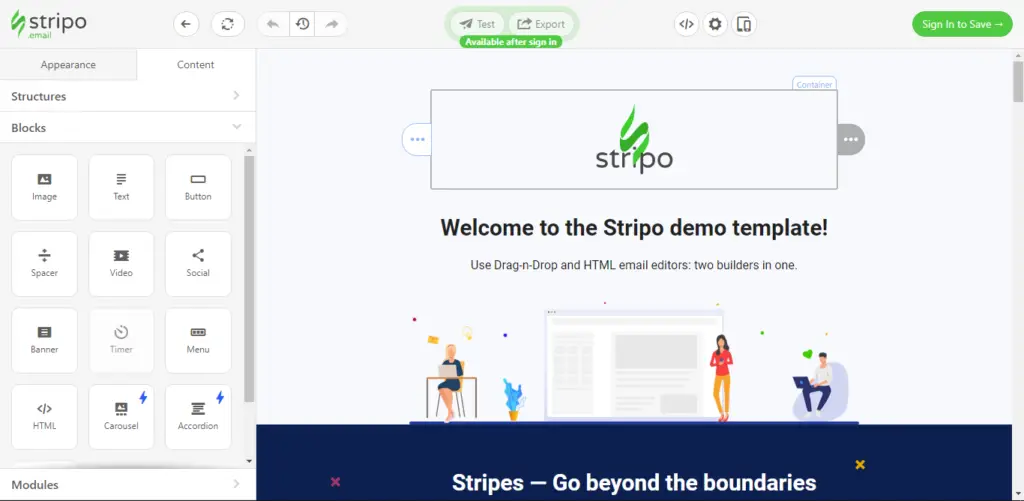 Create responsive emails using Stripo. You do not need any HTML skills to use this software and can create emails using the template quickly. Build your email and validate it to have better interaction with your customer. Try the demo version or get the paid version. Preview your email in popular environments like a mobile device. This option helps you to view what your customers are going to see. Advanced integration with multiple platforms is available in this software. Build custom modules to reuse it across various campaigns. A code validator is available to check emails for errors.
4. Moosend Email Editor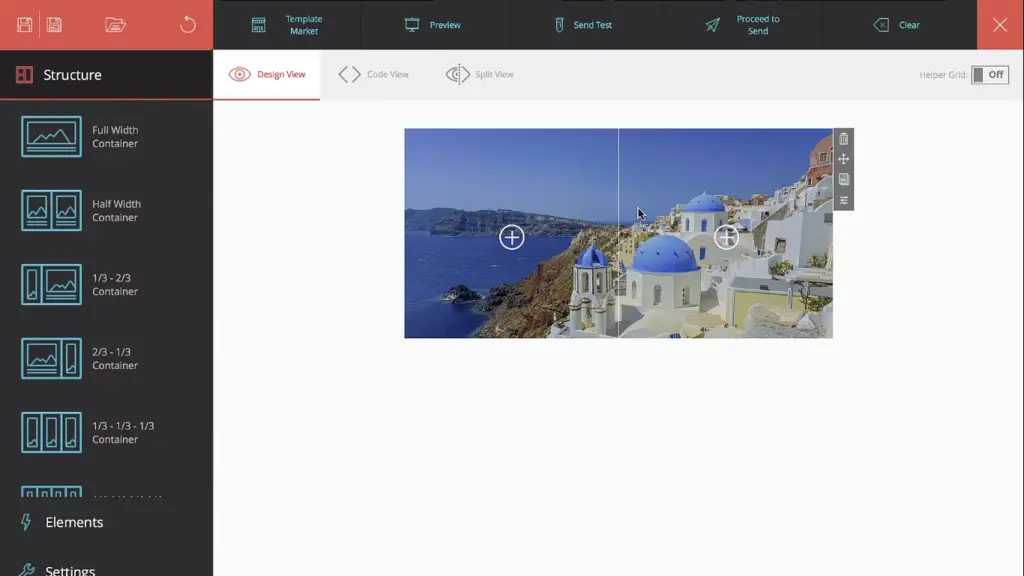 Moosend Email editor helps you to design beautiful emails using a simple drag-and-drop option. Create newsletters that look professional using this software. Customize the pre-built email templates to your needs. Campaign performance reports are available to optimize your email campaigns. Add an image or GIF to your message using the image picker option in Moosend editor. Grab the attention of users using the visuals. Include discount code options and product recommendations. Turn subscribers into buyers using this efficient software.
5. Postcards

Design your emails using text and images with the help of Postcards. You can even add links using the intuitive Postcard HTML email editor. Export your designs into your favorite platforms like HubSpot or Mailchimp. Use their field-tested layouts to design your emails. This software makes the design of your emails looks good on any device. Preview your emails before sending them to your customers. This feature will save you time and allows you to make changes to the design.
6. MailChimp

Create beautiful emails like professionals. Engage your audience using email marketing with the help of this software. Choose from various templates available and design your emails. Add styles to your emails to suit any situation using the drag-and-drop feature. Work with this application through your mobile. Insert images from your gallery or import images from the store. You can even snap a picture at that moment to add to your email. Take a look at the guide available to learn design principles.
7. Mail designer 365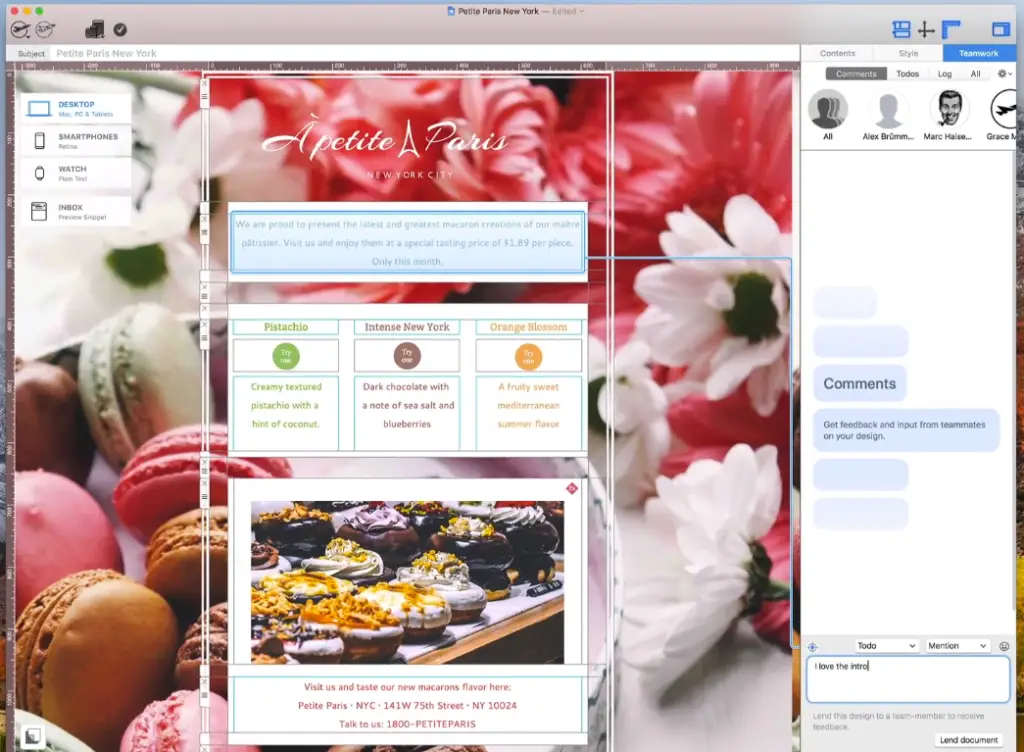 Mail Designer 365 increases your sales by helping to design your email. Design email newsletters using your MAC. Face no coding issues using this software. Discuss your design with your team members from anywhere to get your designs approved from any operating system like Windows or MAC. Many reusable elements and image editing options are available. Web-front support is available. This software is available as a mobile application for Android and iOS. Preview your design in a separate emulator and get to choose the device of your choice.
8. Mail Styler 2

Use Mail Styler to design your emails as it is compatible with any device. Block resizing, and transparency options are some of the features of this software. Cloud storage integration is possible too. The interface of this software is simple. The navigation menu of this software allows you to edit software settings. Sidebars in the software offer blocks that you can drag into the main window for preview. Choose from the various styles available to design your emails. Merge or separate multiple cells to adjust your block in the designing process. Play with the opacity of images and text.
9. Mosaico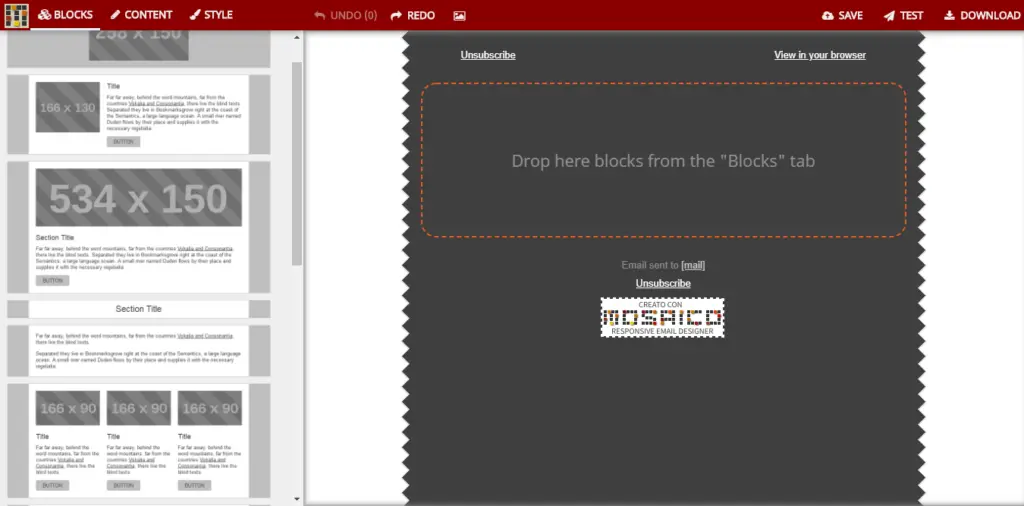 The templates of Mosaico's email designer are designed to be responsive and tested templates. Personalize the overall theme graphically. Customize the style of any single element—drag-and-drop images to upload them. Automatic resizing of the image option is available. Undo options are available in the upper panel for your designing process. This software is open-source and is designed by professionals. Templates are available in this software to start creating your designs. Tools are open to change your styles. Change the background color, size, and font of the text. Get a live preview in the working area as you make changes.
10. Coffeecup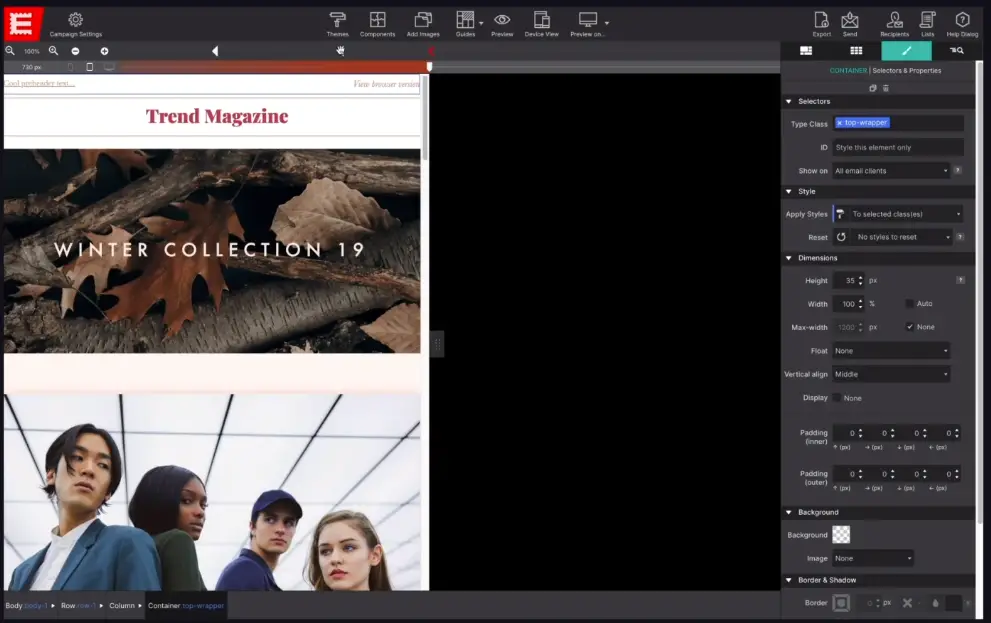 Integrate the Coffeecup email designer with any email marketing software. Get full control over the design and content of your emails. Watch a demo video of how this software works or try it ours for free. Use custom breakpoints feature to get the design according to the size of different devices. View content in any width to get a live preview using the Magic Slider. An email inspector is available to get an elaborate overview of page content. Zoom in option is available to view the design.