Technological advancements are giving benefits to various classes of people from different age groups to all genders. It's not about dividing genders but providing a mode of giving equality to all the genders through technologies specifically. So, we will read about the top 10 coolest gadgets that every man mist-have.
1. FINGERPRINT PADLOCK:
Fingerprint padlock is a thumb impression Bluetooth lock with IC65 waterproof for your house, office, bike, and suitcase. The keyless digital lock works through an app from your mobile. Without a fixed password or PIN, the lock cannot open, and this is ideal for the frequent traveling men and business males. Just by locking it with your finger, the key is print and nobody can steal it.
2. NORELCO VACUUM TRIMMER:

Norelco Vacuum is a perfect trimmer gadget from Philips with 20 style settings. The wireless gadget can be used for 90 minutes continuously. Using the vacuum device, you can trim your beard and mustache quickly and effectively. The trimmer is additionally water-proof as well.
3. BUG SALT GUN: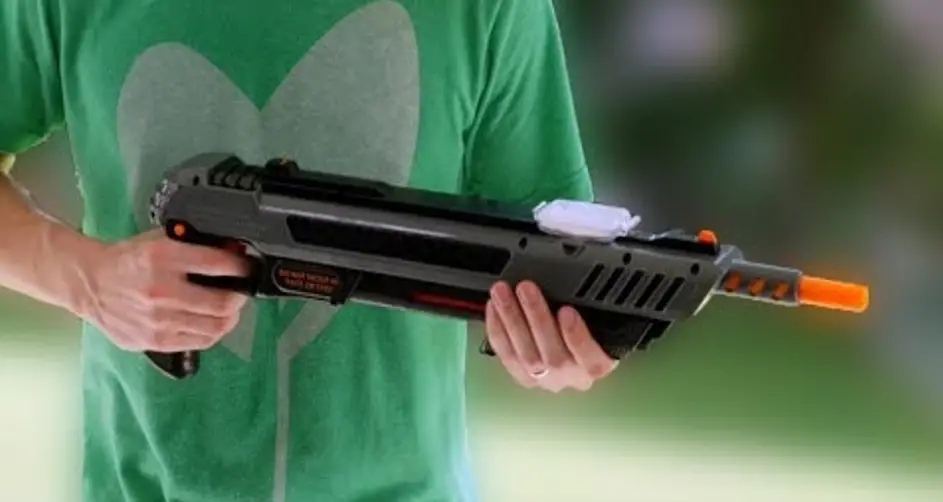 The non-toxic Bug Salt Gun kills flies and other annoying insects. Individuals have noticed that the male community likes to use the gun more. The insect eradication gadget sprays some usual salt on flies. Bug Salt Gun will shoot insects within the range of 3 feet.
4. GERBER DIME MICRO TOOL: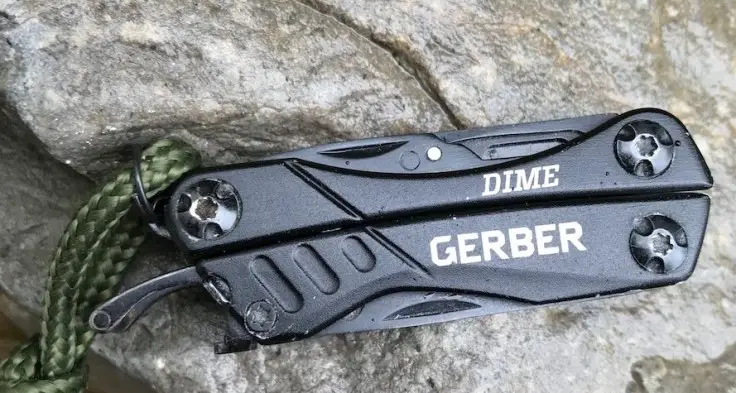 The handy Gerber Dime is a mini multi-tool, especially for the male workers, with many impressive features. While folding the device, you require 3 inches to keep it inside your pocket. The multi-tool gadget is available in purple, black, green, and red colors. The device includes steel pliers, wire cutters, fine-edge blade, scissors, screwdriver, crosshead driver, tweezers, and one bottle opener.
5. BARTENDER'S KIT: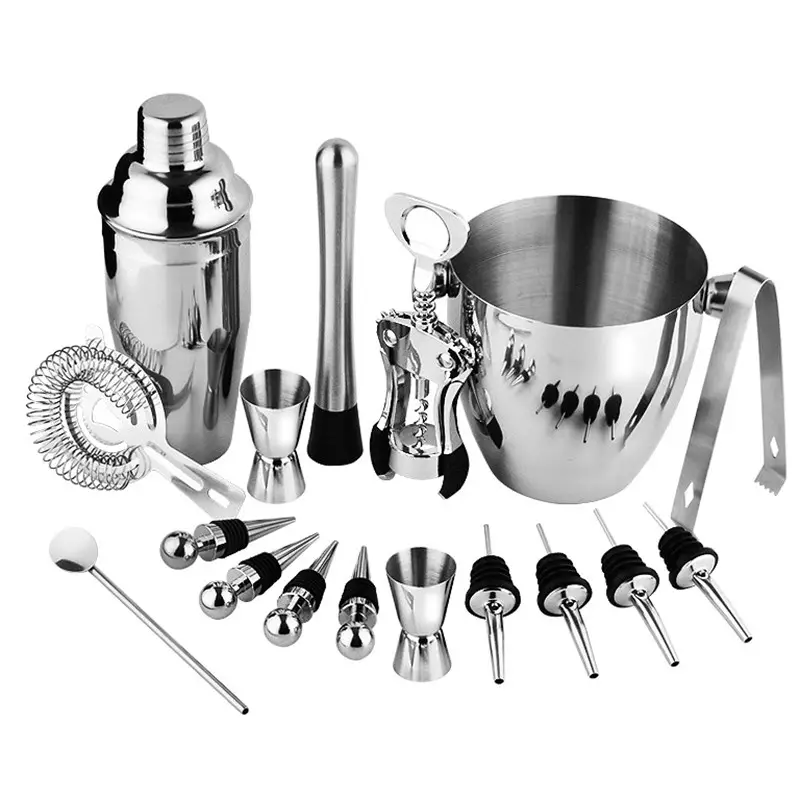 A Bartender's Kit is the gadget that consists of all tools to prepare a cocktail. The Bartender's Kit includes a cocktail shaker, bottle opener, corkscrew, a long-handled spoon, peg measure, and 12-pack stainless steel bottle pourers. There are hundreds of models for these bartender kits. You will get a complete bar experience with this stylish, clean, and contemporary set. The kit is the best present for your male pal/ family member's occasion.
6. MUSCLE MASSAGER:

The tiny and portable Muscle Massager relieves stress, relaxes muscle tissues, and also reduces painful contractions and spasms. Whether he is exercising, studying, long driving, or even getting old, Muscle Massager will be liked by all men. This device uses electrical impulses and is controllable by smart programs for the massage.
7. NIKE+FUEL BAND:

The Nike+Fuel Band is an activity wearable tracker for your wrist and is compatible with Android or iPhone. It informs you about physical activity, walking distance, and the energy that you spend. It additionally monitors and improves your athletic power. The Fuel Band is available in black and white colors.
8. SMARTPHONE CAMERA GRIP:
The Smartphone camera grip connects easily with your Apple and Android phones. The gadget will transform your Smartphone into a stylish digital camera. You can capture all the memorable moments when on a holiday trip or an occasion with your family and friends, without struggling to hold your phones. The Grip looks simple but is a useful gift for men.
9. PORTABLE GAMING UNIT: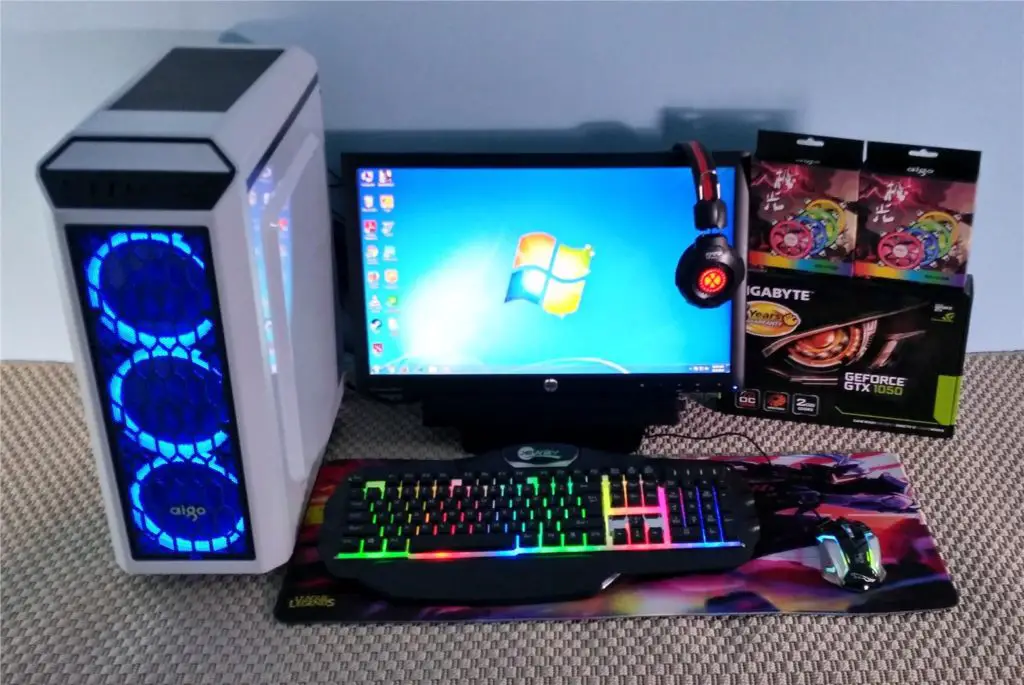 If you are a male who likes spending time over PC games, then you must try the Portable Gaming Unit. The gaming gadget consists of 19" LED HD display screen, stereo speakers, and dual headphone jacks for the complete gaming experience.
10. PORTABLE ESPRESSO MAKER:
The Portable Espresso Maker gives a quality cup of coffee even during an outing. The stylish and compact gadget works with all coffee varieties. Just add boiling water to its tank and pump it manually till it completes. The tank will fill up to 80 ml of water.