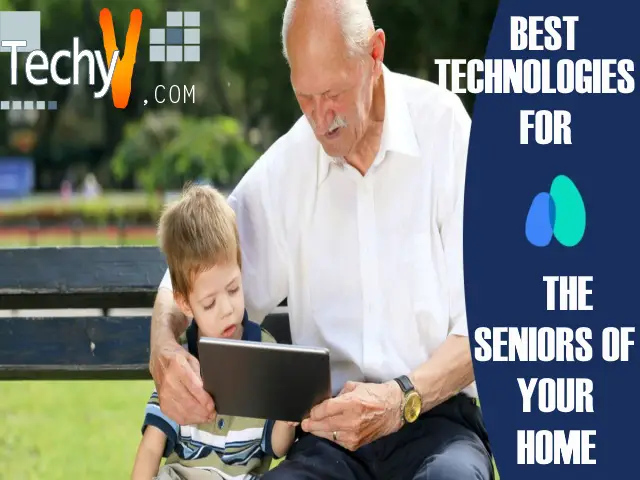 Technology is making all our lives easier, and there are a few gadgets that come especially useful for the aged people and retired senior citizens of your house. From having safe and slip-free bathing to cleaning nails and toes, there are a few devices that come handy for the older adults. Get such helpful techs to make their life much simpler, by choosing as many as needed from the following top 10 best ones:
1. BUTTON HOOK:

Button Hook from 'Good Grips' helps the senior citizens to grasp a button without much effort. The Button Hook comes with a cushioned handle and a flexible ribbing to attract the buttons. For using the gadget, hook over the button and pull through it through a buttonhole. The device measures 4-inches in length.
2. FOOT FUNNEL: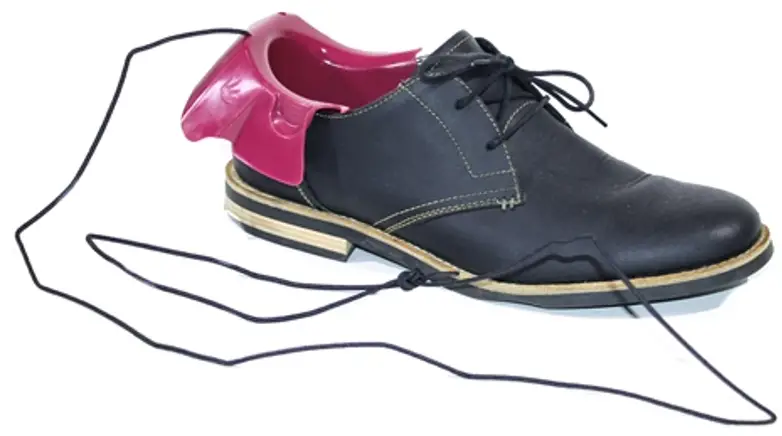 Foot Funnel is a shoe assistant for heels to avoid breaking, while senior citizens insert their foot. Foot Funnel spreads the back of your shoe for a comfortable walk when inserted into the shoe. The device is ideal for seniors who cannot bend or use a single hand. It is suitable for all shoe types and sizes.
3. ANTI-SLIP SHOWER MATS:

Anti-Slip Shower Mat is a rubber rug that prevents slip, fall, or trip, in bathrooms, and even protects from liquid spills on the floor. The mat uses a highly absorbing material for shower time use. The rubber offers a good grip and has enough suction from the bottom of the material. The Anti-Slip Shower Mat is available in various colors and designs.
4. FOOT BRUSH: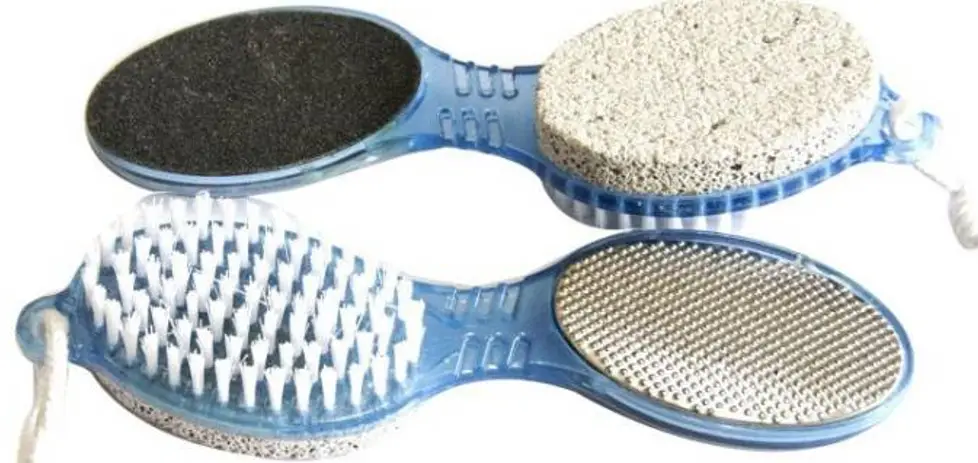 Foot Brush comes with a long handle useful for cleaning the foot of seniors. The 25-inches long brush cleans an individual's foot without bending front. It includes a nylon brush for the bottom of your foot and sponge for cleaning in-between the toes.
5. SHOWER AND BATH CHAIR: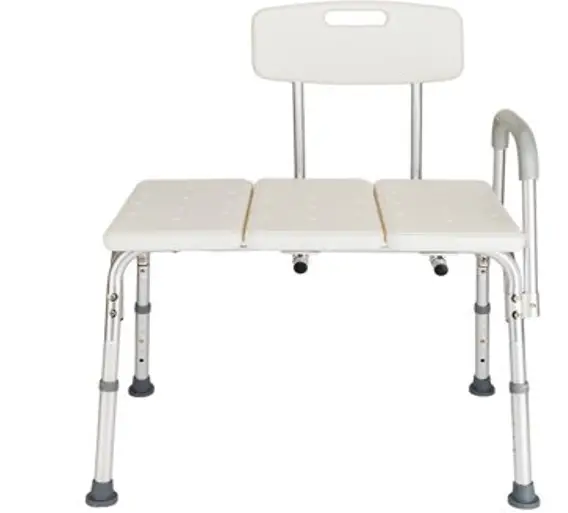 The lightweight, comfortable, and adjustable Shower and Bath Chairs come with aluminum and leather material. It can hold up to 400 pounds. The durable and corrosion-free chairs have built-in handles on their seats. The bath chair comes with 17, 24, and 30 inches width also has 360-degrees rotating seats.
6. SAFETY SHOWER GRAB BAR:

Shower Grab Bar is an essential tool for senior citizen's bathroom. You can choose between temporary and permanent grab bars as per the requirement. If you pick a permanent grab, then you must screw it up on the wall, whereas for temporary bars, you should fix it on suction cups. The Safety Shower Grab Bar is made up of stainless steel for maximum strength, durability, and a rust-free experience. The 24-inches body provides a better gripping space for seniors.
7. BIG BUTTON REMOTE CONTROL:
The Big Button Remote Control is a universal remote, which is useful for almost any device. Two volume buttons, two-channel buttons, a mute button, and an on/off key make it easy to press for the seniors. The remote has a schedule option to set up to 30 programs and a lock function for your favorite shows. Every button comes with six green backlights.
8. PHONE DIALER :

The numbers on the Phone Dialer are immense and comes with high-contrast, adjustable volume for ringing sounds. While managing your outgoing calls, a senior person can identify the numbers by its LED display. In some Phone Dialers, there are nine photo memory buttons. These are helpful for those who have Alzheimer's.
9. TALKING THERMOMETER: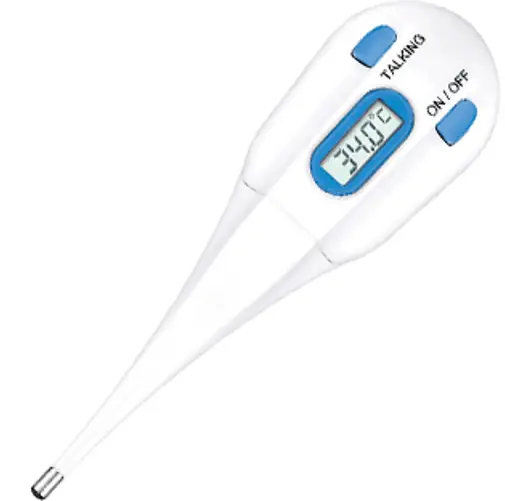 Talking Thermometer is an ideal tool for old individuals who have difficulty in vision. The two-button design makes it easy-for-use. By pressing the left button to turn on the tool, wait for a beep sound then press the right button to take temperature, and after 30 seconds, you will hear the reading with a clear female voice. The device automatically switches off after 8 minutes when idle.
10. WALKING STICK WITH STOOL: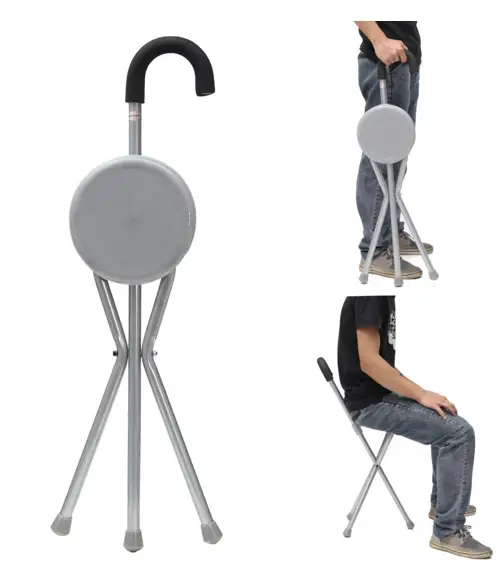 The durable, foldable, and lightweight Walking Stick with Stool is made up of polyester fabric and a 199-mm powder coating aluminum frame. The tool's walking stick is 34.5-inches in height with a seat of 20.5 inches. The stool-stick is available in blue, red, and black colors.