The significance of having a CV Resume in your hand is always a handy tool for any form of purpose, be it education or career. With advanced technologies, there is availability for proper online resources to build a professional CV for your skills. The following are the top 10 of them.
1. VISUAL CV:

With Visual CV software, you can create resumes for different jobs and even attend interviews. Visual CV is a free online site which has different resume templates for various fields of professions. This tool comes in a premium version for exporting resume as a PDF, Google Docs, and Docx. You can even track viewers of your resume using a personal domain.
2. RESUME.COM: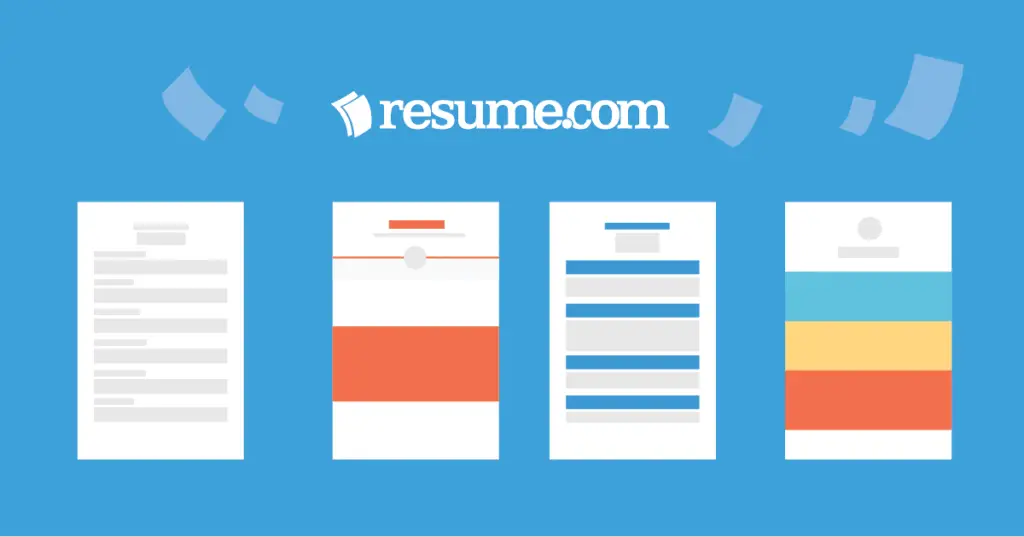 Resume.com offers you with multiple templates and customizations. Resume.com is one of the best and easy tools to use for good resume building. You have to create an account first, and then by existing sections of your resume, with a simple click, you can edit it. The templates in this builder are standard and well-built to suit all your needs.
3. ZETY:

Zety offers sound customizations through its font size, color, line spacing, date formatting, and lot more. You can add social media links for online marketing jobs. It has no free resume download, but by creating a free link to your resume, it is possible to receive it.
4. SLASH CV:


Slash CV is a simple resume builder useful to create and share your file without difficulty. With Slash CV, you can customize your resume by options like edit heading, re-order, and add a new one. It also offers different PDF templates for free. You can store your CV on clouds and access them anywhere from devices.
5. KICK RESUME: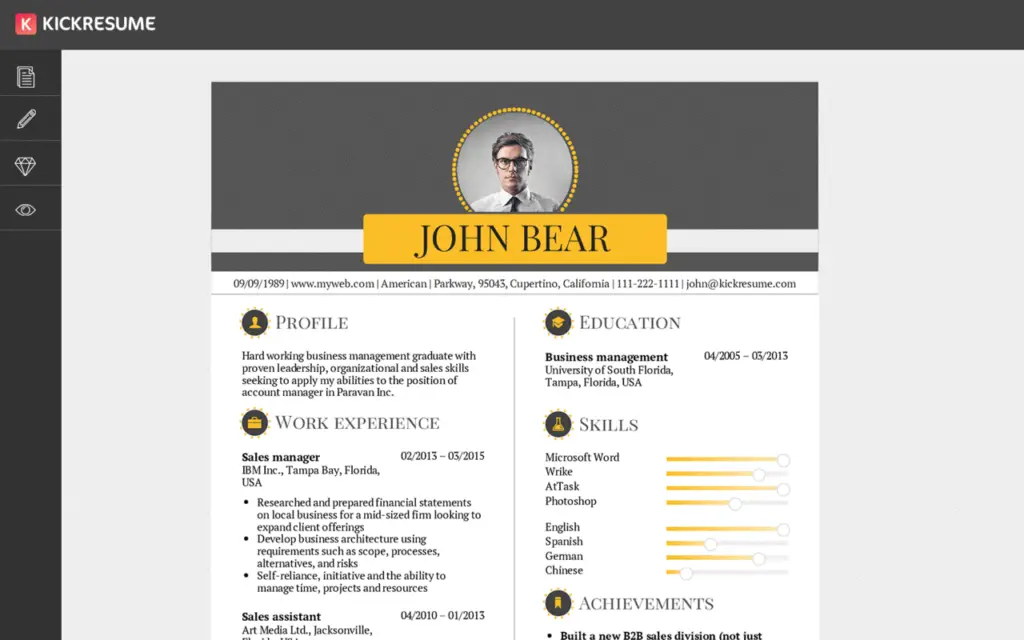 For using Kick Resume, you have to create an account first. It has both free and paid versions. The corporate resume builder offers you to add more sections and edit the existing CV. You can download the format in PDF only. Its free version has no templates, but paid software has more than 30 creative designs. The paid upgrade comes multilingual.
6. NOVORESUME:


You can use Novoresume just by signing in your name and e-mail address. After sign up, your resume will be downloadable in PDF format. There are varieties of templates to pick out from, and you can add information manually.
7. RESUMUP:

Resum UP is one of the best resume builders that have professional samples with info-graphic-style templates. There are many specially-designed resume templates which can be suitable for any type of job.
8. RESUME HELP:

Resume Help has both free and paid versions with many helpful tools on its home page. In the free version, you can download your single resume in text only. In the paid version, you can download it in text, docx, and PDF formats. With more than 23 resume templates, you can edit from several categories.
9. HLOOM:


Hloom has many pre-written summary templates which are helpful for the users just to fill it or drag and drop. Your resume will be under preparation as simple as filling the requirements.
10. RESUME MAKER:

Resume Maker is a free online CV resume builder. One can easily construct a resume with its step-by-step guide and can even customize the font, size, and color. Resume Maker includes some interesting features like interview questions, job search programs, salary negotiations, and many more to make it professional. Resume Maker offers you 14-days free trial and builds a profile within the duration.