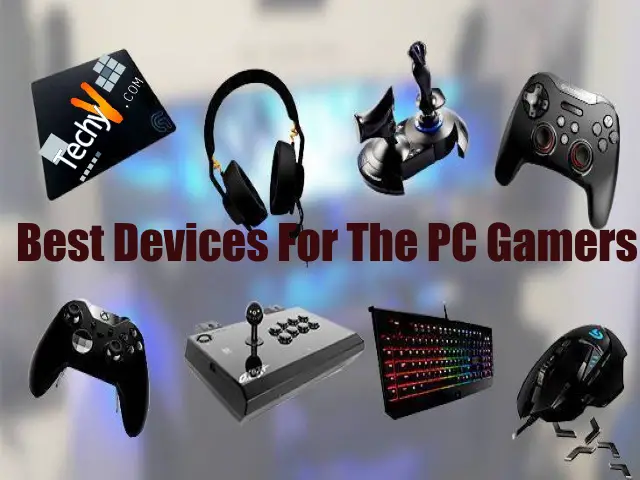 Every gamer has a wish to get his or her favorite keyboard to an optical gaming mouse. If you are also one among those PC game freaks then the following is for you. Here are the top 10 best devices for every PC gamer to purchase and have fun.
1. LOGITECH FLIGHT SYSTEM: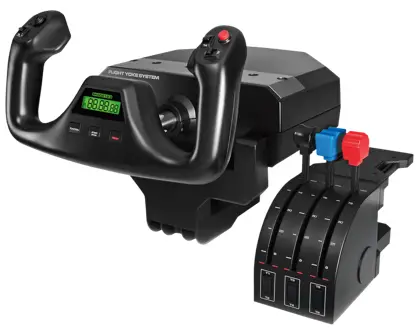 Logitech Flight System serves perfect and comfortable gaming. The effect of joysticks will make you feel like flying really on an airplane. The programmable buttons at the base of the throttle will give the feel of sitting in an airplane cockpit.
2. GAMING MOUSE:
Gaming Mouse is for the play simulation games like civilization and rollercoaster tycoon. The mouse has a built-in joystick on its thumb-rest with a movable base for further direction control. The mouse also comes with keys and customizable RGB lighting.
3. XBOX 360 CONTROLLER:

The Xbox 360 Controller is the best gaming device for PC gamers. The controller is in the trend for over a decade. Most of the PC games have Xbox-style buttons for control. This device has two option models- a wired and wireless one.
4. HYPER-X GAMING KEYBOARD:Hyper-X Gaming Keyboard is a customer-friendly device with several customizations. RGB lighting gives you an effective animation with zone lighting into the keys itself. There are different styles of keyboards available. It also comes with a USB at the back of the mouse and mouse pad. Hyper-X has a few customization key replacements. The key caps are present with a transparent siding and a black top to see the symbols clear.
5. LOGITECH G 920:


Logitech G920 is a dual-motor Driving Force-Racing Wheel with pedals that are compatible with your PC. The device has steel bearings and a leather wheel grip. While in gaming, the wheel gives you easy access to drive, and not like a familiar gaming console. The floor pedal unit allows you to use break and change gears which feels like driving a real car.
6. POLARIS MOUSE PAD:

Polaris Mouse Pad is one of the best devices for PC gaming. The mouse pad has a customizable RGB lighting, keyboard, USB port for mouse, and a USB lava lamp. The high-tech looking mouse pad has a smooth surface for comfortable mouse sliding.
7. RAZER NOSTROMO: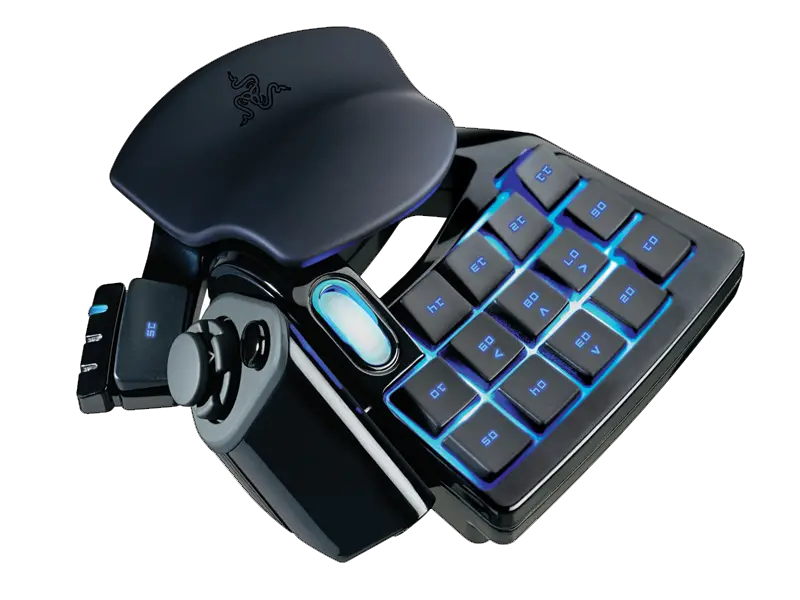 Razer Nostromo is an 8-way directional gaming pad and 16 programmable hypersensitive keys for controlling the game. The ergonomic design gives the keys activation accurate while gaming. It also comes with a soft-touch rubber wrist-pad for additional comfort.
8. CYBORG M.M.O.7:
Cyborg M.M.O.7 is the world's most adjustable gaming mouse. Cyborg features with mode shift and 5D buttons for quick access. It also has backlights for buttons. The device also comes with a drag and drop option directly to the buttons in the mouse.
9. LOGITECH G930 GAMING HEADSET: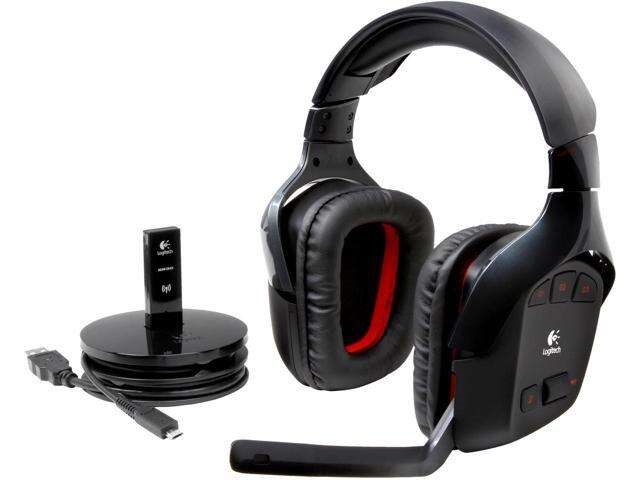 Logitech G930 is a wireless multi-player mode gaming headset that blocks out all the white noise to focus only the game. The noise-canceling microphone receives and delivers your commands smoothly and clearly. Once you charge the device, it lasts for 10 hours. The surround sound, amazing software, and cord-free design make it a perfect choice for the gamers.
For more pc gaming headsets, visit pcgamehaven.com and purchase it under $50.
10. SAITEK X 52: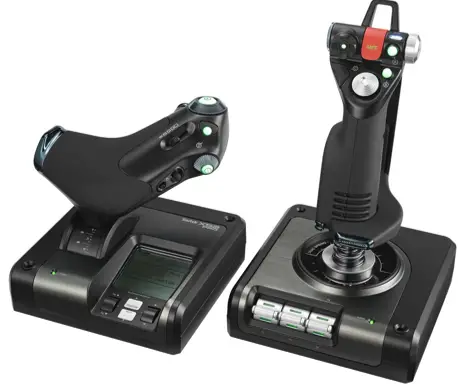 Saitek X 52 is best for the flight simulation games with five position-handle adjusting system, 23 buttons, 8-way hat switches, and seven control axes. It also has a joystick and throttle. The LCD gives a blue or green backlit on the throttle.