Microsoft released a security patch that will fix the crucial bug that hits most Internet Explorer builds. The fix was issued last Thursday, May 1, 2014 at 10 A.M. PDT. Users who turned their Automatic Updates on won't need to do anything, but for those who have not set this service on, will need to apply the said patch as early as possible. They just need to click on the "Check for Updates" button under the Windows Update option on the Control Panel. And even though Microsoft ended their support for Windows XP, they have decided to release a patch for Windows XP users.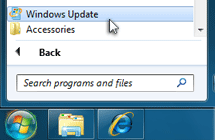 This bug will work when the intruders started to convince the Internet Explorer users to click on fraud websites. The bug will then let the attackers run the malevolent program on their computer and acquire the same degree of access to the computer as the actual user. The released patch fixes the issue. According to Microsoft, Windows XP users need to upgrade their operating system to Windows 7 or Windows 8.1 and update their Internet Explorer to the latest version 11. This is because, the latest operating systems today endows more security and protection. Even the modern IE 11; Microsoft added support for it with improved performance and inflates the facility to present the users a more powerful experience on using their browsers.
The zero-day vulnerability have become a big headline since it coincided with the Windows XP end of the support issue. However, Microsoft is being optimistic on releasing a patch for all versions of Windows XP, even the embedded versions.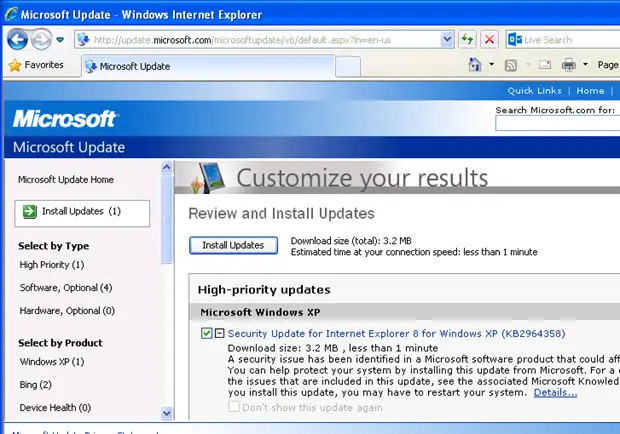 Important things to remember:
The security update 2964358 should be installed immediately. However, if you are running Windows 7, your Internet Explorer will crash if you attempt to install this update but you don't have the security update 2929437. Or just install security update 2964444 if you don't have the security update 2929437 installed instead of the security update 2964358.