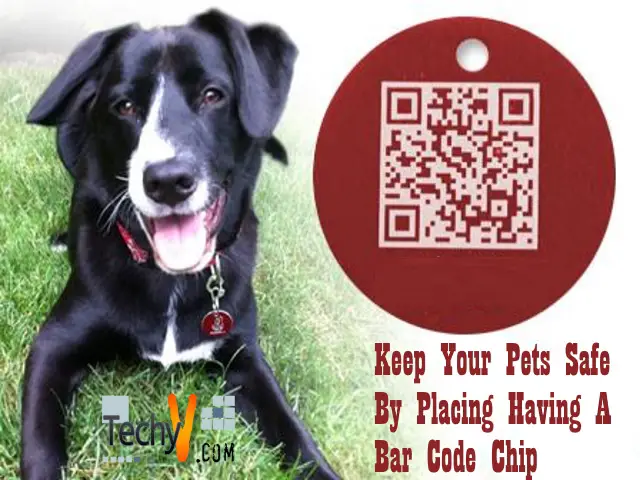 There are so many wonderful uses for a bar code number which we go into more detail on, this website http://www.barcodessouthafrica.co.za/ but one would not imagine that you would be able to bar code your pet, but you can, do not fear your pet will not be running around with a black and white linear bar code number tattooed onto them, it is not called a bar code it is called a microchip. This is used for if your beloved cat or dog goes missing as we know if this happens it can be heartbreaking and terribly distressing on the family.
We are sure all our avid animal lovers have read about and heard about this. We know that it is urged by the majority of veterinarians to have this done for their pets. Having this done can help you have the peace of mind that if your pet happens to slip away out of curiosity and find themselves lost, they will be returned to you by a kind soul that has the chip scanned.
In statistics, one in three pets will go missing at some point in their lives and ninety percent of them will not return home. This is very sad, and microchipping can eradicate this. It is very small about 1cm in length covered in a capsule of bioglass, and it is placed just under the skin of your pets' neck with a syringe, and as the SPCA per it is not painful. It will have a unique bar code number which will be scanned using a scanner that specifically scans these chips which all veterinarians have at their clinics, this will in turn reflect your pets personal bar code number which is linked on a database to your personal details so that they can contact you and you can be reunited with your pet.
The majority of people these days will immediately take a lost and roaming animal through to a vet if found in order to be scanned and if a chip is not found they will keep the animal for a few days and hope that they get claimed and if not they, unfortunately, get transported to animal welfares to be assessed and rehomed if possible. We know that no one wants this for their pets. Remember that when you move houses or perhaps change your contact number to please always update those details with the means that you are using to store your information to be contacted.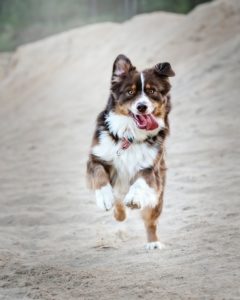 Having your pet microchipped is an inexpensive procedure and can be done quite easily at your local vet or animal welfare association, it only takes a few minutes. They use RFID technology; RFID is short for radio-frequency identification. The good thing about these is that they remain dormant until activated by a scanner, they do not contain a battery or need to be charged so there are no harmful rays entering into your pet. That is why they need to be scanned by a bar code scanner for the chip to be read and the pet is not able to be tracked like a GPS tracker with live tracking. In order for the pet to be tracked live the chip would always need to remain active and that would not be too unhealthy and harmful to the animal's wellbeing.
Although there are GPS trackers that run on tiny batteries for pets, these batteries do not last long and are therefore not always a full proof form of assurance that they can be found at any given time. These may be an option if you just have it on your pet during the day and put a new battery in every morning, but this can become tiresome.
Even though microchips are the safest way to ensure your pet is back with you in the shortest time possible if lost, if you do not feel comfortable with it we can also suggest gearing your pet up with a nice safe collar and having a QR code printed on the tag that hangs off the collar. This is a format of bar code as well that can store a large amount of information and can be scanned using a smartphone. This option is also convenient in that your pet does not have to be physically taken to a vet if found wandering the streets, anyone can use their phone to scan and it can provide them with your details or perhaps the details of the veterinarian that you would like them to contact or take your pet to if found.
There are so many different options available online of different added extras that can be done with a pet QR code ID tag, such as having a web address engraved on the back of the tag as well in case the finder of your pet does not have a smartphone or does not know how to use a this they can then insert the web address into their browser and obtain contact details. You can create a pet profile for your pet in the Cloud, perhaps with a health issue list if your pet has any and a GPS co-ordinate enabler so that you can be notified via email or SMS of the exact location your pet has been scanned so that all the information is at hand immediately, as well as glow in the dark pet tags, which will help your pet stand out at night and keep them safe from cars as well.
We sure love our fur children at Barcodes SA, and we have had them microchipped to ensure they will always find their way home to us. It is great how we keep coming out with new ideas on how to keep animals safe and sound. We urge you to do the same and be safe. This can also be done at the SPCA for roughly R250, or you can purchase QR codes from a bar code reseller for your pet collars. We urge everyone to have this done and keep our fur children safe out there.