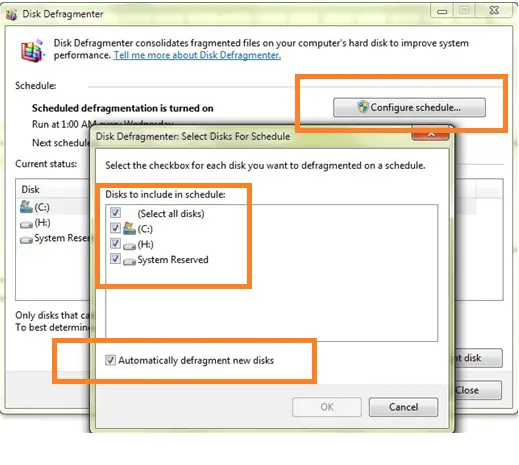 Does defragmentation giving you a headache?
Do you want to run your applications fast in your windows PC? You already might know that disc defragmentation allows the pc to run faster. But you might find it annoying to manually do it every time you connect a new disc or you might forget to do so. Let's find out how to automate that process.
Open defragmenter application in your windows 7 pc
Select the button in the right top corner to edit the schedule
Click the select discs button
Tick all the new discs and don't forget to select the automated mode for new discs button too
Now you don't have to worry about your PC getting slow. All your discs and new discs will be automatically defragmented at the scheduled time periodically.