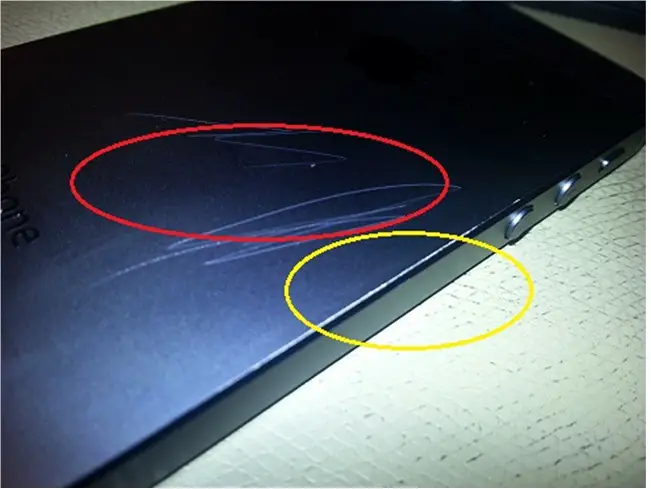 10 Common iPhone 5 issues.
With the release of each new iPhone, Apple seems to grow a larger fan-base and tops it's own sales records each time. The newest iPhone – the iPhone 5 – is selling for around $400-$500, depending on where you purchase it. And while fans rave about the capabilities iPhones hold, they are far from without flaws. Actually, the release of the iPhone 5 and the iOS 6 (the operating system in which it runs under) may be the most controversial iPhone release to date. Here is a list of issues (and fixes) that's causing such a stir in the Apple community:
iOS 6 Map Malfunction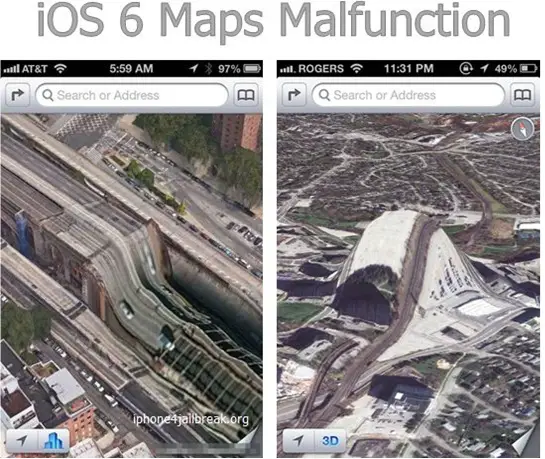 When Apple decided to release the iPhone 5 and iOS 6, they also decided to drop support of Google maps in lieu of their own mapping system. When they decided to do this, they received backlash from people outside of the US, as they claimed that landmarks were misplaced or not even there. Then, Apple maps one-upped itself; as you can see in the image above, not only do users face the possibility of misplaced or lost landmarks, but now the Apple Maps has malfunctioned in ways beyond repair by the user.
So what are you to do? Well, ironically, Apple has suggested to its customers that they use an alternative map application, such as Google Maps. Apple has not stated when there will be a fix for the Apple Maps app, so you may want to get used to using the alternative.
Brand New iPhones Come Damaged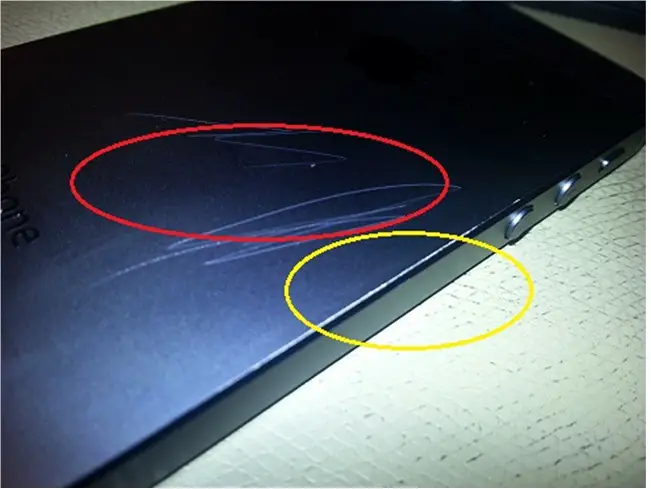 Users have began reporting that upon receiving their "Brand New" iPhones, they've noticed that there are scratches and scuffs all over the device. While the title of this issue may sound more erratic than reality, and doesn't pose any issues over usability, customers are still upset. After spending hundreds of dollars on their new iPhone, it's hard to blame them. And when asked about this, Apple has simply commented "Any aluminum product may scratch or chip with use, exposing its natural silver color. That is normal." And while this may hold true, it is still unacceptable to receive something "new" that is damaged in this manner.
Fortunately, Apple has redeemed itself and allows the owner to return their phone within 30 days of purchase to the retailer for a free replacement, provided it is in the same condition that it was bought in. Apple also suggests that you opt for the white model, as scratches are less visible than on the black models. If, however, you have already gone past the 30 day period, simply buying a phone case will cover those awful looking scratches. Also, using a fine-tipped black Sharpie marker or pen, you can fill the scratches in yourself.
White iPhone "Light Leak"
Ironically, despite Apple's suggestion to purchase the white iPhone 5, the white phones face an issue of their own. Once again, though it is not an issue that impairs its use, many customers who have purchased the white iPhone 5 may notice a small light "leak" coming from the top of their phones, infuriating many who spent hundreds of dollars on the device.
As is the case with brand new, damaged iPhones, you may return your iPhone to the store for a free replacement. If you've gone past your 30 day period, then purchasing a case may cover the light leak.
Siri Issues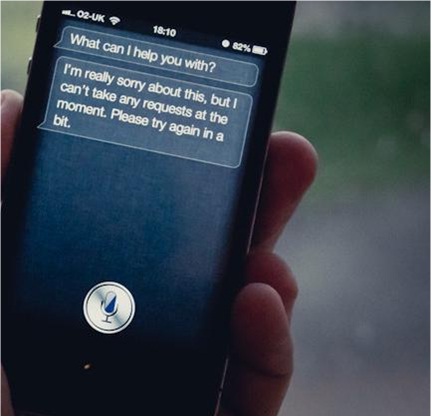 Apple's voice-command application – Siri – has also found its way onto the issues list for the iPhone 5. Many users are complaining of an issue with it in which Siri detects the voice-command, but does nothing. There are many hypotheses as to what is causing the problem, but there may be a simple fix.
First, try restarting your device to see if this resolves the issue. If not, then try resetting your network settings (Settings app -> Reset -> Reset Network Settings). If this does not work for you, then you may want to backup the data on your iPhone and restore your device to the factory settings. A guide to restoring your iPhone to factory settings
"Purple Haze" Lights In Camera
With each new generation of nearly any technological device comes better software/hardware. And prior to the iPhone 5's release, the promise of the best camera so far amongst previously released iPhones was made. However, after the iPhone 5 was released, many customers had reported a "purple haze" in photos taken with the iPhone. As more and more complaints and reports of this happening, it has become apparent that it is not an isolated incident.
While the cause of this "purple haze" isn't fully known at this point, users are suggested to angel their cameras differently while taking pictures. Apple has also suggested shielding the camera with their other hand to prevent the light from causing the purple glare. Alternatively, you can purchase a camera lens shielding accessory such as a CamHoodie.
Wi-fi Issues
During the time when the iPhone 4 was the newest iPhone on the market, customers had little to no problems with their iPhone's WI-fi. However, the iPhone 5 has been the exact opposite; many users have reported issues with connecting via wi-fi, or very slow wi-fi speeds.
Though Apple has released iOS 6 updates that have addressed this issue, some users may still experience issues. If this is the case, try switching from WPA2 encryption to WPA or WEP. If the problem persists, you may want to downgrade the firmware of your router, or contact Apple support for further information.
Keyboard Glitch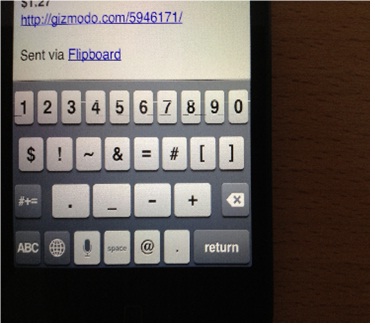 Users may notice that when typing on their iPhone 5, that there is a flickering bar running across the keyboard like in the picture above. This is due to a software issue that lies within iOS 6 itself. While it presents no usability issues, it may be an annoyance to some people.
Unfortunately, there is no fix or workaround for this issue. Because it is a software issue within the iOS 6, customers will just have to wait for an update to the iOS.
Wrong Time/Date Issue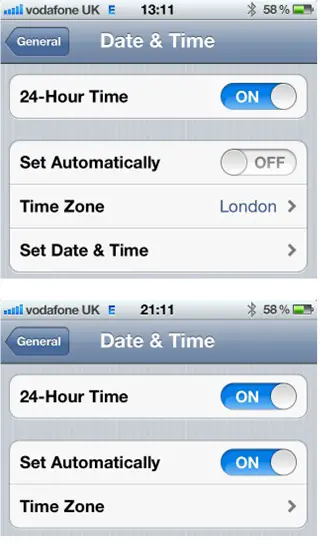 For many iPhone customers, they may notice that their phone displays incorrect dates or times. Apple is not responsible for this error, and may be an issue within the phone itself or from the phone service provider.
To fix this, first consult with your service provider about the issue. Some customers have reported that after speaking with their service providers, the issue has worked itself out. If this doesn't work, then you may want to switch the date/time settings from automatic to manual, or in some cases, a full reset of the phone to its factory settings is required. A guide to restoring your iPhone to factory settings
"No SIM Card Installed" Error
The "No SIM Card Installed" error is commonly one that arises when the SIM card is first installed in the phone. Fortunately, this can also be commonly solved by doing a hard-reset of the phone (holding the Home and Sleep buttons simultaneously). If, however, this does not fix the problem, a trip to the Apple store may be necessary, as there could be an issue with the SIM card or phone itself.
Dying Battery
As "smart phones" continue to dominate the market of cellular devices, many people have grown to learn that their phones' batteries often die quickly. However, the iPhone 5 has a reported issue in which the battery dies dramatically faster than it should. Some reports have indicated that even during standby, their batteries have depleted by 50% or more. The fix, however, may also be one of the most simple fixes amongst the iPhone 5 issues.
First, do a hard-reset of your phone (holding the Home and Sleep buttons simultaneously). If this doesn't work, check your phone's signal and disable any unnecessary services. When your phone has a weaker signal, it works harder to maintain it, therefore depleting battery at a quicker rate. Also, disabling unnecessary services, such as 3G (for those who aren't in the 3G coverage area) will also reduce power consumption. If the issue still persists, you may want to take your iPhone to the Apple store and have it looked at, as you could possibly have a defective battery.
Despite all the hype behind the new iPhone 5, it may be best to look into what you're getting into before running out and blowing hundreds on a phone that doesn't fully operate to expectations. It isn't to say that the iPhone 5 is a total bust, but if any of the above issues concern you, it may just be best to wait until Apple has addressed most – if not all – of these issues before purchasing the newest iPhone.