Zotero with 3.0 version failure
Asked By
20 points
N/A
Posted on -

05/17/2012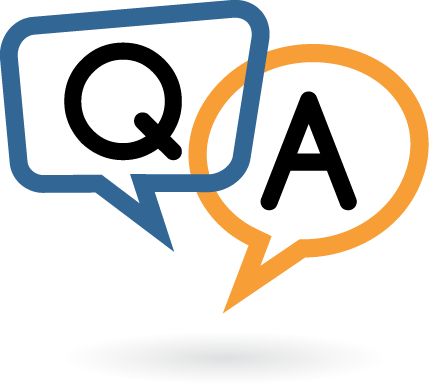 Hi,
I have a system with as Ubuntu as Operating System and it was being run with the help of Firefox 10.0 version and LibreOffice of version 3.5 as the previous versions not installed with Firefox 3.0 version and hence it has the version 3.0.
Now Zotero with 3.0 version getting troubles in generating citations with footnotes as each create footnote but inserts few lines itself where the actual citation at the behind of footnote mark is created now with an document that is existed.
I am getting a java error and the empty footnote is created and no insertion of citation is done as the error message is giving an hint. Any solution is greatly accepted as it might help me. Thank You.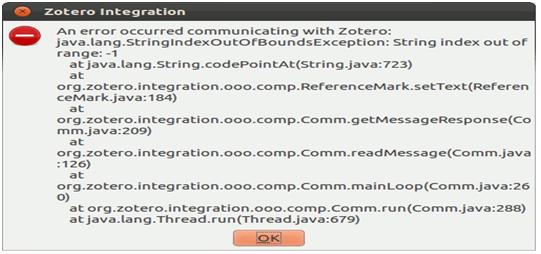 Zotero IntegratIon

An error occurred communicating with Zotero:

java.lang.StringIndexoutofBoundsException: String index out of range: -1

at java.Iang.String.codePointAt(String.java:723)

at org .zotero.integ ration.ooo.comp.ReferenceMark.setText(RefereceMark.Java:184)

at org.zotero.integration.ooo.comp.Comm.getMessageResponse(Comm.java:209)

at org.zotero.integration.ooo.comp.Comm.readMessage(Comm.java:126)

at org.zotero.integration.ooo.comp.Comm.mainLoop(Comm.Java:260)

at org.zotero.Integration.ooo.comp.Comm.run(Comm.java:288)

at java.Iang.Thread.run(Thread.java:679)