Key Points To Consider While Choosing Instagram Landing Page Design
Asked By
5 points
N/A
Posted on -

05/07/2020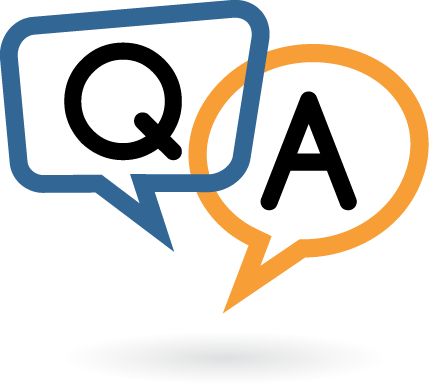 You put a lot of effort into creating great ads for Instagram platforms – choosing the format, graphics, designs, image selection, content writing, and awesome captions. Now you just have to wait for your customer's reactions, right? Have you ever thought to go with the Instagram landing page design to give the turning click into conversion?
Not enough!
Getting a proper and timely response from the customers by click on call to action is only a half battle. You need to make your customers forced to purchase your products, download your application, review your content and also subscribe to the newsletter. Having an excellent and amazing looking landing page on Instagram can help you to attract more customers.
Your ad is the major hook and the landing page can be your sales pitch if you know how to make it more compelling, relatable and irresistible. We are here to help you understand more about the landing page design of Instagram discussed below.
Get highly-Convertable Instagram Landing page in just 6 keys elements
Make it reliable
In this rapidly changeable environment, we keep attention on anything only for 8 seconds long. If you are not able to convey your concern and message quickly to the audience, you will lose your target segment. To attract your potential audience, you need to make relevant content on the Instagram landing page which should be easy, convenient and straightforward. Try to make short notes instead of explaining in detail. Options of short chunks texts or bullet points will help you create an interesting story. You can use infographics, facts, and statistics to share your points more effectively.
Be more focused
Your landing page should not be another version of a homepage design, the message and information should be relevant and reliable to keep your eye on your target audience and their expectations. The one thing you can do is to place all the information on your Instagram landing page to share it directly with the visitors to your call to action (CTA).
It should be easy to understand and see at the first glance, you also need to understand what the point and objectives of the landing page are, make sure your CTA gives relevant and accurate information to your audience. Don't try to distract your customers by the wrong CTA and sharing other links.
You should also focus on graphics to make it visually appealing. The text, messages, and facts should be clear and precise which helps your customers to make decisions about what the next step of their expectation should be.
Social Proof is important
When you want to go outside for lunch or a dinner, you check the best restaurants online because you want to enjoy your meal and the environment after choosing the place like other happy-looking eaters. Likewise, there is a reason people check ratings of any products before buying it online. Reviews create right and bad impacts on product sales, so social proofing is important. Social proofing is another element that is essential to understand to make the right decisions while purchasing products.
 Social proofing via landing page can be done in many forms:
An amazing testimonial from the buyer
Logos impression
Rating & Reviews
Number of users, number of downloads and subscribers
Creation of visual experience
Maybe you have observed that around 70% of top brands use the same filter and format for their content and every post on Instagram. It is done due to facts to create visual consistency. The look of your landing page should be aligned with the Instagram ads, campaign ads on websites.
Try to use images and fonts to make your ads and websites look classy and authentic. Don't make your landing page incomplete and unflattering the changing room of your products.
Try to use different landing pages for different product and brands
These days, everyone knows about the importance of message matching and consistent use of visual search platforms to make your landing page successful. It is very necessary for everyone to update their landing pages for each ad. If you have different products and brands then using different landing pages should be a better idea. You can update texts, font sizes, patterns, and content according to your brand ad.
Landing Page Design Tools for Instagram
Making landing pages can be easier when it comes to using the best and effective landing page tools. Thanks to special landing page tools that offer specialized features to get your job done.
Unbounce offers each and everything you need to design a landing page for maximum conversion. With the multiple options of customized landing pages templates, you can create your own landing page for a perfect digital marketing campaign and ad promotion. Unbounce has a Layout Assistant feature name Of-Note that will help you to organize your page design and layout effectively and see how it appears to other Instagram users.
Lander is another landing page platform that permits you to build beautiful pages, to develop landing pages on Instagram, there is no specific coding knowledge required. There are more than 100+ landing page templates that help you to customize and turn your ad clicks into conversion and attract potential customers. It gives the facilities to duplicate your ads and edit the landing page ads effectively.
Instapage is another platform to help you to design beautiful landing pages and convert your ads into sales. Instapage offers and claims to be capable to convert your rates from 3 to 22 percent. With these tools, you can easily build your landing pages by translating ads click into conversion and taking your landing strategies to the highest level.
These tools are very effective and reliable to manage your time and ads conversion. It also helps you to manage your Instagram presence by using a tool named Hootsuite.
Through the landing page designing tools, managing Instagram users, audience engagement and performance measurement. But tools are tools; if you want to build a custom Instagram landing page for more convenience, feel free to know more about the trends today.