Haxe cvs compile error occurred
Asked By
10 points
N/A
Posted on -

02/22/2013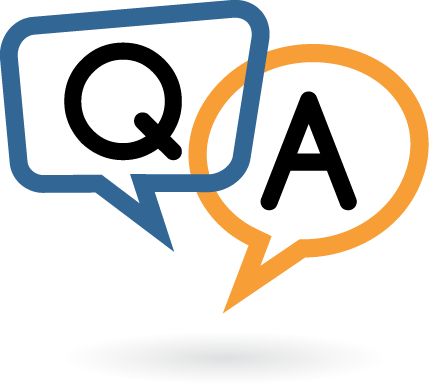 Thank you for the AS3 generator!!! But I can't compile to test it out: ( Here is the error (with some "Huntress" touch). Try to install latest install.ml which is available at haxe website.
Let me know the results.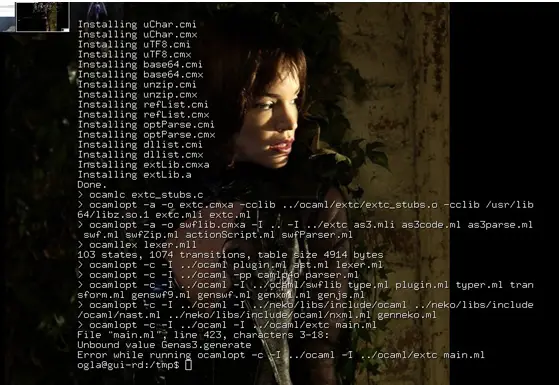 Installing uChar.cmi
Installing uChar.cmx
Installing uTF8.cmi
Installing uTF8.cmx
Installing base64.cmi
flnstalling base64.cmx
lnstalling unzip.cmi
Installing unzip.cmx
Installing refList.cmi
Installing refList.cmx
Installing uptParse.cmi
Installing uptParse.cmx
Installing dllist.cmi
Installing dllist.cmx
Installing extLib.cmxa
Installing extLib.a
Done.
> ocamlc extc_stubs.c
) ocamlopt —a —o extc.cmxa —cclib ../ocaml/extc/extc_stubs.0 —cclib /usr/lib
64/libz.so.1 extc.mli extc.ml
> ocamlopt —a -o swflib.cmxa —I .. —I ../extc as3.mli as3code.m1 as3parse.ml
swf.ml swfZip.ml actiunScript.ml swfParser.ml
> ocamllex lexer.mll
103 states, 1074 transitions, table size 4914 bgtes
> ocamlopt -c —I ../ocaml plugin.ml ast.ml lexer.ml
> ocamlopt -c —I ../ocaml —pp camlo4o parser.ml
> ocamlopt -c —I ../ocaml —I ../ocaml/swflib tgpe.ml plugin.ml tgper.ml tran
sForm.ml genswf9.ml genswF.ml genswf.ml genjs.ml
> ocamlopt -c —I ../ocaml —I ../neko/libs/include/ncaml ../neko/libe/include
/ocaml/nast .ml . ./neko/l ibs/include/ocaml/nxml .ml genneku .ml.
> ocamlopt —c I ../ocaml -I /ocaml/extc main.ml
File "main.ml"; line 423, chaggcters 3-18:
Unbound value Genas3.generate
Error while runnin ocamlopt —c I ../ocaml -I ../ocaml/extc main.ml
oglafigui-rd:/tmp$