Journaling under Exchange 2007
Journaling is the ability to record all messages flowing in and out of an organization. It is necessary to do in, mid to enterprise, organizations where confidentiality of the data is important. With Hub Transport server in ES 2007, journaling can be done centrally otherwise done in ES 2003, but still possible in ES 2007.
This article goes through journaling done on server with Hub Transport role while the other method will be covered in next article.
- Open Exchange Management Console (EMC) to select Hub Transport (HT) under Organization Configuration (OC).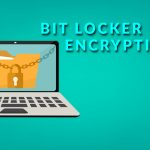 BitLocker Drive Encryption
Microsoft Windows 7 has brought many new features in regards to user interaction and system security. One of the core features is BitLocker driver encryption tool that allows users to encrypt all the data in partitions or volumes.
BitLocker was first introduced with Windows Vista and Windows Server 2008 and its successful application has made it to be a part of latest Microsoft operating system i.e. Windows 7. The BitLocker in Windows 7, however, has a new addition as it enables users to encrypt the removable drives as well. BitLocker encryption uses three authentication mechanisms for the encryption of the data.