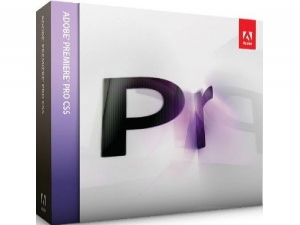 Video Editing Softwares for Beginners and Experts
This is a selection of several video editing softwares adapted to your needs, your use and your desires. Whether you want to make a movie about your holidays, make a video for a wedding, or maybe you just want to get in the professional world of video editing, then these are the choices we recommend.
Easy Video Editor
Easy video is probably the software most suited to people who have never touched an editing program. It has many functions, help and assistants of practical tasks.
The features are simple and accessible to beginners, as a startup wizard, an interface very intuitive, and help topics. There are also DVD burning functions, file conversion and an ability to archive projects on DVD or hard drive. The interface is very intuitive and uncluttered at best so the novices won't get lost in the way.
Pinnacle Studio HD
Pinnacle is more aimed at an audience with a little bit more experience on video editing because using Pinnacle requires a basic knowledge of video editing. But the adjustment period is rather short, in the space of 1 hour; you can easily start your installation.
Pinnacle is compatible with HDV and AVCHD video formats and can export to Flash,QuickTime, PS3, Wii, Xbox 360 or iPod. You can also publish directly to YouTube or create Blu-ray discs with animated menus. Other features help make acquisitions frame and use a tool for image stabilization. It disposes of a simplified ergonomics that allow a fast grip on the more advanced features. It includes several Predefined themes that can make editing easier. With the Mode "beginner", you can learn rather quickly but once you get used to the interface can move on to direct access to video and audio tracks.
Magix DVD 8
Magix DVD 8 prides itself on the video editing market, one of the easiest software to take control. You can very simply edit recordings from video cameras, DV recorders, webcams, and burn and create DVD menus.
Other features help present your videos on Youtube in particular, to control the effects with ease, and make Blu-ray interactive menus. Simple as possible anyone can quickly begin assembling videos. A wide choice of effects and filters, import is possible from old media (VHS) and finally, you can treat several subjects simultaneously. In just three steps (import videos, edit and burn), your DVD is ready to be viewed.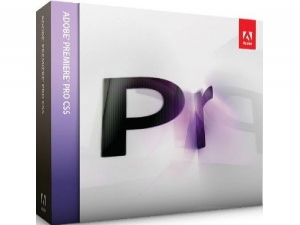 Adobe Premiere CS5
Adobe Premiere is designed for veteran videographers that are accustomed to the surroundings of video editing. With the fastest engine in the market (Adobe Mercury 64-bit, GPU-accelerated), the assembly is fast and has an outstanding performance.
It supports all HD formats including AVCCAM, XDCAM HD, RED and other formats. It allows exporting from script to screen. Simplified coding with Adobe Media Encoder revised and corrected. In this version, there's possible interaction between various softwares like Encore (DVD authoring), After Effects (special effects and 2D animation) and it's compatible with PC (Windows Seven 64-bit) and Mac.
The choice is all yours; it all depends on what you are comfortable with. So what are you waiting for?! Go get some videos with your loved ones and start making awesome edits like a pro!
You can also use Power Director for editing videos. To download and install Power Director simply follow the instructions on the video below: