Use a HTC phone and be smart and fast
The company that has played a major role in the development and evolution of touch screen phone is HTC. They have few of the best phones in the world out in the market. Once someone takes a look at the things that these phones can do and the way they look, it would be hard not to desire for one.
HTC sensation XL with beats audio:
If you are a music lover and looking for a phone that can serve you the best sound quality in the world of phones then this is the one. Its the second phone of the HTC company that has been installed with the Beats Audio and the headphones have also been made to match that. It can play almost every format of audio available that includes MP3,Wave,WMA and even OGG files. The super phone comes along with a gigantic 4.7 inch screen and 9.9 mm thin body. The phone can also record HD quality video. Its operated by a 1.5 GHz processor along with android 2.3 to have a smooth experience and to allow multitasking. Its simply the best with audio and visual.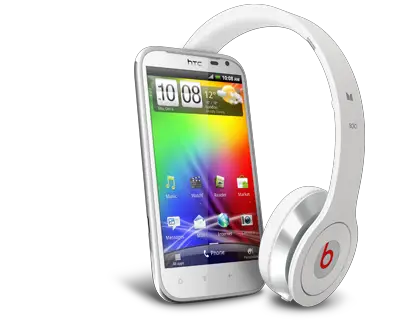 HTC explorer:
The HTC explorer is a very effective member of the HTC family. It can be very easily maneuvered to do important tasks due to its easily manageable lock screen and home screen .Web browsing is very fast in this phone and its users wouldn't certainly miss desktop or a laptop. Emailing can be done very fast. It has got a 600 MHz Scorpion CPU, Adreno 200 GPU, Qualcomm MSM7227 chipset supported by 387 MB of RAM. If you are looking for a phone set that can make your life easier and help with your work in any place any time then HTC explorer can be your best mate.
HTC sensation:
Do you have a plan to get entertained to the fullest anywhere in the world?You better get this HTC sensation in your pocket then. It has a humongous 4.3 inch screen that can give the best HD quality video experience among any portable device. The video quality would be supported by Hi-Fi audio. This mega multimedia phone comes along with DLNA capability that can allow you to stream
contents wireless into compatible devices such as television ,ps3 etc. It is operated by a Dual-core 1.2 GHz Scorpion processor. The GPU is Adreno 220 and alongside that the chipset is Qualcomm MSM8260 Snapdragon.
The phone market is saturated with tons and tons of various brands of so called smart but if you are really looking for a smart phone that is of high quality than HTC can simply be one of the best choices for you.