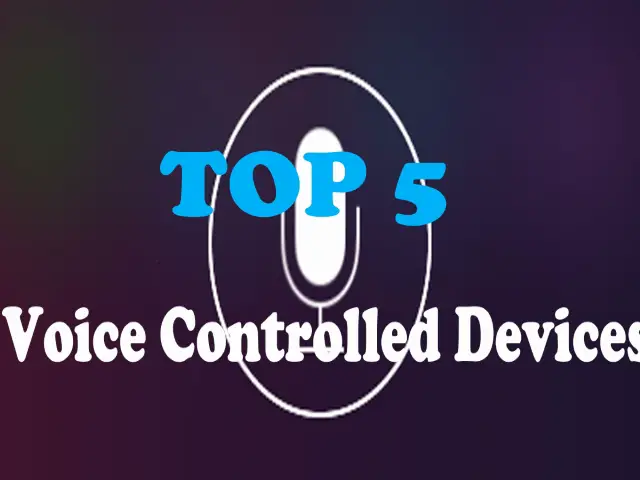 In today's world, we wish that everything should be in an easy way. We want our work to become easy day by day. Many devices can be controlled by gestures and touch. Such devices use human behavior. Things that can be controlled by voice are voice control devices. In simple words, human voice control voice devices. The human can control this thing with a command; there is no use of hands. The remote can be difficult to learn but with voice control, one need not have to use those complexities, only they need to speak.
Here, we will look at the top five voice-controlled devices that are available in the market.
1. AMAZON ECHO  
It is one of the best smart speakers. Its connection is to an intelligent personal assistant Alexa. It gets activated by voice when called Alexa. Once plugged in, it can do various things. Alexa can play music; she can give news and even controls light and other things.
2. SAMSUNG SMART TV
Imagine you lost the TV remote, how will you control your TV? Or change channels? Worry not, you don't need a remote all you have to do is speak. Samsung smart TV allows you to control the television with just your voice. You can surf channels, access apps such as amazon prime, etc. with just by speaking to it.
3. SONY SMARTWATCH  
Have you ever talked to your watch? No, it's not a weird question. Now you can. They are just not for looking for the time; it is more than that. Now you can even book a hotel reservation, know about the weather, listen to music, etc. with your watch. You can carry your world on your wrist!
4. PHILIPS HUE SMART LIGHT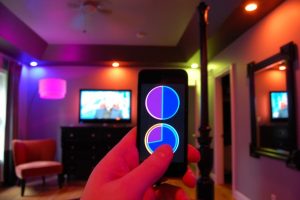 There are many ranges of smart bulbs in Philips. Now, you can control the light and change the ambience of the room according to the occasion. Like dim lights for movie night, bright, colourful lights for a party, etc.
5. MOTO HINT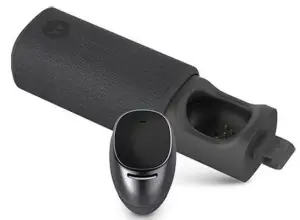 It is a product by Motorola; it allows to control the phone through an earbud that is controlled by voice. There is no need to take out the phone, they can be inside the bag, and the owner can control it by speaking. Now you can make calls just by saying it. A charging case is also available.