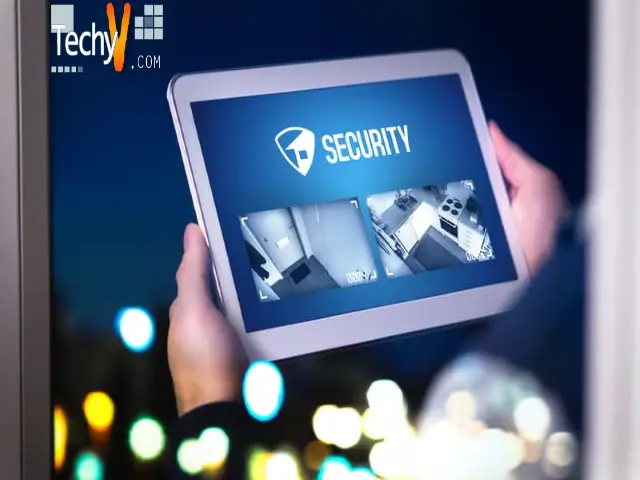 Safety and security are a few concerns regarding any technology. A gadget should be user-friendly, affordable, and more importantly, it must be safe and secure. By nudging over being safe, the following are the top 10 gadgets for safety purposes.
1. SMART LOCK:

The Smart lock keeps your home more secure through the August app on your mobile, and if you are using iOS, then by Siri. The Smart lock has three main features for your safety purpose. One is Virtual Guest Keys, where you can choose who will open your door, and by what time they can access. Second is when you forget to lock the door, it will lock mechanically after you leave your house. Finally, from August application, you can review visitors of your home and verify people, if you detect someone unknown.
2. FIRE AND CARBON MONOXIDE DETECTOR:

The Nest Protect device prevents your house from accidents due to fire, smoke, and carbon monoxide. The Nest is the first smart and protective device for fire accidents. If the device detects any fire or smoke incidents in your house, it will give you notifications on your mobile phone. If you find any cause, then you can shut it off by through the same app.
3. SAFELET:

Safelet is a bracelet-type wearable device for emergency safety purposes. You can link safely with your phone app for recording audio. The device has two buttons on the side, and when in case of emergency, the user can press the buttons and send message to friends and family members. When they see this alert, they may call the emergency services through their app.
4. HOME AUTOMATION HUB: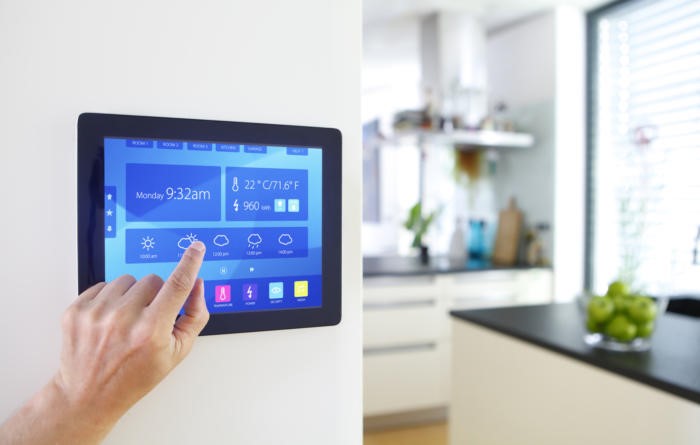 The Smart Home Automation Hub is from the world-famous electronics company Samsung. The automation hub will monitor, maintain, and secure your home. It prevents water damage by water leak sensor, detects any unknown objects by motion sensors, and it controls lights even when you are away from home.
5. BARKING DOG ALARM:
Barking Dog Alarm device gives Rottweiler-like sounds to alert sudden strangers. While activating the gadget, an alarm will sound like a vicious guard dog. It has radar for detecting up to 360 degrees, which is even successful through walls.
6. ROAD MATE 6230:
Road Mate 6230 is a smart device for your vehicle safety and liability from Magellan. The gadget helps in protecting against theft, insurance frauds, and false accusations just by a camera in the dashboard. The Road Mate combines GPS and records high-definition videos while you are driving. When at time of any collision, this will automatically stop the video, audio, and time. You can pair it with your backup camera as well.
7. PRESSURE DOORMAT:

Pressure Doormat sends wireless signals when some unknown visitor enters into your house. There is also an extra alert by a Chime unit, even when you haven't locked the door properly.
8. VOLTAIC AMP SOLAR CHARGER:

AMP Solar Charger will work even up a mountain when your phone has completely no charge. The Voltaic AMP is an affordable and powerful gadget when kept in one-hour sunlight. It gives more than three hours of mobile use after getting the required solar energy for it. The battery of this device is chargeable even through usual wall sockets.
9. TINITELL KID TRACKER:


Tinitell is a smart safety gadget for your kids who are playing outside the house. The wrist-strap wearable device is from Sweden. The beams from the device will track your kid's GPS location to your phone by pressing the button in front of this unit. The children should know the emergency contact lists as well.
10. LIFE STRAW WATER FILTER:
Life Straw Water Filter changes any form of water drinkable safely. After rigorous lab testing, it was known that the device removes 99.99 % water bacteria and parasites. You can filter even more than 1000 liters of water. The basic model is light weighing, but the steel edition of this device has some extra weight for doing its works.