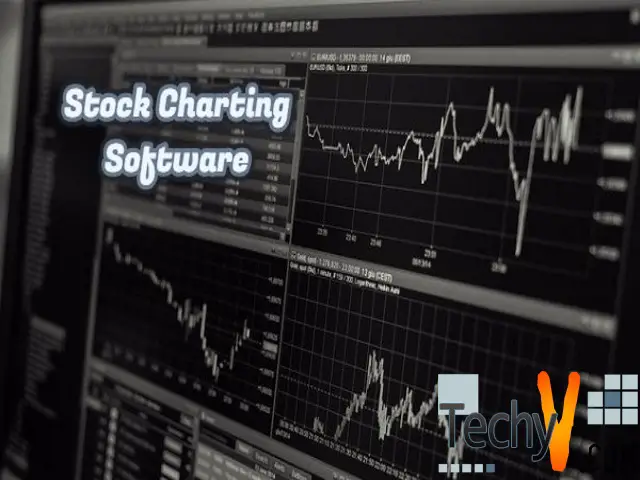 Nowadays, many businesses or companies are using stock charting software tools for a better financial landscape. These stock charting software tools allows businesses and companies to analyze and study the trading of stocks, currencies, and various commodities. In other words, stock chart software is a tool that shows the price of the stock. Along with the price of the stock, other information is also included in the stock chart about a particular commodity. These charts display the price change in the form of graphs to make users understand easily and quickly. The following are the top ten charting software tools, along with their features.
Check out Dr Wealth App. for free stock screeners.
TradingView Online Charting Software
TradingView is one of the top online charting software tools that have advanced features. This tool offers easy to use and a user-friendly interface. However, this tool is best suited for both beginners as well as trading professionals. TradingView tool has HTML5 charts that include numerous chart types, spread charts, Reno, Kagi, Line Break, PNF charts, multiple chart layouts, more than 50 drawing tools, advanced price scaling, multiple symbols on charts, compare symbols, etc. The other feature of this tool is server-side alerts provide alerts on indicators, alerts on drawing tools, and alerts from pine. Additionally, it involves customized technical analysis, trading, stock screener, market data coverage, etc.
AmiBroker Stock Charting Software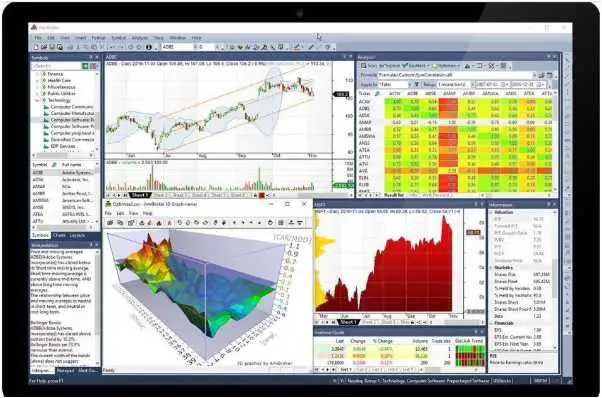 AmiBroker is the world's best charting software and is used widely. This tool is the modern and recent development in the charting field. This software is specially designed to analyze currencies, futures, options, stocks, and others. The features of this tool are flexibility, attractive and easy to use, includes databases, a huge set of symbols and quotes, powerful charting features, a faster formula language, back-testing, and screening, scoring & ranking, Monte Carlo simulation, and faster performance. This tool comes with three versions, namely Entry-level Standard version, Professional version, and the Ultimate Pack Pro version. So, the price of this tool varies according to versions.
StockChart
StockCharts is yet another top stock charting software used extensively in business and industries. This tool has award-winning charting tools, advanced analysis resources, and expert commentary. StockCharts tool enables users to create the best financial chart within a little time and less effort. Also, it allows users to save the chart into the account. There are scans that users need to run to find new trades or investments. Users can follow the trading experts and view their latest created charts through this software tool. StockCharts is the most popular charting tool because of its real-time charting features.
Google Finance

Google Finance is the best charting software tool and is used across the globe. This tool is specially designed to focus on business news and financial information. As its name indicates, all the information on this tool is hosted by Google. This tool is a browser-based application. There are multiple charting and trading features incorporated in this tool. The best part of this software is it contains information about the Price-To-Earnings (P/E) ratio. This feature can aid users in determining whether the stock is overpriced or not. The other information about the stock is also stored. This is the most powerful application than others.
TC2000 Stock Charting Software
TC2000 is another powerful tool used for stock charts. The main part of this tool is the condition wizard. This is the heart of the TC2000 software tool. Users can build any condition for any indicator step by step. There are various charting options offered bt the TC2000 tool. There is historical data the provides all information to the user about the market trades. Also, various tools provide information about plot intrinsic value, time values, and many more. There are a stock and option screener incorporated in this tool that scans thousands of stocks in just two seconds. Also, it has low latency data, reinventing trading, dynamic charting, watchlists, profit & loss zone, option strategies, etc.
Investing.com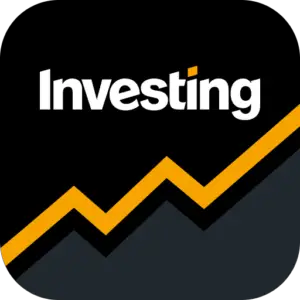 Investing.com charting software tool is one of the leading tools. This tool has multiple charting options, like live charts, forex charts, future charts, stock charts, indices charts, etc. There are a total of 33 editions of the Investing.com charting software tool. All the editions of this tool are available in a total of 22 languages. This application is also compatible to work on Android and iOS devices. Users get information about charts, analysis, news, technical data, and financial tools. This tool provides advanced and innovative features for better trading.
Yahoo Financ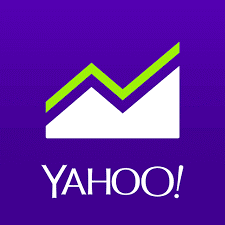 Yahoo Finance is yet another top and most-used stock chart software tool. This is one of the leading tools used widely that provide business and financial news to its users. This tool is compatible to work on desktops, laptops, Android & iOS devices, tablets, etc. It is a user-friendly software tool. The main objective of this tool is to make users aware of the financial news and aid them in deciding on investments. This tool used HTML 5 charts that are very clear to understand and use. There are a total of 114 indicators incorporated in this tool. Also, users can draw linear regressions, trendlines, and quadrant lines.
MetaStock Charting Software
MetaStock Charting Software is the most powerful and flexible tool that enables users to get a new market and financial information. This tool has more advanced analysis tools that aid users to trade stock, options, mutual funds, futures, commodities, etc. Additionally, it has option tracking and filtering tools. It includes the explorer, the system tester, the expert advisor, and the MetaStock forecaster. The best part of the MetaStock tool is it has PowerTools that are professional tools for private traders. Users get clear and clean market data.
eSignal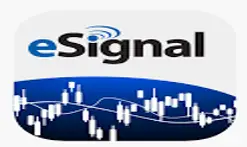 eSignal software incorporates all the best features that are required for better stock charting. The best feature of this tool is it enables users to get the historical data of the last 12 months. Users like this tool because of its extraordinary feature of offering unlimited editing and coding freedom. The features of this tool are it comes with multiple customizable features; it has a user-friendly interface, offers intra-day historical data, uses highly advanced technology, and access more than 50 brokerage organizations. However, it a standalone charting software that has multiple advanced features.
Chartink
Chartink is yet another one of the top stock charting tools that include numerous stock charting software tools. These tools offer a technical as well as fundamental market analysis. There are many other tools offered by this software. They are candlestick & PnF charts, custom stock screeners, intraday charting & scans, stock watchlists, historical data back to 1980, large charts, live NSE charts, point & figure charts, accurate data, etc. Additionally, there is a premium version of this software that offers more additional features. The monthly subscription for the premium version is Rs. 780 per month and Rs. 8500 per year.