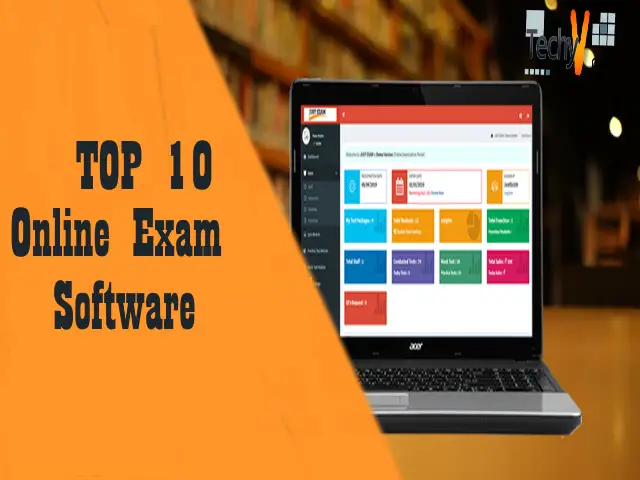 Online exam software helps to conduct exams online. It is very useful in pandemic situations to conduct exams. Since it is not possible to conduct exams for all students in real during this pandemic, such software makes sure the skills of students are accessed through online exams. Many companies use such software for the hiring process.
1. Mettl

Mettl is a software that many companies and institutions use as online exam software. Try this software for free to conduct online exams. This software contains proctoring technology that helps to monitor the exam process. Choose from the assessment library available in this software design or design your custom assessments to conduct online exams. This software provides cognitive, technical, and many more types of assessments. This software helps to automate the campus hiring process.
2. VirtualX Pro

VirtualX Pro is an online exam software that has a demo available to show its features. You can conduct exams, tests, and quizzes online. Download this software and start using it. This system is automated and helps to increase efficiency for organizations that use it. VirtualX team is ready to assist at any time if you require. The price of this software is affordable, and it satisfies the needs of all clients.
3. Edbase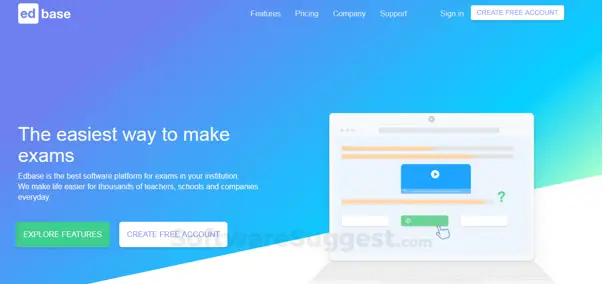 Edbase offers an online exam platform that allows you to conduct exams for anyone. This software has a powerful question editor, which allows you to create questions with images and videos. You can engage students to take part in exams. You do not need to download this software. Type your questions and get your online exam ready easily. This software can work online and offline. You can analyze the performance of students over a semester as data will be stored in the account of students.
4. ConductExam
ConductExam is an online exam software that provides 24/7 support for all its clients. You can use this software to conduct exams in a center, using a computer, or even offline. Examiners can arrange various types of exams for different organizations. Get a free demo of this software by contacting ConductExam. Candidates will get the results of their exams accurately in less time.
5. Think Exam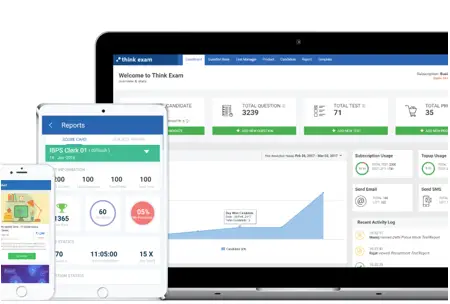 Think Exam is an online exam software that allows candidates to take exams effectively. This platform simplifies the assessment cycle and makes the exam platform highly interactive. Crate questions easily, assign the test, and efficiently generate results. You do not need to mark answer scripts individually and can return the results to students immediately. This software is simple, and you can learn to use it easily.
6. ProProfs Quiz Maker

ProProfs Quiz Maker has experience in conducting online exams and quiz. This software is very simple to use and allows you to create quizzes easily. You can customize the pattern of a quiz. You can create a quiz at any time from anywhere using this software. Get reports and analysis on the performance of participants in quizzes. Start using this software for free and take a tour of how to use the features available in this software. Various types of settings and configurations are available in ProProfs quiz maker.
7. FlexiQuiz

FlexiQuiz is an online test generator software that allows you to conduct tests online. Create your test and send it for others to take it. Analyze the results of your test easily. Create online exams of multiple-choice pattern and use formatting options to create other formats of a test pattern. Publish your test privately for selected people. You can share the test link with anyone for them to take up the test. This software has an auto-grading feature and produces powerful reports.
8. PaperShala

PaperShala is an online exam software that allows you to conduct exams online and get the results easily. Analyze the performance of students using this software. Students can register themselves in the portal of this software to take the exam. They can complete the test and check for the right answers. This software has no limit on the number of exams that someone can conduct. An unlimited number of students can take part in the exams.
9. TestGorilla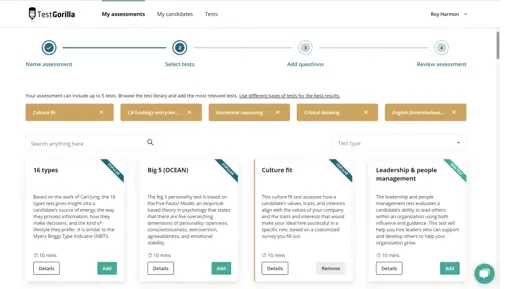 TestGorilla allows you to conduct exams easily. This software makes sure that the result of exams is bias-free. Try this software for free and watch a video to see how it works. This software helps to grade and rank everyone taking up the test. TestGorilla uses automation to conduct screening exams and hire people. This software is useful for companies that want to conduct exams to hire people.
10. ClassMarker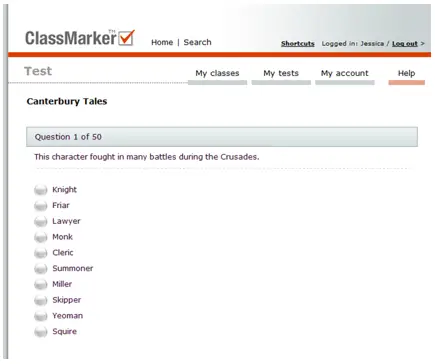 ClassMarker is a Quiz maker software for education and business purpose. It allows you to conduct exams online. You can register for free on the website to start using this software. This software is secure and professionally conducts exams. Customize this online test solution to conduct your exams. Define test setting easily in this software. Conduct exams in private and public options. View grades and overall results immediately.