Top 10 new apps 2013 for your iPhone
Nowadays there are hundreds of new free apps for iPhone 5. The following are the top new apps 2013 for your iPhone:
1. Facebook – The most widely used social network in the world. iPhone 5 comes with this app to enable you to share and chat with friends. You can also search for new friends through it.
2. RunKeeper – Prospects Nike+ although it is better. The new RunKeeper has integrated all the features in one free app. This means that you are not required to spend any money to use your iPhone GPS capabilities for tracking your cycling and jogging routes.
3. Pulse – RSS has been known for using dry technology to feed you with headlines. The work of Pulse is to flip RSS on its head for provision of streams of feeds which catch your eye with photos.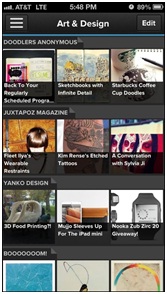 4. Skype – FaceTime has been great for standard voice calls, however it's not good when you try to contact someone with no compatible iOS or Mac device. This means that Skype is the only effective download. iPhone 5 comes with it free of charge.
5. TonePad – The best digital music toy suitable for Apple users. Gone are the days when people used virtual guitars and pianos. Notepad uses a grid -based interface which allows you in tune notes on and off to make harmonious and pleasingloops
6. Twitter – The officially acquired Twitter app may lack some features such as Tweetbot, however it provides a simple and fantastic way of making use of the service. Additionally, it directly mirrors all the current schemes of navigating a Twitter website. iPhone 5 comes with is app freely installed.
7. Dropbox – There are many apps for transferring content from your PC to your device and vice versa, but Dropbox is a free and easy to use app. You can dump files to sync them in a folder on your PC and Dropbox will allow you to easily access them, download and view them offline.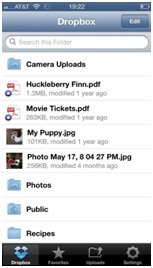 8. Comics – it looks awkward using comics on an iPad, but using it on an iPhone gives you the best experience ever. The app comes freely installed on your iPhone with many downloadable comics. However, you can buy more when you are fed up with the free ones.
9. Evernote – Evernote is efficiently usable on an iPhone. It allows you to scan your notes rapidly and create new ones. It is a service that allows you to store notes and ideas online.
10. Dictionary – With your iPhone nowadays you can get million definitions of words, antonyms and synonyms. The free offline dictionary is very fast and efficient including phonetic and audio word's pronunciation. Additionally, its interface fits well on the iPhone device.