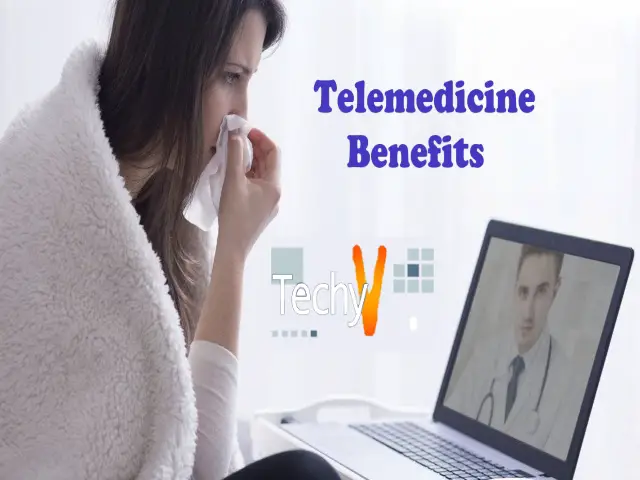 One of the most remarkable technologies in the medical field is that of telemedicine. The use of telemedicine is advantageous both for the physician and the patient. Hence, let us look at the top 10 significant benefits of telemedicine technology.
1. LESS EXPOSURE FROM ILLNESS OF PATIENTS:

When you work in a medical field for the long term as some healthcare staff or a nursing person, there is a higher chance of getting Flu from patients. The use of telemedicine can avoid the exposure of getting germs and virus. You can give a treatment plan from a distance and avoid getting sick from patients.
2. ACCESSIBILITY:

Approximately 60 million people are living in the rural United States. They feel that access to healthcare is an underlying issue for them. Therefore, telemedicine has helped them to provide extra and best treatment options. Patients can discuss their medical problems in video calls, and the doctors can also give the right solution to them instantly.
3. REDUCED "NO SHOWS":

Normally, due to traffic jam, request from the workplace, the patients have chances of missing their doctor's appointments. But telemedicine can control the count of skipping meetings. Telemedicine helps to eliminate transportation problem for patients.
4. ENHANCED PAYMENT COLLECTIONS:

Collecting payments from patients is difficult when they have no cash in hand. For the issue, telemedicine increases the money collections. A patient can make their payments from their debit or credit card before the service. The platform has various collecting options such as prepaid accounts.
5. HAPPIER WORKPLACE: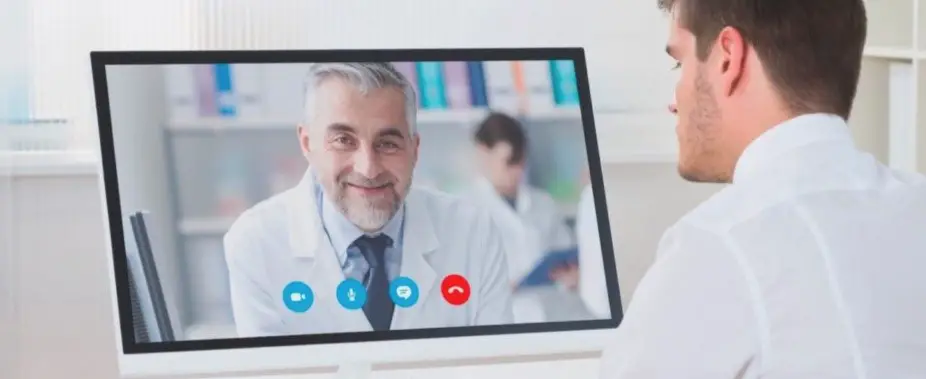 The cheerful and peaceful workplace will reduce the stress for the internal staffs. Many of the patients are using also using technology. Patients who want to travel for longer distances can benefit from this with ease. The employees will be happy and more productive.
6. COST EFFICIENCY: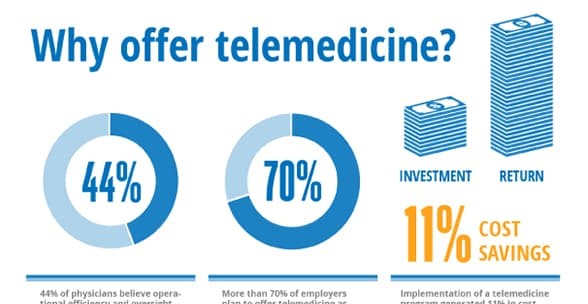 Cost efficiency is one of the highest benefits of telemedicine. It will help patients prevent frequent visits. Telemedicine offers cost-effective means and saves time a lot.
7. ATTRACTING NEW PATIENTS AND RETAINING THE OLD:

Even after the old patients move away, they can use telemedicine services for their future enquires. Doctors can concentrate on new patients. It helps in saving money for both the company and the employees.
8. COMPETITIVE ADVANTAGE: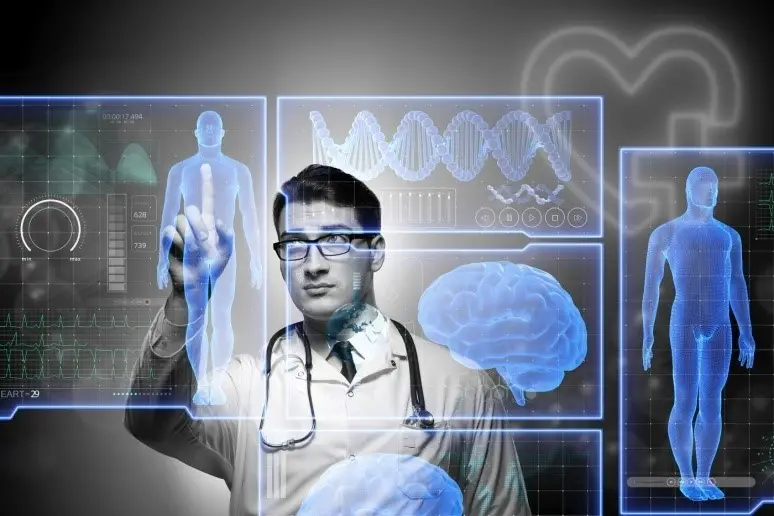 Due to the increase in healthcare centers and hospitals, telemedicine gives a competitive advantage. When a telemedicine practitioner gives a nice offer, then the patient can use this, and they can save their time and money more than a regular mode. The doctor is taken more value than a regular one.
9. INCREASED REVENUE POTENTIAL:

With telemedicine, doctors can see more patients. Telemedicine particularly will help the people who are living in rural areas. It helps the doctors to spend less time per patient. Consulting services will collect revenues during e-visits. Without increasing the consulting hours, a doctor can see more patients count.
10. INCREASED FLEXIBILITY:

Telemedicine gives many options for monitoring the patients. A doctor can provide their service by an app, message, or from video conferencing. They can use the service from different locations. A patient can also fix their medical appointments as per theirs or the doctor's convenience.