Image converter software helps to convert files of one format into another. If you need to use any file and if that format is not supported, then image converter software will help you. Much different software is available to convert images to JPG, BMP, and many other file formats.
1. SendTo-Convert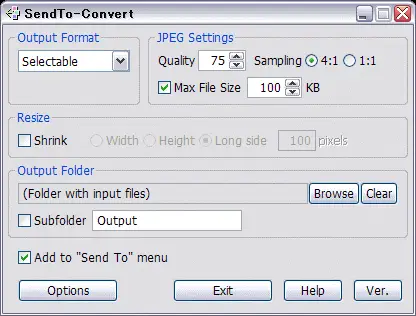 SendTo-Convert is an image converter software that converts image files of various formats. It includes BMP, PNG, GIF, JPEG. This software is free to download. Convert any image file in three steps. Download this free software on Mac or Windows. This software contains premium tools and effects to convert files. Convert files quickly by simply selecting the file and select the format. Then press the convert button for conversion to occur. Conversion using drag-and-drop is possible too.
2. Adapter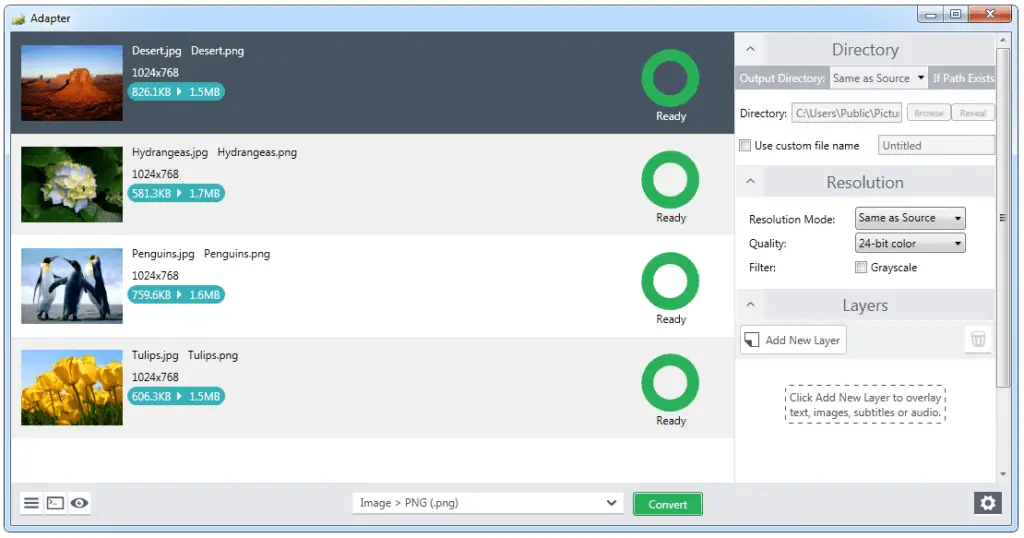 The Adapter is an image converter software that helps convert videos and images to any format of your choice. You can even convert audios using this software. It is a free program available for Windows that converts files from a single interface. Add files you wish to convert to the list. You can then choose the format to convert your files. The process of performing conversion will take some time. Make changes to file sizes using the advance mode available.
3. DVDVideoSoft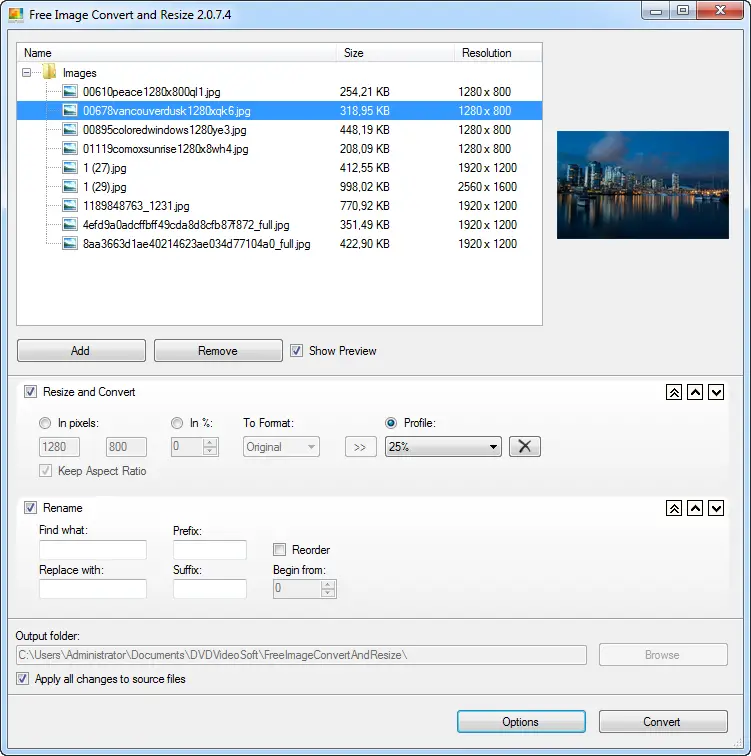 DVDVideoSoft is a free image converter and resizes software. It is a powerful program that processes images in batch mode. This software can convert individual images and file folders into different formats. This software contains no spyware, and it's safe to install. You can choose to rename the files you convert by adding a prefix to it.
4. Easy2Convert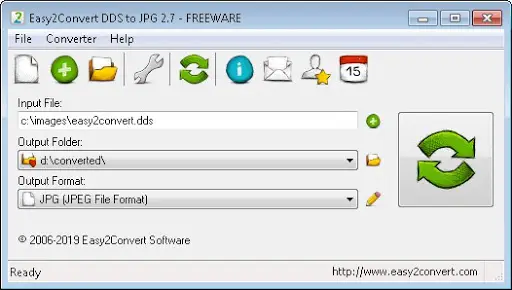 Easy2Convert image converter allows the conversion of JPG and JPEG files. This software can only convert one file at a time. Automate batch conversion by using command-line support to convert many files at a time. This software has many settings that allow you to customize the output of the file you convert. You can add watermarks during the conversion.
5. FileZigZag

FileZigZag is an image converter software that helps to convert files online. Drop your files into this online software and convert your files. It converts files of any format with different methods of conversion. This software is periodically checked for viruses and maintains high security of the files it converts. This software uses conversion algorithms to give the best quality of image conversion. Files that you upload in this software get erased after 24 hours that helps to maintain trust.
6. Zamzar

Zamzar is an image converter software that converts files you drop into the software. You can even select a link to convert an image. The file size should not be more than 50mb. Perform the conversion of files in the format you prefer and get your images emailed to you. You do not need to download this software to use it. Perform all conversions within 10 minutes and get support from the engineers if you cannot convert a file.
7. Convertio

Convertio is an image conversion software that has fast conversion capabilities. It is online software that you do not need to download. This tool supports any image format and has a user-friendly interface. Drag and drop your picture to convert. Convert the image and download the result. This software does not store files for more than 24 hours.
8. CloudConvert

Cloudconvert is an online file converter software that supports image, video, audio, and many other formats of files. Select the to and from format to convert your file. This software supports more than 200 file formats. It maintains data security as your data is protected when you use this software. The conversions are of high quality.
9. Online-Convert

Online-Convert is a free online converter that converts media files. Google Chrome has an extension for this tool that you can download and use. There are many converters available in this tool. The image converter allows you to convert images to the format you desire. Select your target format from the drop-down menu and select go. The various optional setting is available in this software to change the color and pixels.
10. BatchPhoto Espresso

BatchPhoto Espresso is an online image converter software that allows you to convert and resize images. You can even apply effects to photos. Perform conversion in three simple steps—upload images of any format like JPG, PNG, and many more. A Mobile version of this software is available too. Monitor folder for the images you add newly into this software. This software supports RAW image formats too.