A GPS tracking software helps to locate the precise location of an object or person. GPS tracking software is attached to vehicles so that the driver navigates easily using the precise navigation system. Get all your work done efficiently using such software.
1. GPS Insight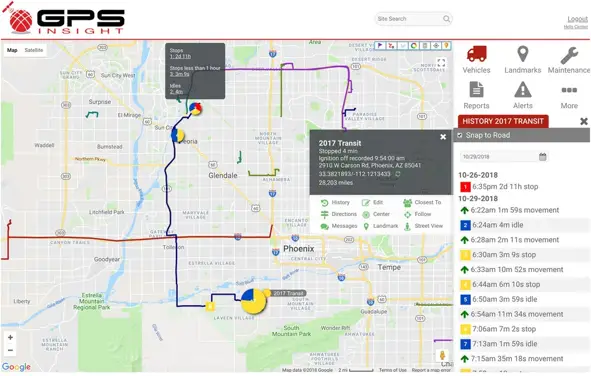 GPS Insight is a GPS tracking software that reduces your workload and allows you to get better tracking locations. This software solves the problem of a lack of visibility of vehicles. It isn't easy to get the right vehicles to do the right job. However, this GPS tracking software solves all these issues. This fleet tracking software helps to track everything when you are away. GPS Insight actively engages the needs of the customer. Understand the operation of your fleet. Streamline the maintenance of your fleet using this software, and optimize how you use your mobile workforce using this software.
2. Verizon Connect Network fleet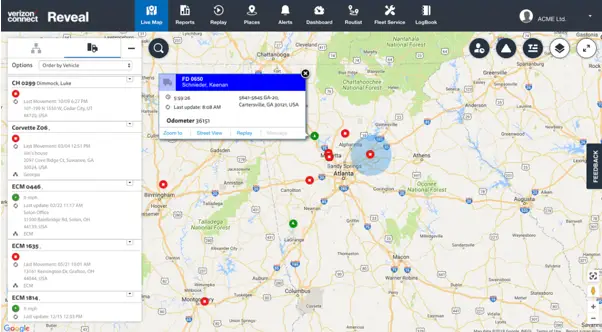 View the location of a vehicle in real-time using Verizon Connect. You can even view the driver in a vehicle. Track the driving behavior of the driver to see if they are harsh driving. Improve the dispatch of materials by tracking the route they travel. Monitor heavy types of equipment using this software to improve security. This software reduces cost and makes work efficient for you.
3. Teletrac Navman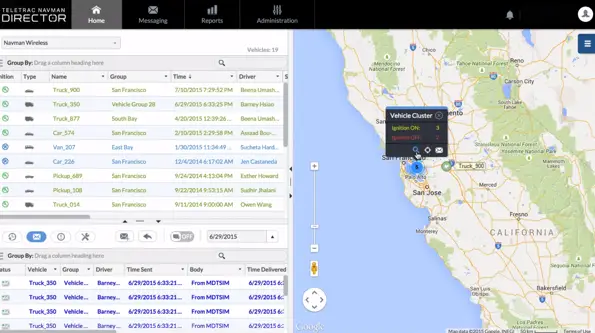 Teletrac Navman is a GPS tracking software that helps to simplify your fleet management process. Use the intuitive interface of this software to gain insights. Keep your business moving using this fleet management software. Communicate with the driver linked to this software to find his location. Find out the number of hours of service of each driver using this software. A vehicle mapping option is available in this software that allows you to track vehicles instantly.
4. Fleetmatics

Fleetmatics is a GPS tracking software that makes mobile workforce management easy. This software performs GPS fleet tracking and gives alerts on maintenance. Set up hour tracking to manage driving using this software. Smart dispatching is available in this software, which allows you to locate the nearest mobile worker to dispatch for the job.
5. Fleetio

Fleetio is a GPS tracking software that allows you to connect your existing GPS hardware to it. This software will automatically capture data and allow you to respond quickly to vehicle issues. View the location of vehicles and get notifications on fuel filling locations. This software updates the reading of the odometer automatically and triggers maintenance reminders.
6. GPSWOX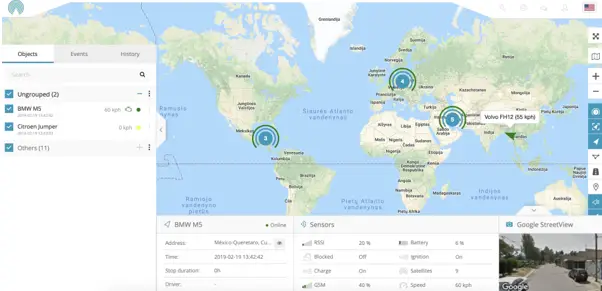 GPSWOX is a GPS tracking software that acts as an all-in-one solution to track your business progress. This software is a complete fleet tracking software. Track many things like your car, bike, and mobile using this software. GPS trackers are available in this solution as it is compatible with all GPS trackers. This software is available in thirty languages and works in many countries. Free setup and training are available with this software.
7. CalAmp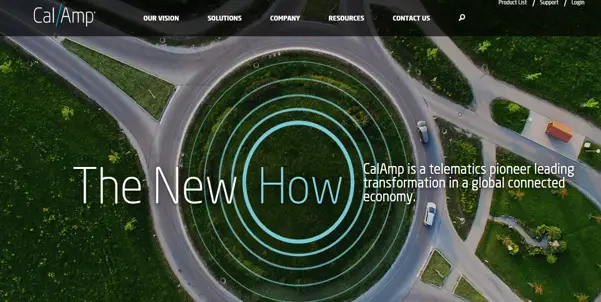 CalAmp helps in tracking devices. This software is compact and has a sensitive GPS available in it. It monitors devices for you and alerts you on external conditions. Get updates on remote devices and configuration. The vehicle and mobile asset trackers make the performance of vehicles reliable. Fleet telematics devices are available to capture real-time data. The telematics router in this software gives support to a network of vehicles.
8. Navixy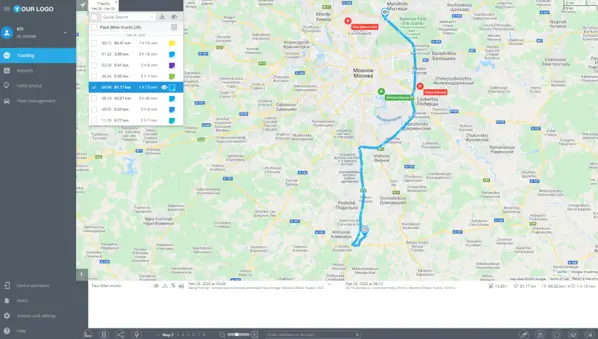 Navixy is a GPS tracking platform that makes mobile resource management easy. This GPS asset tracking gives customers high security in vehicle management. Get remote control of the data and get real-time updates of it. Fleet management services are available with fuel sensors and smart maintenance. This software contains a rich set of GIS tools and protects the fleet from unauthorized use.
9. Zubie

Zubie allows real-time location tracking of the vehicle easy using GPS tracking. Locate vehicles using the live map available in this software. Find out about the vehicle's direction and know if a vehicle is parked or moving. Learn about trip history and mileage that the car uses. Sales reports and tax filling are easier using this software. This software makes devices installation easy with a simple interface.
10. Linxio

Linxio is a GPS tracking solution that makes fleet management easy. Track vehicles and manage assets easily now. This software provides job scheduling features too. Monitor the refrigerated temperature of transport and manage a fleet of any size. Manage the location of multiple trucks at a time using the live tracking feature. A geofencing option is also available in this software. Use this software as a smartphone application too.